Here's How Much Mel Brooks Is Really Worth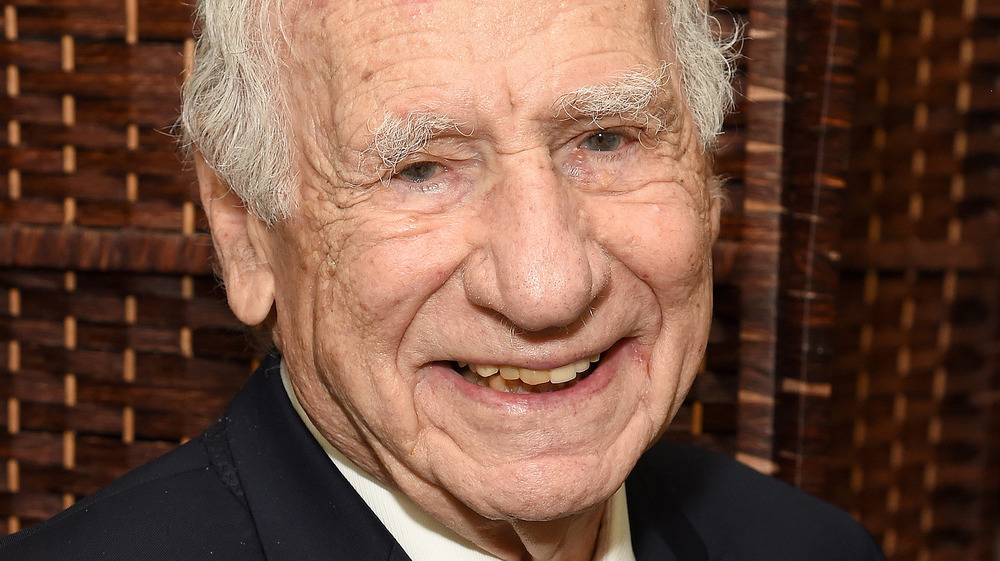 Michael Kovac/Getty Images
Mel Brooks is one of the greatest directors of all time. His long resume includes such classics as Young Frankenstein, Spaceballs, Blazing Saddles, and The Producers. Despite being 94 years old, the multi-hyphenated director, writer, actor, and producer is still working today as a voice actor. Most recently, he made a special appearance alongside fellow Hollywood legends Betty White, Carl Reiner, and Carol Burnett for Toy Story 4 (via EW). 
The fact that Brooks is still working and even has some credits listed on his IMDb today, it's no surprise that he has an impressive net worth of $100 million. According to Celebrity Net Worth, a good chunk of that net worth comes from his producing credits on the Broadway adaptation of his 1967 film The Producers. The musical ran from 2001 to 2007, and earned more than $200 million in ticket sales alone. Brooks' film version of The Producers is also getting a special edition Blu-ray release (via Slant Magazine). All of this just goes to show that even after almost six decades, Brooks' work has staying power.
In 2013, Brooks was awarded the American Film Institute's Life Achievement Award
Jason Kempin/Getty Images
One of Mel Brooks' earliest credits in Hollywood was working on the variety show Your Show of Shows, where he would frequently collaborate with longtime best friend Carl Reiner (via People). Reiner died last June right before his 99th birthday, and Brooks was there, right by his side. When speaking with Today about his best friend, Brooks said, "He'd always let me take the spotlight." 
While Reiner knew right away Brooks' star power, it seems the director felt like it took Hollywood some time to realize it as well. In 2013, Brooks was awarded the American Film Institute's Life Achievement Award for his work, and in an interview he said, "They're finally recognizing that I'm a pretty good director" (via Today). While Brooks may have been joking, it's clear that he deserves every lifetime achievement award for his decades-long film career that has given him such an impressive net worth among other things.