Dave Chappelle Says Celebrities Left These 'Gifts' In The White House For Donald Trump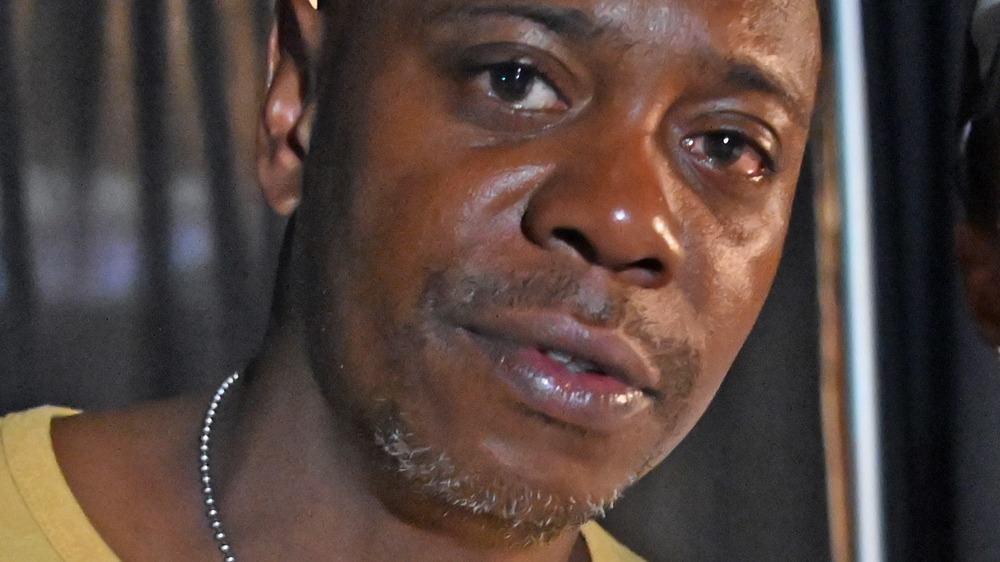 Stephen J. Cohen/Getty Images
Back in 2019, former President Donald Trump's White House press secretary Stephanie Grisham accused former President Barack Obama's aides of leaving unkind notes behind for Trump. While speaking with reporters, (via The Independent), she recalled, "Every office was filled with Obama books and we had notes left behind that said 'you will fail' and 'you aren't going to make it.'" At the time of these allegations, Trump's impeachment inquiry was in full swing and many believed this report was intended to be a distraction.
As Girsham's statement made its way around the internet, former members of the Obama administration argued that her allegations were completely false. A few of the accused, including former national security adviser Susan Rice and Ned Price, former special assistant to President Obama, even said that they left notes for their successors offering their help. Shortly after the original story broke, the general public mostly agreed that Girsham's claims had no merit.
In an unexpected twist, comedian Dave Chappelle had even more details to the already-bizarre story. 
Dave Chappelle shares what really happened with the notes debacle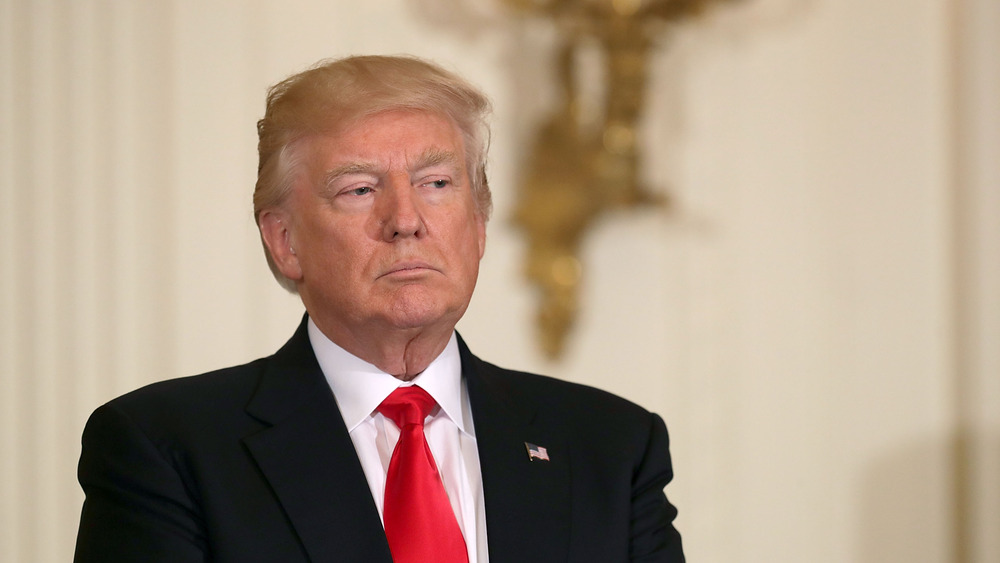 Chip Somodevilla/Getty Images
Comedian Dave Chappelle recently offered some insight into the Trump administration's claims while speaking with supermodel Naomi Campbell for her YouTube series No Filter With Naomi on April 7, 2021. 
Chapelle recalled witnessing celebrities putting notes in drawers in the White House during former President Obama's farewell party. "Remember when the Trump administration moved in they said, 'The Obama staff left dirty notes for us.' I saw this happening," he revealed. "I'm not going to say who did it, but it was celebrities writing all this crazy s–t and putting them all over there. And I saw them doing it so when I saw that on the news I laughed real hard."
Of course, the Half Baked star did not name which celebrities left the notes behind, but it might be fun to take a few guesses. He also didn't share when the party took place other than that "it was one of the last big parties the Obamas threw." This new development in the story helps to validate Stephanie Girsham's original claims and clears the members of the Obama Administration of any lingering accusations.