Margot Robbie Reveals The Super-Strict Diet That Keeps Her Slim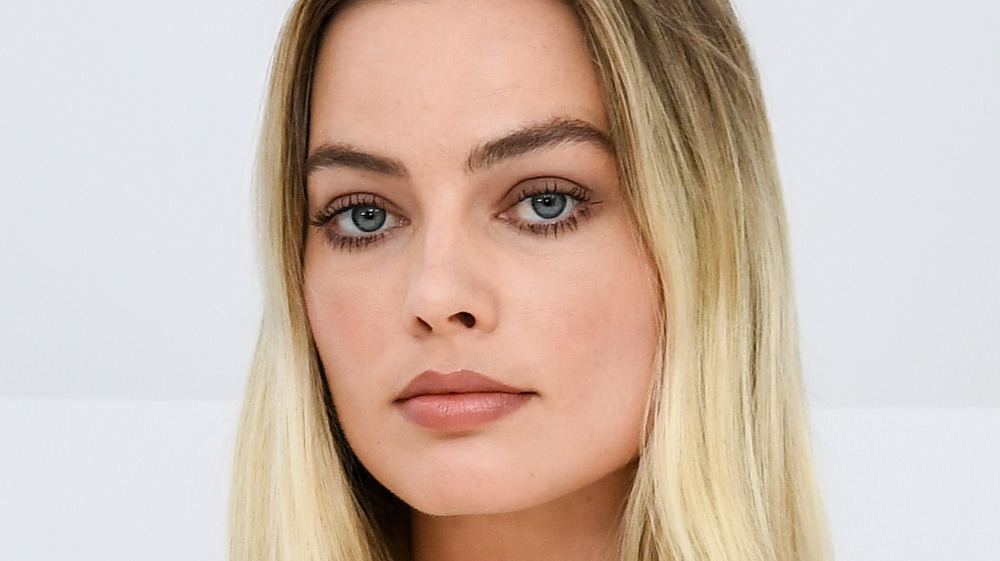 Gareth Cattermole/Getty Images
It's no secret that Oscar-nominated actress Margot Robbie is dedicated to her craft. She's impressed fans time and time again with her amazing acting chops in films like The Wolf of Wall Street, Bombshell, Once Upon a Time in Hollywood, Suicide Squad, and more. 
In addition to her growing resume, she's set to star in a live-action Barbie film where she plays the titular character. In a December 2020 interview with The Hollywood Reporter, Robbie gave fans a hint about what to expect from the upcoming project. "We like the things that feel a little left of center. Something like Barbie where the IP, the name itself, people immediately have an idea of, "Oh, Margot is playing Barbie, I know what that is," she said. "But our goal is to be like, 'Whatever you're thinking, we're going to give you something totally different — the thing you didn't know you wanted.'"
As most people know, though, the body proportions of a Barbie doll are pretty much impossible for a human to naturally have. However, that hasn't stopped Robbie from trying her best to accurately portray the real-life version of the iconic children's toy. In an Aperil 2020 interview, she broke down the day-to-day meal plan she uses in order to look her best on camera.
Margot Robbie has a pretty strict diet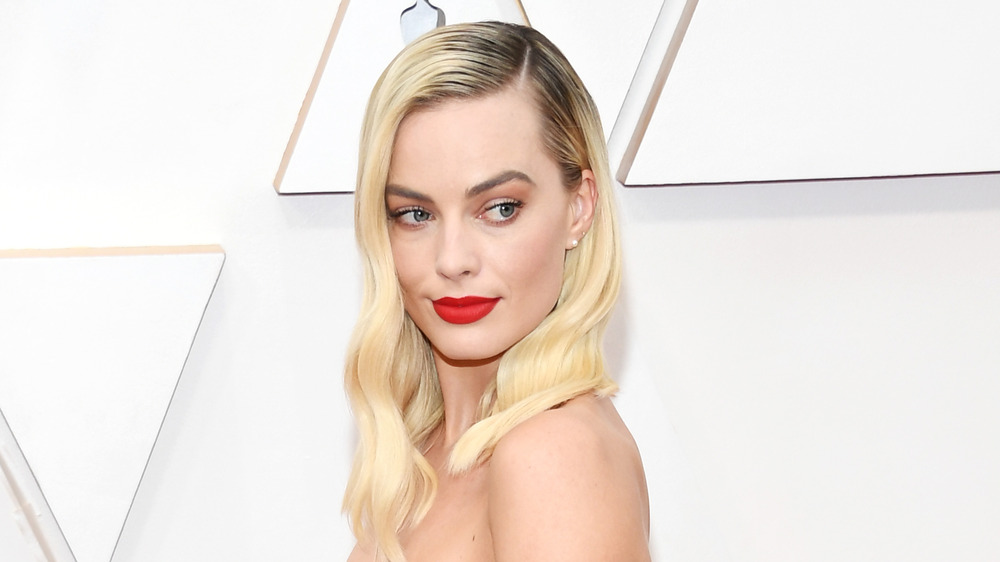 Kevin Mazur/Getty Images
In an interview with Women's Health UK, Margot Robbie talked about the foods she eats to stay in tip-top shape while filming. "Breakfast is usually porridge, and during the morning I'll have an immunity-boosting smoothie," she revealed. "I'll normally have a chicken salad for lunch, and for dinner I'll tuck into a tuna steak with sweet potato. "Throughout the day, I'll sip on tea – I've been obsessed with it ever since I lived in the UK."
While Robbie has a pretty strict diet and loads up on healthy choices, that doesn't mean she's totally restrictive when it comes to her diet. "Food is a big thing for me. I love burgers and fries, which I'll order with a pint of beer," the actress shared. "In the U.S., my favorite meal is a double truffle burger from the American chain Umami Burger. It comes with a truffle cheese fondue, truffle aioli and truffle glaze." She later added that when she lived in London, she was a regular at Mexican restaurant and bar La Bodega Negra in Soho. Apparently they "whip up the best margarita" she's had anywhere.
There's no denying that Margot Robbie has one of the most enviable figures in Hollywood, and if anything, she knows that when it comes to diets, it's all about healthy choices and balance.