This Is The Touching Advice Bob Barker Gave To Drew Carey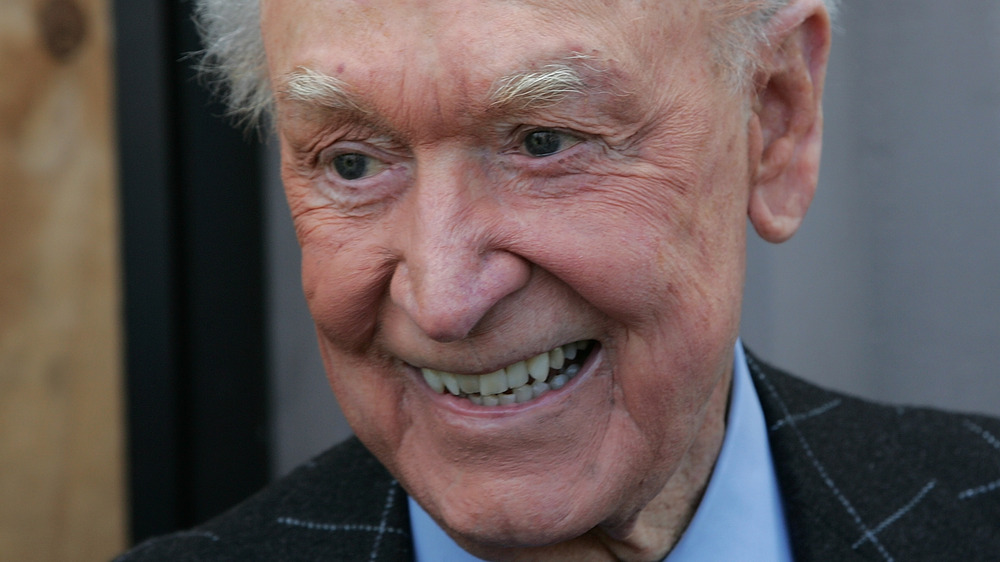 David Livingston/Getty Images
The Price Is Right has been an iconic slice of American history since the 1970's and the game show's former host, Bob Barker, is just as much of an icon in his own right. Barker wasn't always a TV show host, though. Per CNN, he got his start in radio with The Bob Barker Show. In 1956, he began hosting the game show Truth or Consequences, which ran until 1975. During that time, a revival of The Price Is Right happened (it originally aired from 1956 until 1965) and Barker hosted that as well, hitting the air for the first time in 1972.
Generations of adults and children watched Barker host games such as Plinko, Cliff Hanger, and Grocery Game while hosting The Price Is Right. When news broke in 2007 that he would be leaving the show, people didn't know who could possibly fill his very big shoes. Drew Carey was ultimately announced as the new host and some balked at the idea. A stand-up comic take over for an icon such as Barker? How would that even work? However, despite the naysayers, it seems Barker supported the take over, and even had some beautiful advice to share with Carey.
Bob Barker's advice was right on the money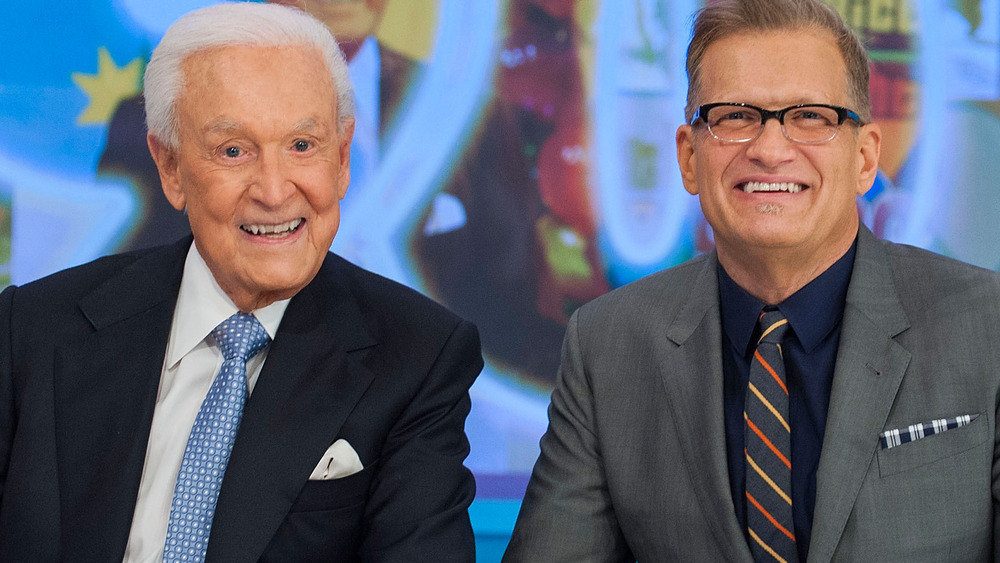 Valerie Macon/Getty Images
Drew Carey was certainly no stranger to the television when he took over The Price Is Right hosting duties in 2007. He got his first shot at stardom back in 1998 when he appeared on Star Search. In 1995, he began his run on his own sitcom, The Drew Carey Show, before nabbing a hosting gig on Whose Line Is It Anyways? three years later. While his list of acting, producing, and writing credits is extensive, people still worried if he would be the right choice for The Price Is Right.
That being said, even Carey worried that he wasn't ready to helm The Price Is Right. During a 2007 appearance on the Late Show with David Letterman, he revealed that when he was originally offered the position, he actually said "No" (via Entertainment Weekly). However, after taking time to think it over and meeting with everyone at the show, Carey knew he could do it.
Additionally, he had Barker on his side. In a 2017 interview with Gold Derby, Carey shared that Barker was so kind and encouraging. He even took Carey aside one day and gave him the best advice anyone had up to that point. Barker told Carey, "Don't try to copy me, just make it your own show." And Carey really took that to heart. "It wasn't about being as good as Bob Barker because I knew I was going to be different no matter what," he said, adding, "That's all I didn't want to do was to be the one that ruined it."
Considering the fact that he's still hosting the long-running show to this day, it certainly seems that Carey's done his predecessor proud.