The Truth About Ronnie Dunn's Marriage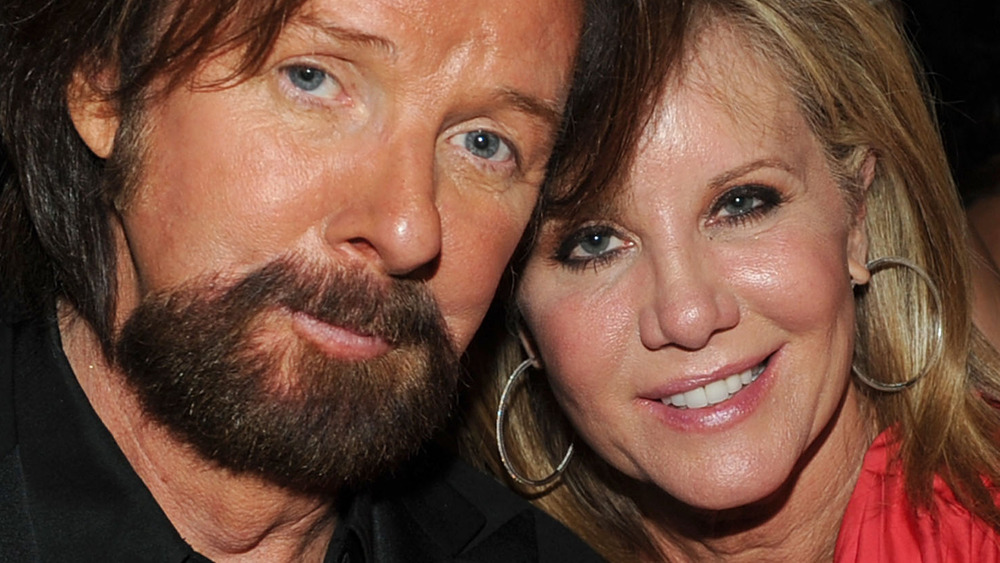 Kevin Winter/acma2010/Getty Images
The 56th Academy of Country Music Awards is set to air on Sunday, April 18 (on CBS and Paramount+), and fans are stoked to see their favorites perform, like Blake Shelton, Carrie Underwood, Thomas Rhett, Kane Brown, The War and Treaty, and Chris Stapleton (via Billboard). Noticeably absent from the performance lineup is veteran country music duo Brooks & Dunn; the Grammy Award-winning pair is nominated for Duo of the Year (again) and will contend for the award against Dan + Shay, the Brothers Osborne, Maddie & Tae, and Florida Georgia Line (via Taste of Country).
In their celebrated careers, Brooks & Dunn have been nominated for more than 60 ACM awards and have taken home nearly two dozen trophies. It was 1990 that Ronnie Dunn and Kix Brooks first teamed up, and as it happens, it was the same year that Ronnie and his wife Janine got married (via Country Fancast). Through it all, including Brooks & Dunn's split in 2010 and their reunion in 2015, Janine has been right by Ronnie's side. When he released his first solo album, Ronnie Dunn, in 2011, it was Janine who had helped him find his focus. She told him, "You need to stop and spend time trying to find where you are in your heart," (via HumpHead Country).
Here's more about Janine and Ronnie's decades-old marriage.
Janine and Ronnie Dunn and life on 'The Barn'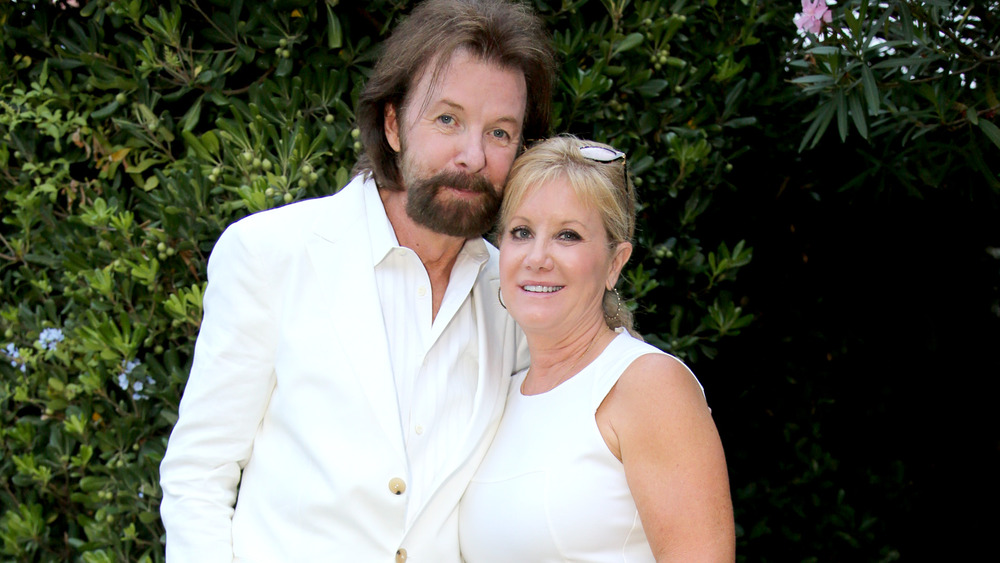 Rachel Murray/Getty Images
Janine and Ronnie Dunn have three children — daughters Whitney and Haley (the youngest) and son Jesse. The couple, who have been married for over 30 years, also have two grandchildren (via Wide Open Country).
Janine was married once before; she was a widow when she met Ronnie. And it was through her late husband that Janine knew Johnny Cash and June Carter Cash, who helped the Dunns when they first moved to Nashville. In fact, the log cabin that they stayed in, was found with the help of the Cashes (via CMT).
This said, Ronnie said that June Carter had warned Janine about getting involved with a musician. Looking back, he can understand why ("What were our chances then?"), but as he once told HumpHead Country, he also sees their marriage as proof of beating the odds: "And yet here we are today. We're still married with beautiful kids, and I'm still making music that I truly love."
Today, the couple who lived in a small log cabin at the start of Dunn's music career, now live on "The Barn." While Janine and Ronnie keep details of their relationship relatively private, Ronnie, on occasion, has given a glimpse of what life is like together for them on their 600-acre farm in Nashville. He told Country Living in 2015, "We fish, we watch baby eagles fly, we have big family meals. It's everything I wanted for this place — and way better than a tractor shed." The country star added, "There is a quietness and peace here that I can't find anywhere else."