The Truth About Kix Brooks' Marriage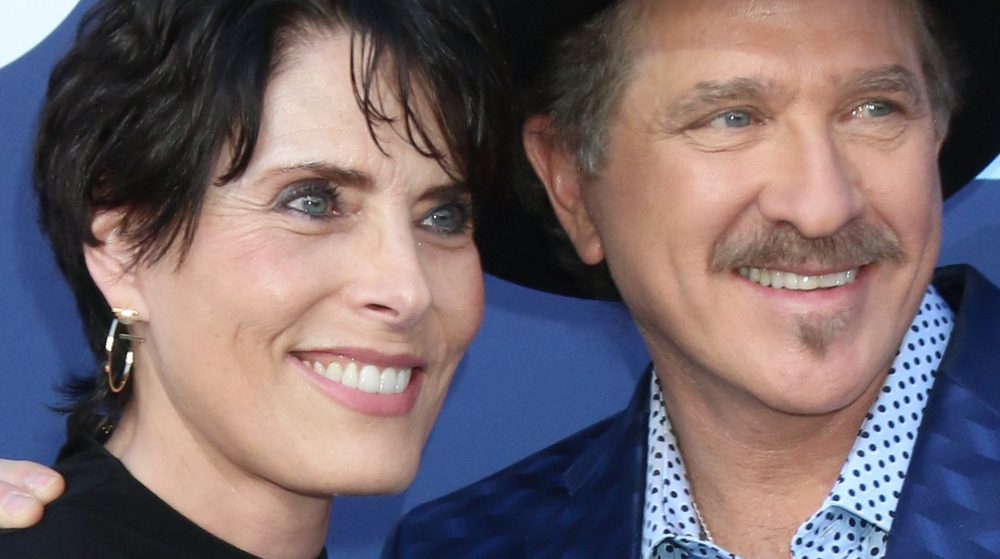 Shutterstock
Let's face it: The rich and famous struggle to sustain fulfilling romantic relationships. Thankfully, there are at least a few examples of relationships that mimic a country love song. For the past 40 years, country music star Kix Brooks has been married to Barbara Brooks, whom he met in 1979 while working for his sister's ad agency in Maine before he made it big as a part of the iconic country duo Brooks & Dunn. After meeting one another, Kix made the move to Nashville to pursue a career in the music industry. Just a year later, Barbara followed him to Nashville and the couple finally tied the knot (via Wide Open Country).
Back in August of 2019, Kix detailed the time in which he was almost late in an anniversary post dedicated to the "world's sexiest roadie" on Instagram. "We went to my bachelor party together — kissed goodnight — at which point I continued to party 'til the sun came up — went water skiing at daylight and promptly ran out of gas — some poor dude trying to catch a fish towed me to a friend's camp where I passed out 'til I woke up and said 'damn, I've got to go get married' — I slid in sideways to my favorite spot looking over a swamp called Bistineau and met the prettiest girl I'd ever seen to say I will for the rest of my life," Kix said in the Instagram post.
The country music star's touring schedule took a toll on the couple's marriage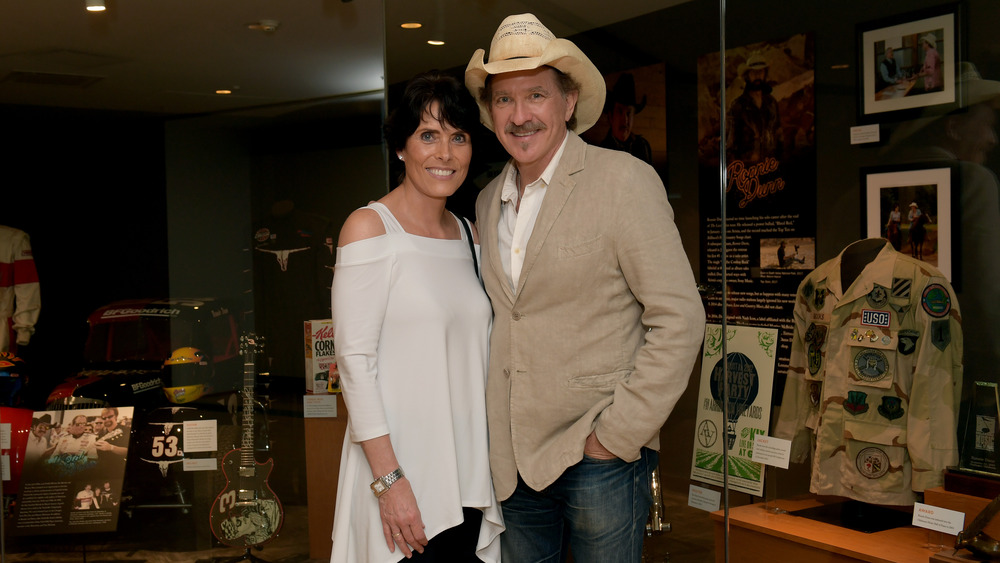 Jason Kempin/Getty Images
As Brooks & Dunn found chart-topping success in the 1990s, Kix and Barbara's marriage met its ultimate test as Kix's touring schedule made it harder for him to make it home to see his family on a regular basis. Making matters worse, the couple had two children, Molly and Eric, who were young when their father's success in the music industry seemed to peak. "Thankfully, Kix has always been focused on our kids and family. But when he was touring really heavily in the '90s, it was hard," Barbara told The Country Daily, according to The Boot.
"Our kids were little, and I quit my job to be home. Kix and Ronnie [Dunn] were on a bus and didn't get to come home often," she said. Despite this time spent apart, Barbara says that her husband made up for it by being an attentive father and accomplished gift-giver. Though Barbara has always been a big fan of horses, she never had the money to purchase her own. In the past few years, Kix has showcased his devotion to his wife by gifting her two mares (per The Boot). 
It's likely that Barbara will be cheering on her husband at the 56th Academy of Country Music Awards on Sunday, April 18, as he waits to find out if he snagged the award in the National On-Air Personality of the Year category for his work on the American Country Countdown radio show (via Kix Brooks Radio); Brooks & Dunn are also up for Duo of the Year.