Clare Crawley And Dale Moss Share Surprising News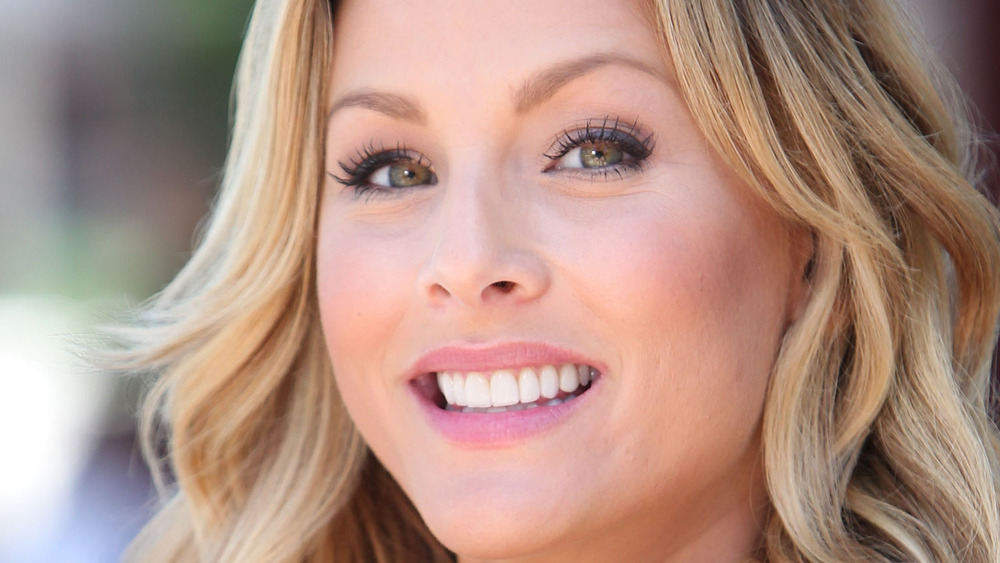 David Buchan/Getty Images
Clare Crawley is no stranger to reality TV. With stints on season 18 of The Bachelor and her controversial season of The Bachelorette, viewers around the world watched her meet a lot of men on the quest for ratings and romance. And there's no doubt that Crawley delivered on both fronts. 
On their first meeting, the hairdresser instantly fell in love with the former football player. Contestant, Dale Moss stole her heart, and she wasn't going to waste time dating the other participants. "Every other guy I felt confident with, but with Dale, everything else went dark around me," Crawley shared. She also added that she simply knew from that moment that her heart belonged to Moss. On the 4th episode of Season 16, Crawley made the announcement that she had to quit the show for love (via Vulture).
"It was breathtaking. It was one of those moments where you don't know it until you experience it, what exactly that feeling is," Crawley told Us Weekly. "I still can't put it into words what that feeling is, though. It was when your body has that kind of, like, a goosebumpy reaction to things; it just takes your breath away."
There might be hope for Clare Crawley and Dale Moss
In their final episode, Clare Crawley and Dale Moss expressed their love for each other, and with stars in their eyes got engaged before leaving the show and turning the rest of The Bachelorette season over to Tayshia (via Vulture). 
But behind all the camera crews and bright lights of TV love, the reality was that Crawley and Moss got engaged after just two weeks of knowing each other, and unsurprisingly, they struggled. According to US Weekly, the couple broke up in January 2021. Moss took to his Instagram page (now deleted) to announce his split with Crawley, and the reality show veteran also posted on her social media (also deleted) about the split. At the time an insider revealed to the outlet that, "perhaps they did move too quickly after all," confirming what everyone thought after their hasty departure from the show.
Apparently, Crawley and Moss couldn't handle being away from each other, and after a month, they reunited in Florida. The two decided to give their relationship another chance — taking things slow (via Cheat Sheet). Perhaps love really does win in the end because, as reported by US Weekly, on April 7, Moss posted an Instagram Story with Crawley all but confirming their official reconciliation. The couple posed in front of a mirror, masked up coffee cups in hand with the caption, "Selfie Skills On 100."