Luke Bryan Reveals The Controversial Gift He Gave Katy Perry's Daughter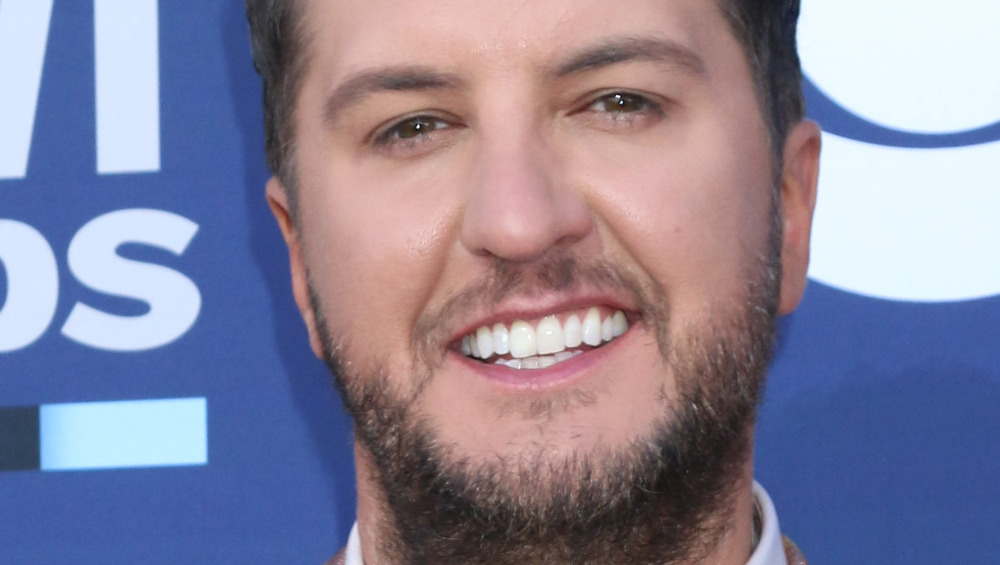 Shutterstock
Watching the playful chemistry between country superstar Luke Bryan and pop diva Katy Perry play out on American Idol is a reason in and of itself to watch the singing competition show. It turns out the love/hate relationship extends off-screen, with the judges having a little fun with one another in their private lives as well. Case in point: Bryan recently gifted the new mom, who welcomed daughter Daisy with her fiancé Orlando Bloom in August, something that he knew ahead of time she would never allow the tot to actually use.
The Georgia native revealed during an appearance on Jimmy Kimmel Live! that he found "the right gift," for little Daisy — at least in his mind — a Daisy brand BB gun (via People). But, Bryan added about the toy weapon, "That'll never see the light of day." He also joked that the BB gun is, "Maybe under lock and key" (via E! Online).
But lest you think that Perry couldn't take a joke, or was perhaps even offended, think again. As she revealed to Kimmel in February, the gift was exactly what she would expect from the "Country Girl (Shake It For Me)" singer.
Katy Perry's reaction to Luke Bryan's gift for Daisy was in character for their friendship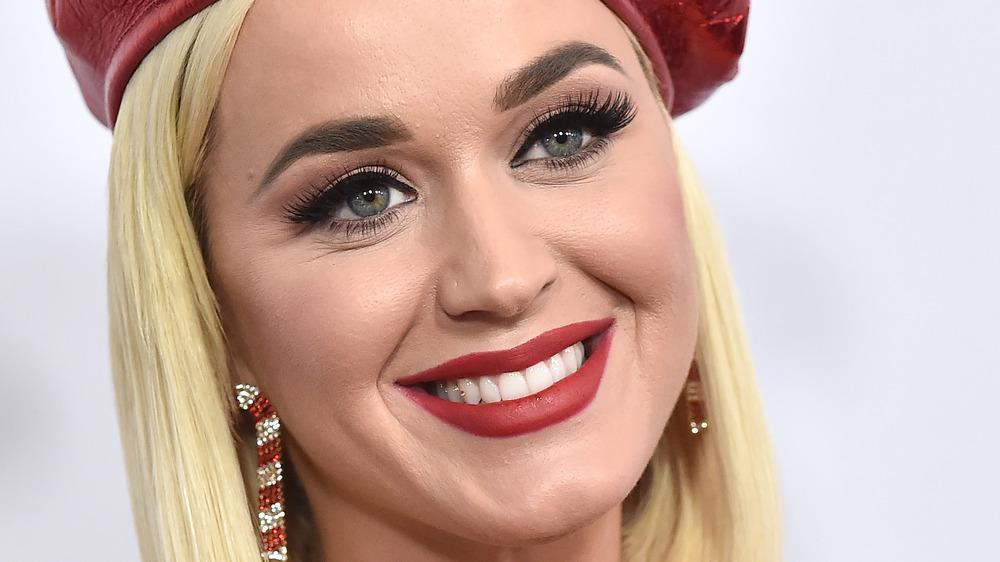 Shutterstock
Just as on American Idol, neither Perry nor Bryan take one another's playful ribbing too seriously, indeed, the "Roar" singer seemed to receive the BB gun offering in good humor. As she told Kimmel, "Lionel [Richie] and Luke gave very Lionel and Luke gifts. Lionel gave her a nice robe and then a bottle of champagne for mom and dad, and then Luke gave her a pink tractor and a Daisy BB gun."
According to Hello!, the mini robe, which Richie gifted Daisy along with his girlfriend Lisa Parigi, featured a gold unicorn horn. There is one hint that Perry liked Richie's gift more than Bryan's, with the star sharing her gratitude for the robe and champagne on her Instagram Stories, while she didn't share a photo of a thank you for the BB gun via social media (via Good Morning America).
Meanwhile, about her co-judges' gifts, Perry also joked to Kimmel previously, "Look, us judges, we stay true to who we are."