Dan + Shay: The Country Supergroup Is Worth More Than You Think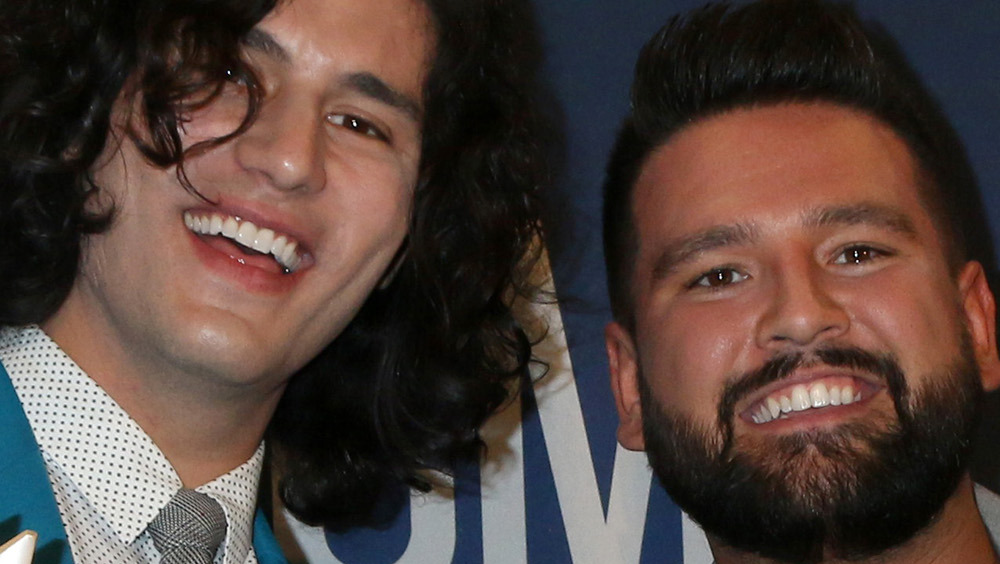 Shutterstock
With their distinctive country-pop sound, duo Dan + Shay, comprised of artists Daniel Smyers and Shay Mooney, have taken the radio waves by storm since their mainstream debut 19 You and Me in 2017 (via Country Fancast). The two men first met by chance at a house party in Nashville, TN, and shortly thereafter started making music together from Dan's living room. Shay once discussed this fateful first meeting in an interview, saying, "We met in December, actually, at his house, at a party. Iget to this party, I'm walking in this old house. It was a terrible house, of course, a typical Nashville starting-artist house."  But, however humble their beginnings may have been, after their quick rise to fame we're betting these country A-listers can probably afford to throw a party in a non-terrible house these days.
But just how much does this dynamic duo earn and how much are they worth now?
How much are they worth?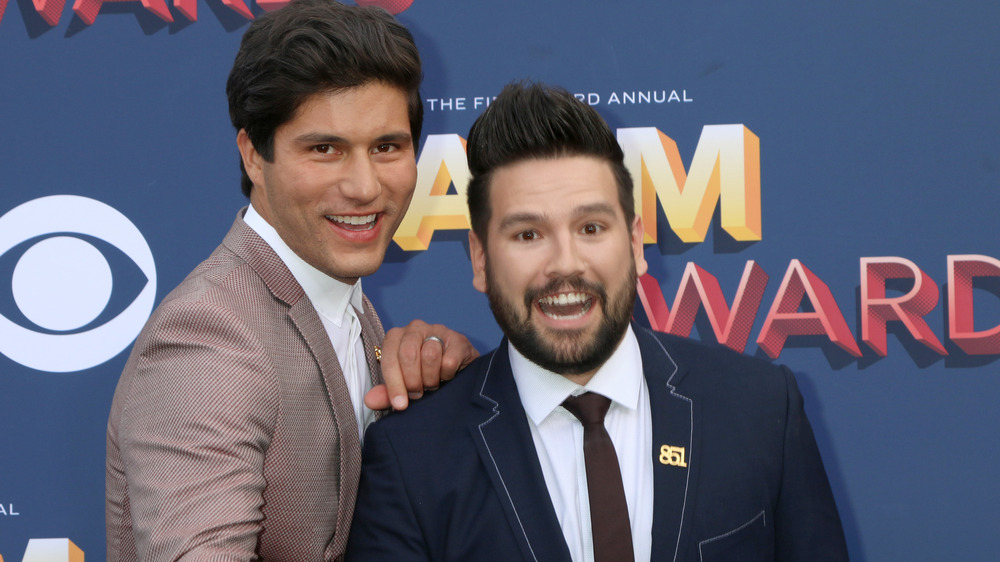 Shutterstock
Dan + Shay have won the Grammy for best country duo/group performance three-years in a row now, so it's safe to say their place in country music royalty is safely set (via People). In 2021, the duo's win was for their duet with Justin Bieber, "10,000 Hours." Dan described the feeling of winning as "incredible," saying the fact that it was their third win in a row didn't remotely decrease the excitement or significance of the award to them. He told People backstage at the Grammys that, "Every year winning a Grammy is like the coolest thing in the entire world."
While we're sure the awards, the fans, and the success of living their dreams would be enough reward, we imagine making millions is also a contributing factor to "the coolest thing in the world." As of April, 2021, the duo are estimated to be worth $3.3 million together (via Stat Smash). Certainly nothing to shake a stick at considering just a few short years ago, the two were performing for an empty living room!