Why This Viral TikTok Is Making Hailey Baldwin So Upset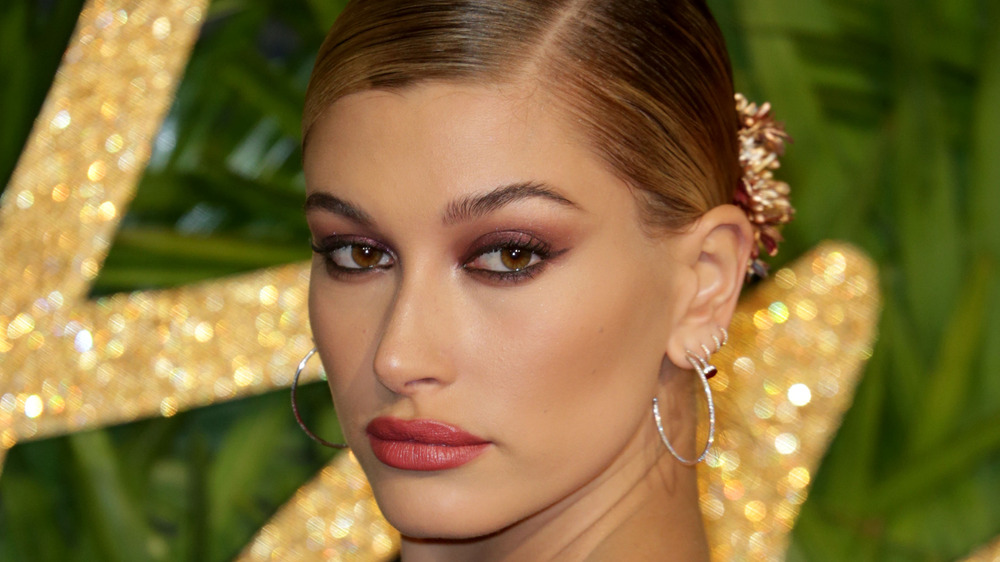 Shutterstock
Who could forget over the summer when Julia Carolan, a hostess who works in New York City, rated celebrities she met on the job by how nice and generous they were with tipping in a TikTok video (via ET Online)? While some stars fared well — according to Carolan, the Hadid sisters, Bella and Gigi, got a perfect score for how courteous they were — others did not. For instance, the perhaps too-honest-for-her-own-good hostess felt Kylie Jenner was cheap, noting in the video, "She was fine but she tipped $20 on a $500 dinner bill. Do with that information what you will" (via Yahoo! Sports).
Meanwhile, another celebrity was decidedly "not nice," with Carolan saying about Hailey Baldwin on TikTok, "This is gonna be controversial. I've met her a handful of times... I really wanna like her but I have to give her like a 3.5 out of 10. Sorry" (via E! Online).
At the time the video was going viral, Mrs. Bieber visited the comments section to apologize to the hostess, writing, "Just came across this video, and wanted to say so sorry if I've ever given you bad vibes or a bad attitude. That's not ever my intention!" But now, the model is saying more on the subject of being called rude in a forum the world can see.
Hailey Baldwin opens up about being criticized online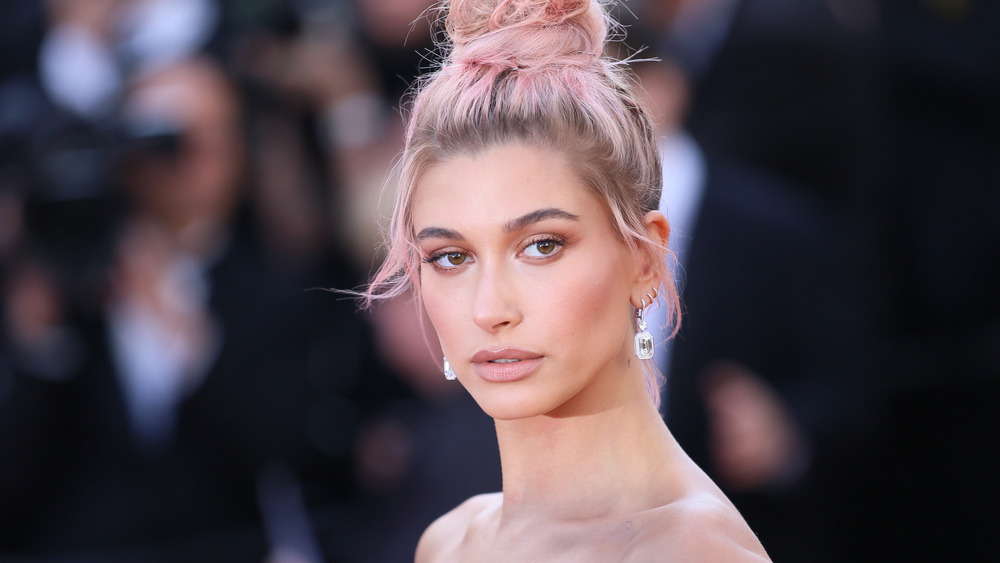 Shutterstock
In a segment called "Cancel culture, mental health & social media" on Baldwin's YouTube channel, the star spoke with Dr. Jess Clemmons about the TikTok takedown, saying, "When I saw her video I was so upset."
"There's never an excuse for being rude," Baldwin continued, adding, "I felt bad that that was her experience with me." But she went on to add more color to the situation, noting about her poor rating with Carolan, "But it made me kind of frustrated because you never know what someone's going through. I remember going through times in my life where I was so sad, and so heartbroken that like engaging with people felt hard for me."
The tattooed star further noted that social media is not the right place to criticize someone, but also said, "I wish I didn't act that way towards her." Baldwin also made a point to say, "I'm a human and I made a mistake and I acted a way that was out of character for me. I acted a way that I don't want to be. I'm trying to do better every single day. I want to continue to grow as a person. I'm open to people correcting me."