Here's How Much Kenny Chesney Is Really Worth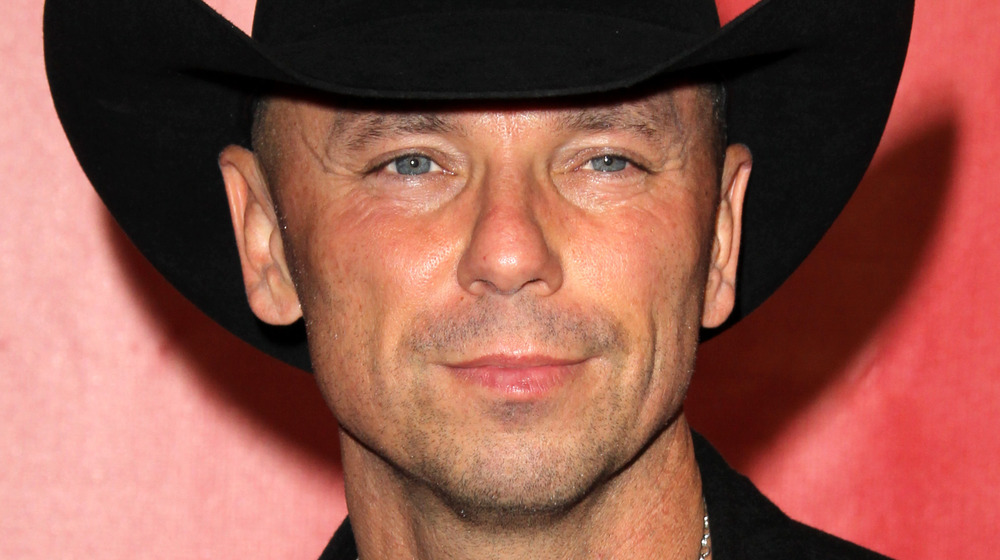 Shutterstock
Kenny Chesney has been one of the many faces of the country music scene since the '90s and has established himself as an incredible entertainer over the years. 
He's a four-time Country Music Award winner, having earned Entertainer of the Year four times (2004, 2006, and 2008). The American Music Awards also awarded the star the same title four years in a row (2004 through 2007), (via Britannica). What makes the "Don't Blink" singer an especially successful musician is his diverse range of songs, highlighting his ability to write contemplative ballads as well as proper party jams. 
There's also something about Chesney's euphoric stage presence, down-to-earth personality, and incredible energy that has kept him relevant and popular for nearly four decades. In fact, he has such a large following that super-fans of the singer even deem themselves members of the "No Shoes Nation," presumably shedding light on the approachable, country vibes of his music. Members of this club even get access to exclusive content and special promotions, depending on which membership they choose.
Kenny Chesney donates to a lot of charities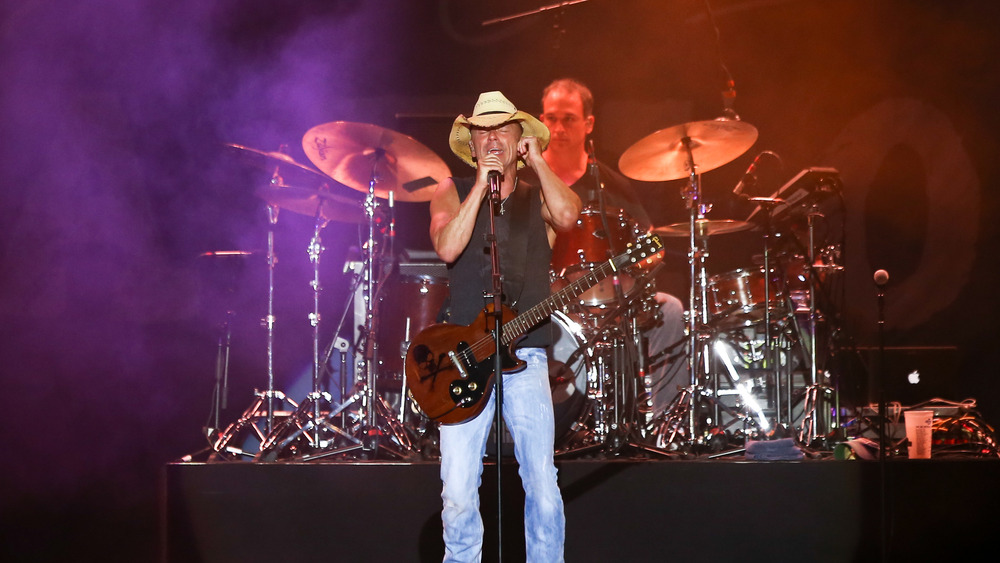 Shutterstock
So what exactly is Kenny Chesney's overall net worth? Based on his incredible success, the massive number shouldn't surprise you: Chesney is roughly worth $190 million (via Wide Open Country). Indeed, despite the Knoxville native's humble beginnings, having been the son of a teacher and a hairdresser, his self-taught skills with a guitar brought him increasing success. 
Throughout his 25 years within the country music scene, Chesney released 18 albums and has a whopping 30 No. 1 hits, including "The Good Stuff," "She's Got it All," "How Forever Feels" and "You Had Me From Hello," per Billboard.
Chesney has generously used much of his massive wealth towards a variety of charities, such as his Spread the Love Foundation, which aided amputee survivors of the Boston Marathon bombing. In addition, he has donated to the Drew Brees' Dream Foundation which supports COVID relief efforts, as well as MusiCares, an organization that supports those in need within the music community (via Taste of Country).
Catch Kenny Chesney at the Academy of Country Music Awards on Sunday, April 19, 2021!