Inside Cody Johnson's Marriage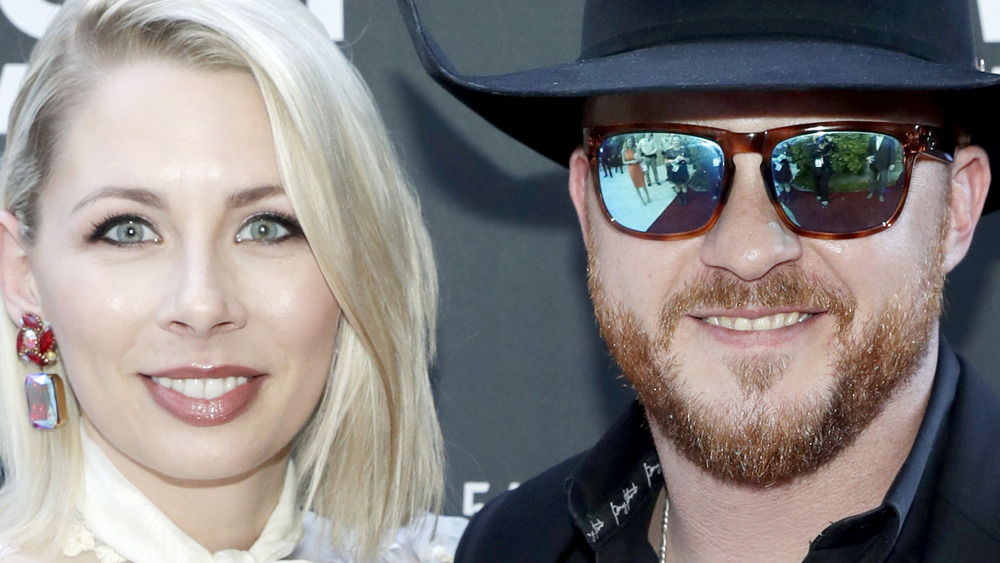 Isaac Brekken/acma2019/Getty Images
It's no secret that country crooner Cody Johnson's marriage with Brandi Johnson is the kind of love he sings about in hits like "On My Way to You," even featuring Brandi and older daughter Clara Mae Johnson in the instant-classic music video for "With You I Am."
The proud dad told People, "My priorities are straight: my wife and my kids." Even more adorable, the star's Instagram bio reads, "married to my best friend," where he writes little love lotes to Brandi, like on November 2019 where he wrote, "I love any excuse to get her out on the town." While we're busy processing the cute pair, we're thinking it's time to take a deep-dive into their relationship!
The duo met much before the fame – when Cody had a whole other profession. Growing up in Sebastopol, Texas, the family man was once a professional bull rider (via All Music). Never leaving his passion for music too far behind, Johnson balanced rodeo life with selling his self-made CDs from his truck (via The Greeley Tribune). 
Cody left bull-riding to nab a job as a prison guard at the Huntsville Unit Prison, but it was Brandi (and his former boss) who encouraged him to quit and just focus on music. As Johnson told The Greeley Tribune, "They kept telling me I need to quit and just perform full time." Growing his fanbase with small concerts, Cody's relationship with Brandi inspired him to pursue his dreams.
Cody and Brandi's marriage is a true love story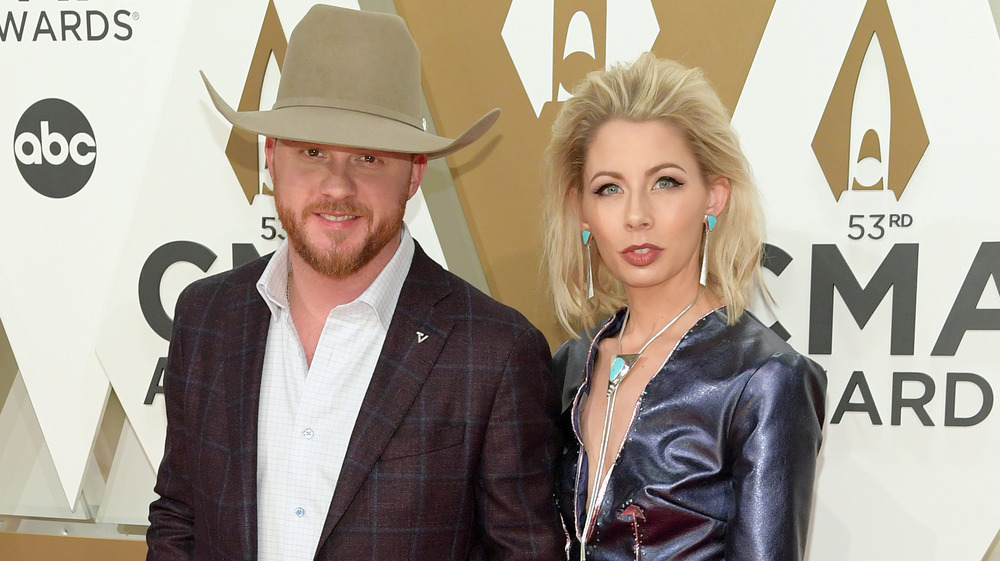 Jason Kempin/Getty Images
As Cody Johnson found his way by creating his own label and self-releasing two albums that hit Billboard's Top 10 Country Music Albums chart (via The Greeley Tribune), he never forgot about his family that brought him down to earth. Despite all the recognition, the country star explained to People, "I just remind myself that I am who I am. If I lost all this, it doesn't define me. I'm not going to go home and cry." Instead, the rising star says he'll be just fine with the titles of dad and husband.
Even as a concert-focused musician who is known to sell out tens of thousands of tickets per show, Cody told People that he brings wife Brandi Johnson and their two daughters Clara Mae, 4, and Codi, 2, along with him on tour. "We're very fortunate — my wife and my two girls get to come with me a lot on the bus," he explained. "We got our own bus just for that." In fact, he jokingly gave his tour bus the nickname of "Big Million Dollar Daycare Center," describing the scene as full of "toys and diapers everywhere."
Cody takes pride in being "a good man" to Brandi and providing for his family. In a 2019 interview with Taste of Country, he stated, "I want those girls to know that I am a good man to their mama and y'all because I am going out there and providing."