The Surprising Person Americans Would Like To See As President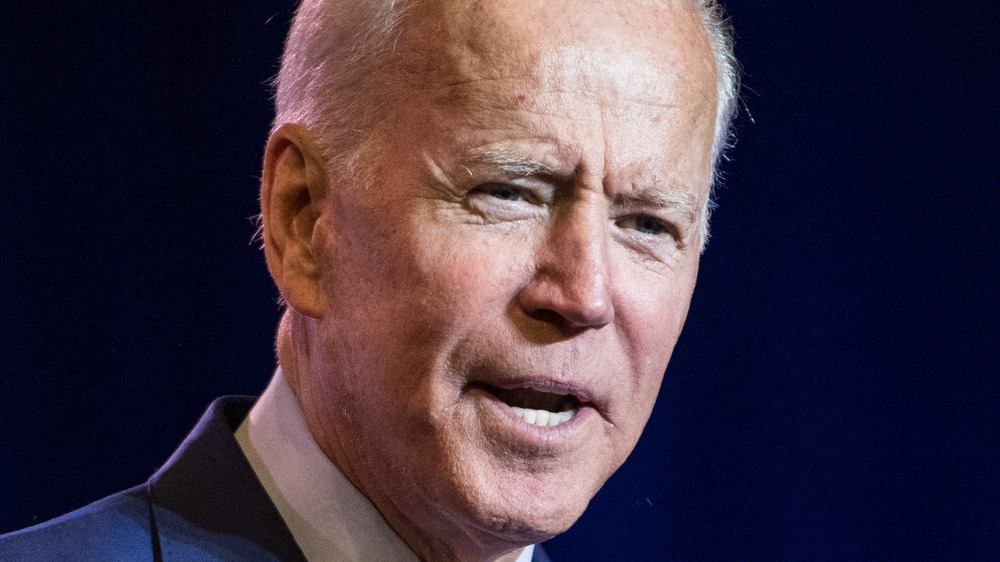 Shutterstock
The 2020 presidential election was one of the most contentious in U.S. history. It also, despite the ongoing COVID-19 pandemic, recorded history-making numbers of voter turnout. As the L.A. Times reports, the country was split right down the middle with two distinctly warring factions equally committed to getting their guy into the Oval Office — or, in the case of Republicans, keeping him there. Donald Trump's best (or, should that be worst?) efforts were ultimately fruitless, with Joe Biden emerging victorious, much to many constituents' relief. 
Biden's approval ratings have dipped somewhat, following the so-called "honeymoon period." The New York Times reports that, as per a Monmouth University poll released earlier this month, 51 percent approve of him, with 42 percent against. It's a slight dip from Biden's 54 percent approval rate upon initially taking office, but is still considerably better than Trump's ratings during his reign (the former commander-in-chief never went above 47 percent, as NBC News notes). Biden's policies are also widely supported, including his COVID-19 response. 
However, despite the fact most Americans are generally satisfied with the current occupier of the Oval Office, according to a recent poll, there's someone else they'd take over Biden, or indeed any other candidate, in a heartbeat.
The Rock is ready to take The People's Eyebrow to the White House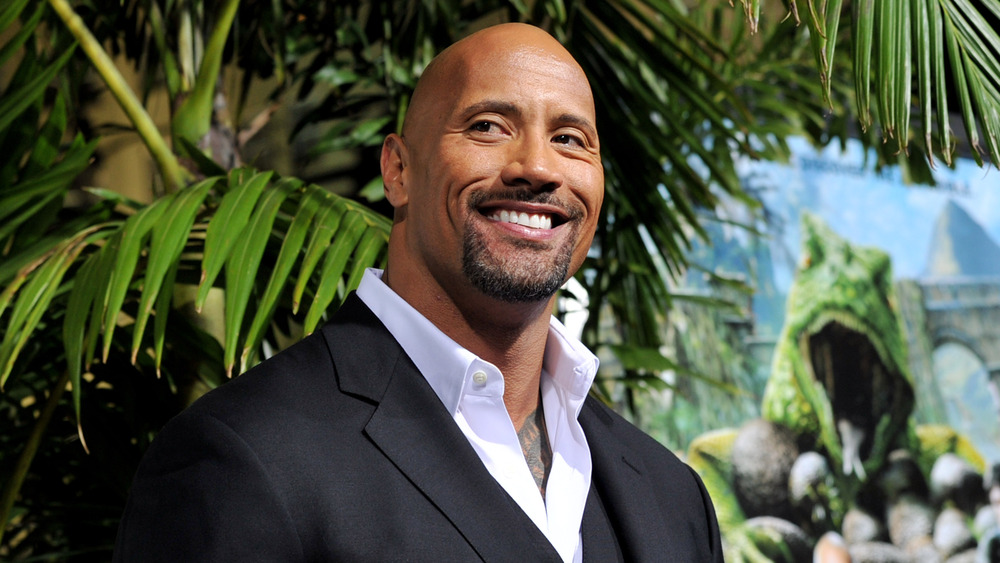 Kevin Winter/Getty Images
Vin Diesel will not be pleased to learn his frenemy and frequent co-star Dwayne "The Rock" Johnson is the people's pick for dream president. A poll by Pipl Say found a whopping 46 percent of Americans (among 30,000+ polled) would vote for the former WWE star if he were to run (combining his individual number plus being on a ticket with another star). Moreover, 29 percent would support a ticket with Johnson for president and Matthew McConaughey for Texas governor — funnily enough, the Oscar-winning actor recently expressed his desire to compete in the WWE some day. Elsewhere, 27 percent supported an Oprah run, although the iconic TV personality has long denied her desire to ever get into politics. 
Meanwhile, America's Dad, Tom Hanks, only managed a paltry 22 percent, likely due to the antics of his son, Chet Hanks, whose white boy summer appears to have sullied the family name. Shockingly, despite everything the country went through with Trump, most respondents believe celebrities make good politicians. The Rock has teased a presidential run for years, most recently telling USA Today, "I would consider [it] in the future if that's what the people wanted." Johnson doubled down by clarifying, "Truly I mean that, and I'm not flippant in any way with my answer ... I would wait, and I would listen. I would have my finger on the pulse, my ear to the ground."