Princess Anne Had This To Say About The Death Of Prince Philip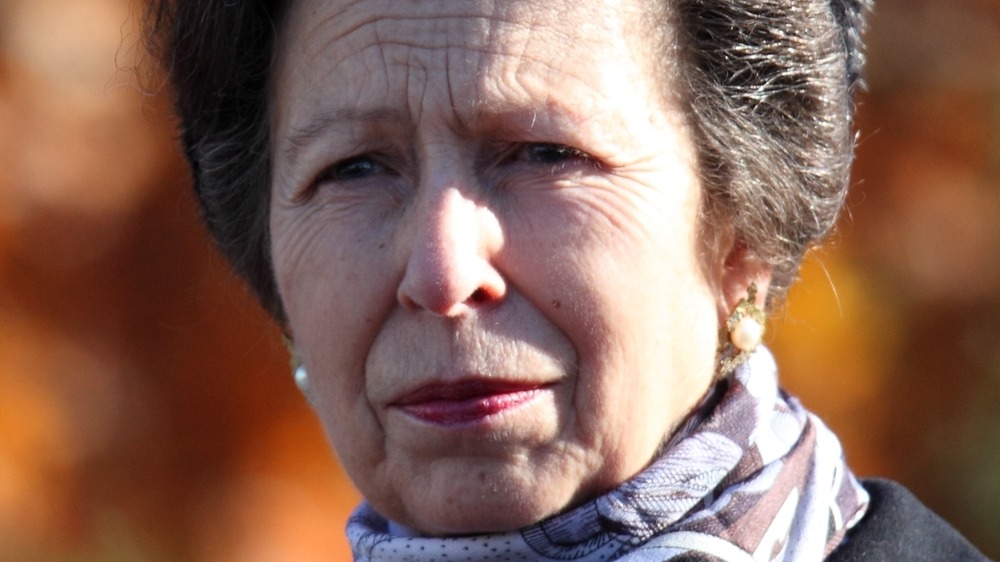 Shutterstock
After a lengthy hospital stay and weeks of uncertainty, Buckingham Palace confirmed the death of Prince Philip, the Duke of Edinburgh and long-time husband of Queen Elizabeth II, at the ripe old age of 99. As The New York Times reports, Philip died at home in Windsor Castle, and although no cause of death has been revealed, it was said to be peaceful. The prince's death comes amid a period of intense turmoil within the royal family, following defectors Meghan Markle and Prince Harry's revelatory interview.
Allegations of racism and indifference to Markle's mental health struggles were lodged against the monarchy. However, both she and Harry were quick to note the Queen and Prince Philip were not to blame for their most dubious claims. The beloved monarch was originally hospitalized in February, with the palace advising only that he wasn't being treated for COVID-19. It was later confirmed Prince Philip had undergone surgery for a "pre-existing condition." Tributes have poured in from all corners, starting with those closest to home.
Princess Anne can't imagine life without her father, Prince Philip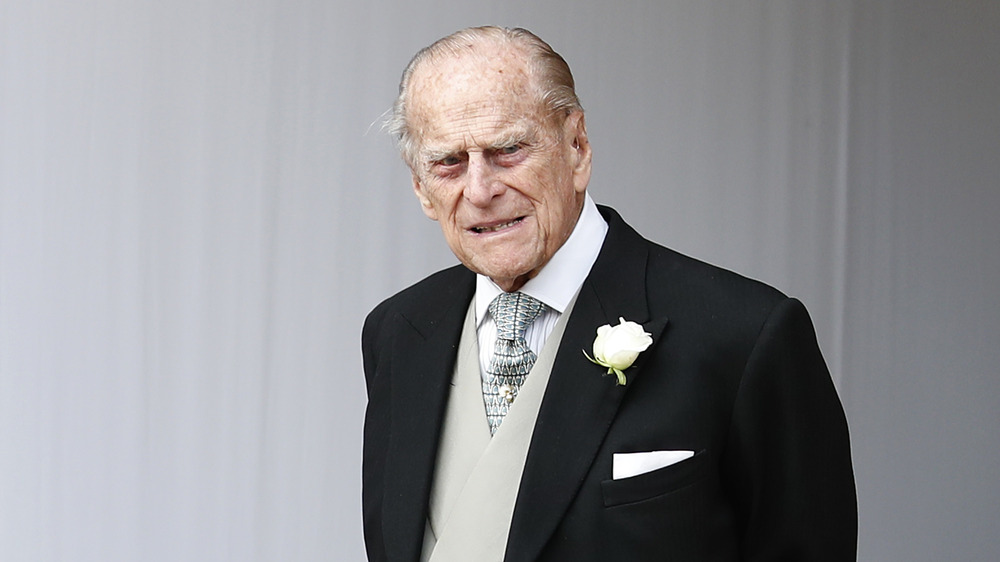 Wpa Pool/Getty Images
The New York Times reports that Prime Minister Boris Johnson led the charge, noting how Prince Philip "earned the affection of generations here in the United Kingdom, across the Commonwealth and around the world." Scottish First Minister Nicola Sturgeon echoed his sentiments, by sending her condolences to the family and expressing how sad she was to hear of the long-reigning patriarch's passing (via Twitter), while London Mayor Sadiq Khan described Philip as "an extraordinary man, who devoted his life to public service and helping others" (via Twitter). His daughter, Princess Anne, admitted, "Without him life will be completely different" in an interview prior to Philip's death, as reported by Daily Express. 
She heralded the patriarch's ability to keep abreast of everything going on in the world, even in his twilight years, noting, "he was able to keep pace with the kind of technological changes that have such an impact but above all that it's not about the technology it's about the people." Anne stressed her father's commitment to making a difference in the world, noting that when he left his position in the navy to become the Queen's Consort, "it took a while to find people who understood he had extraordinary experience and skills that they could make use of." Regardless, the dearly departed prince consistently "found ways he could make an impact." The Duke of Edinburgh's funeral is likely to be held at St. George's Chapel in Windsor.