Why Jimmy Kimmel's Interview With Hunter Biden Has The Internet Talking
If there was anything Hunter Biden wanted to do when he wrote his book Beautiful Things, it was to, in his words, "humanize people who are suffering from addiction." Perhaps Biden may have been too successful at doing just that, because he left late night host Jimmy Kimmel scrambling for words to describe what he actually read during the April 8 episode of Jimmy Kimmel Live, per The Boston Globe.
As a result, the early part of Kimmel's exchange with Biden came out stilted and awkward. At one point, he appeared to make fun of President Joe Biden's son by saying that the book could be used as a "how to" manual. Far from being insulted, Hunter replied, "I hope that wasn't the message that you took from the book. It's not a how-to, it's a please-don't manual."
He continued, "I don't think anybody chooses that life. What I really wanted to write the book for was to humanize people suffering from addiction. But also I wrote the book, more than anything, it's as a love letter to the people loving someone that's struggling with addiction. Because it's so hard for them to understand why it is that their love just can't get through."
The interview triggered a range of responses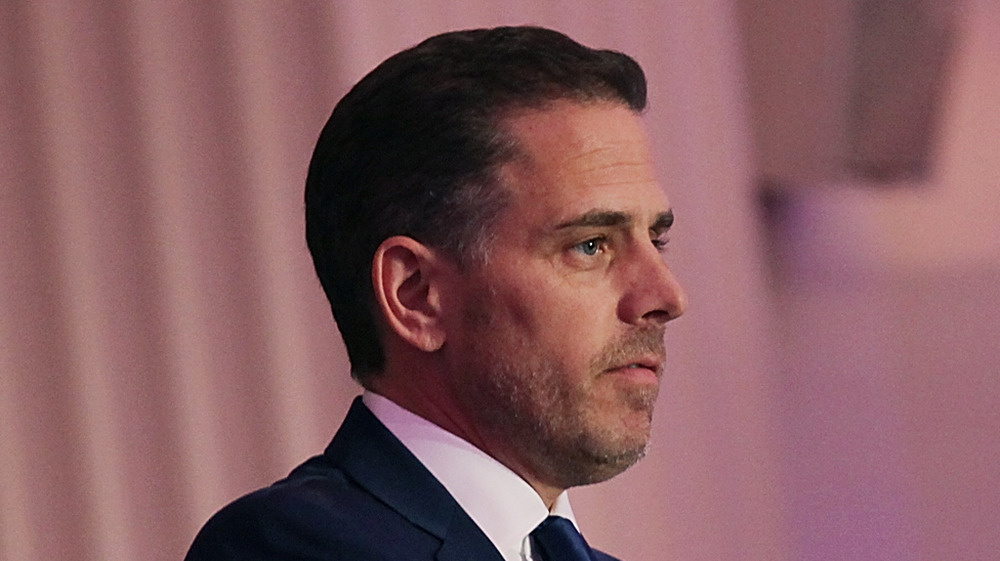 Teresa Kroeger/Getty Images
While Hunter Biden's interview was frank and open, it triggered a range of responses on social media, which seemingly caused a more political conversation.
One Twitter user, wrote, "Hunter Biden graduated from Georgetown & Yale Law School. He was appointed by a Repub POTUS to Amtrak's Board. He suffered losses in his life none of us should ever suffer &, despite addiction issues, is still standing tall. I'd take 3 Hunters over Don Jr., Eric & Ivanka any day."
One Trump supporter hit back, tweeting, "Eric and Donald Trump Jr., straight arrows, two boy scouts, were the subject of 100 SNL sketches. But, Hunter Biden, whose life is an endless circus of drugs, guns, strippers, pole dancers, weird no show jobs, total sleaze, not a single SNL sketch. So partisan."
There was also one social media user who pointed out that Hunter Biden was being made a target, noting, "Republicans and right-wing propagandists try to make Hunter Biden to be the new Hillary Clinton because they can't defend their own people who are indefensible."