DMX's Net Worth At The Time Of His Death Might Surprise You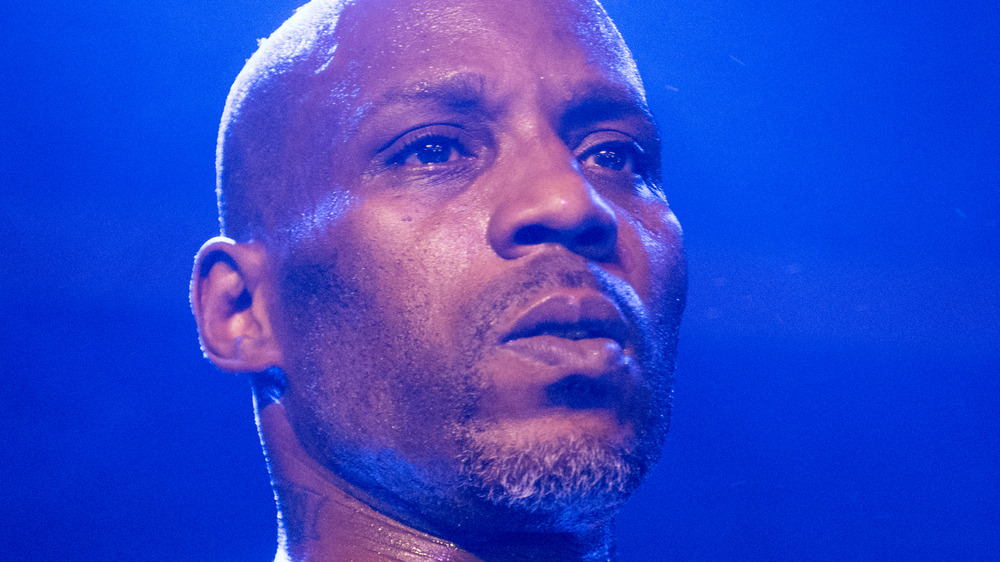 Noam Galai/Getty Images
DMX, whose real name is Earl Simmons, has died after spending a week in the hospital. The Grammy-nominated rapper had a heart attack after suffering a drug overdose on April 3 and was rushed to the ICU at White Plains Hospital, New York, as reported in an exclusive TMZ update.
The Simmons family confirmed DMX's death with People on April 9. The statement read, "Earl was a warrior who fought till the very end. He loved his family with all of his heart and we cherish the times we spent with him. Earl's music inspired countless fans across the world and his iconic legacy will live on forever."
At the time of his death, DMX was working through financial struggles. The New York native declared bankruptcy in 2013, via Celebrity Net Worth, and listed only $50,000 in assets. His net worth as of April 2021, according to Celebrity Net Worth, Kingged and Money Inc, is reportedly between negative $1 million and negative $10 million.
How DMX accrued so much debt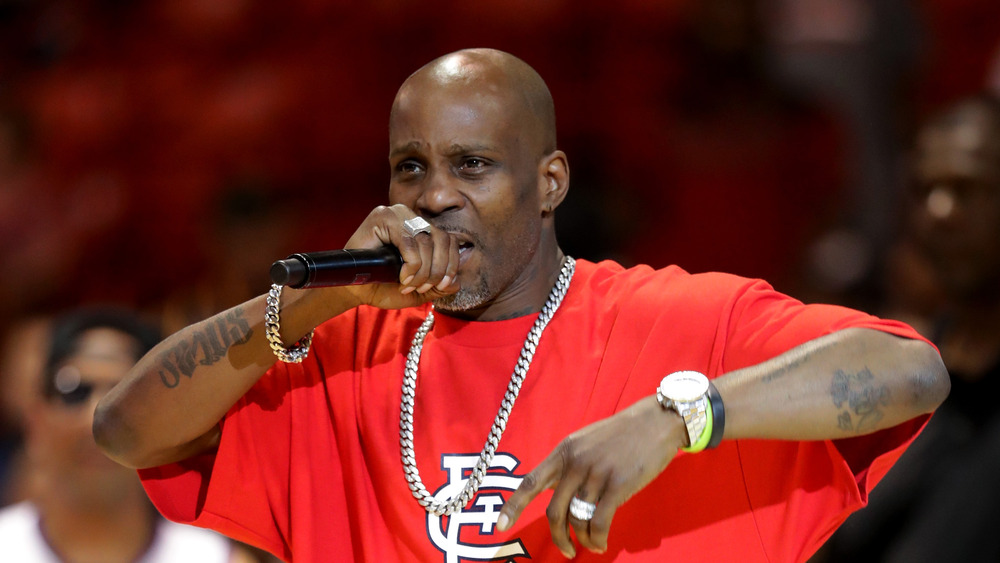 Streeter Lecka/Getty Images
How did DMX, a well-known award-winning music artist, fall into such a big money hole? 
When the rapper and actor filed for bankruptcy in 2013, he had already accumulated between $1 million and $10 million worth of debt, per Celebrity Net Worth. As the father of 15 children, according to US Weekly, DMX also reported that his child support debts had reached $1.24 million.
In the mid-2000s, Jay-Z helped DMX in a big way. He pardoned him from approximately $12 million in debt, which was owed to the record label Def Jam. Jay-Z was appointed as president of Def Jam in 2006, and made the move so that DMX could leave the label and sign a new contract with Columbia Records, per Genius. Unfortunately, this was not the end of DMX's financial troubles.
In 2017, DMX was charged with 14 counts of tax fraud and was sentenced to a year in prison. Distractify reported that he still owed $2.3 million to the IRS in 2019. The government even garnished DMX's income, meaning they legally withheld money from his paychecks.
Though the Simmons family will need to work with the government and DMX's other creditors to resolve his negative net worth, for now they are just mourning his loss.