Inside Donald Trump Jr. And Hunter Biden's Recent War Of Words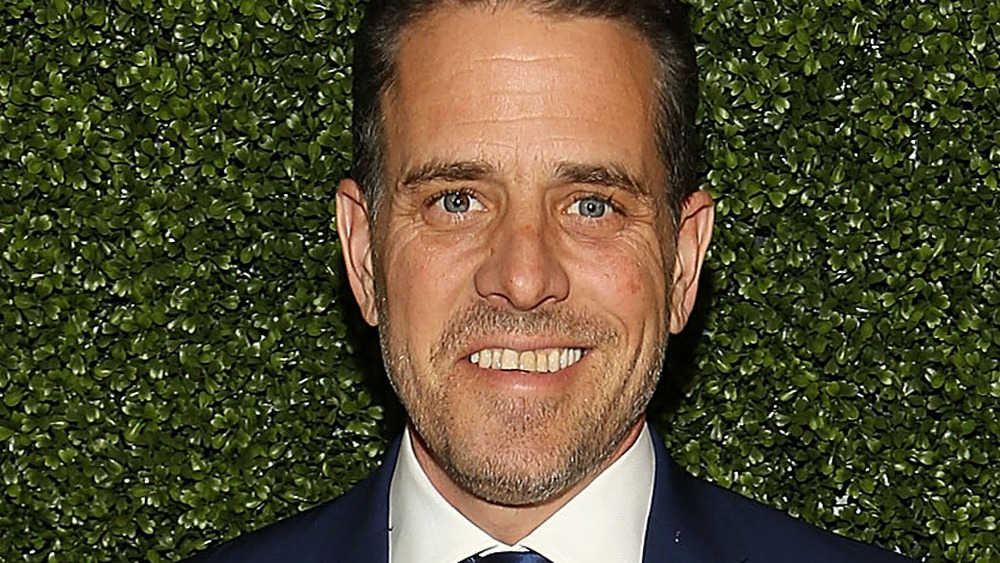 Paul Morigi/Getty Images
It's no secret that Joe Biden's second son, Hunter, is no friend of Donald Trump Jr. It seems that every chance they get, the political sons are feuding over something. Despite them having allegedly never met, this has never stopped them from criticizing each other.
In a recent episode of Jimmy Kimmel Live!, Hunter Biden appeared as a guest and promoted his new memoir, Beautiful Things, which Biden jokingly calls a "Please Don't Manual" (per The Boston Globe). The book discusses his difficult upbringing and offers a refreshingly honest look into his prior addiction to crack.
In response, Trump Jr. couldn't help but mock the new First Son, posting a series of memes and photos poking fun at his drug addiction. Trump Jr. seemed to focus on a particular moment of the Kimmel interview, in which Biden explained a time in which his addiction was so bad, he would smoke anything he could get his hands on, including parmesan cheese (via the Daily Mail). "I spent more times on my hands and knees picking through rugs smoking anything that even remotely resembled crack cocaine. I probably smoked more parmesan cheese than anyone that you know," he told CBS News.
The ironic feud between Hunter Biden and Donald Trump Jr.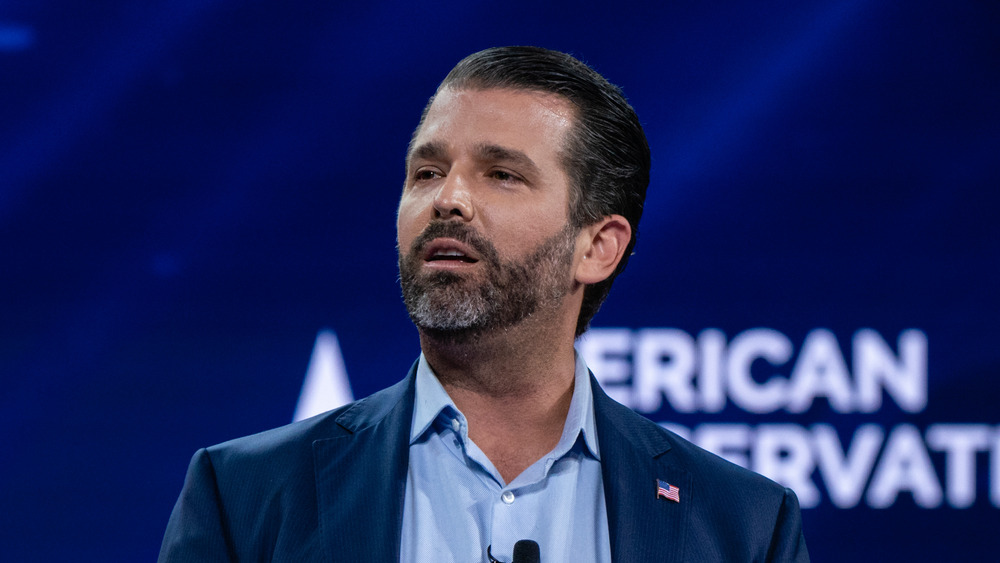 Bloomberg/Getty Images
Per The Independent, the interview switches gears when Kimmel asks Hunter Biden about his thoughts on being spoken badly of by political figures. "Does it make you crazy when you hear someone like Donald Trump Jr. say the only reason [you're able to get away with things] is because you're a Biden and because of your last name?" Kimmel asked. The crowd laughs, and Biden laughs along. "It is wildly comical — that's putting it lightly," Biden replied.
And indeed, the irony isn't lost here. Trump Jr. has spent a good deal of time criticizing Biden for allegedly using his family's name to progress his career in politics, despite the Trumps' infamous nepotism (via Need to Impeach). "I wish my name was Hunter Biden," Trump Jr. said in 2019. "I could go abroad, make millions off my father's presidency. I'd be a really rich guy." "When you're the father and your son's entire career is dependent on that, they own you," he continued, seemingly unaware of the irony of his statement (via Vanity Fair).
Biden has been outspoken toward this, writing in his book, "Do you think if any of the Trump children ever tried to get a job outside of their father's business that his name wouldn't figure into the calculation? My response has always been to work harder so that my accomplishments stand on their own," he writes, per Vanity Fair.