Donald Trump Lets The World Know What He Really Thought Of Prince Philip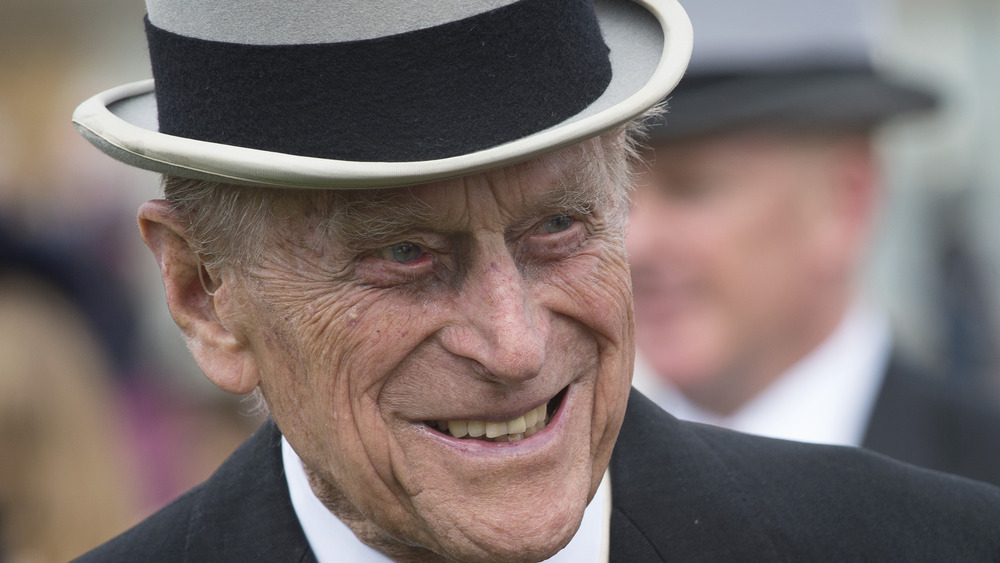 Wpa Pool/Getty Images
Former U.S. presidents are lining up to pay their respects to the late Prince Philip, Duke of Edinburgh, who visited 143 countries in an official capacity during his lifetime, according to BBC. The Ronald Reagan Presidential Foundation and Institute was quick to release a statement mourning the prince. In it, the organization revealed that "During their visit to Windsor Castle, one of President Reagan's fondest memories involved Prince Philip treating Mrs. Reagan to a carriage ride – an experience she never forgot." Jimmy Carter tweeted his respects, as did George W. Bush. "Laura and I are fortunate to have enjoyed the charm and wit of his company, and we know how much he will be missed," he said in a statement (via Fox News). Barack Obama, for his part, tweeted that Prince Philip "proved that true partnership has room for both ambition and selflessness."
Donald Trump, too, has revealed what he really thought of The Duke of Edinburgh in a statement emailed to the press.
Donald and Melania Trump respond to Prince Philip's death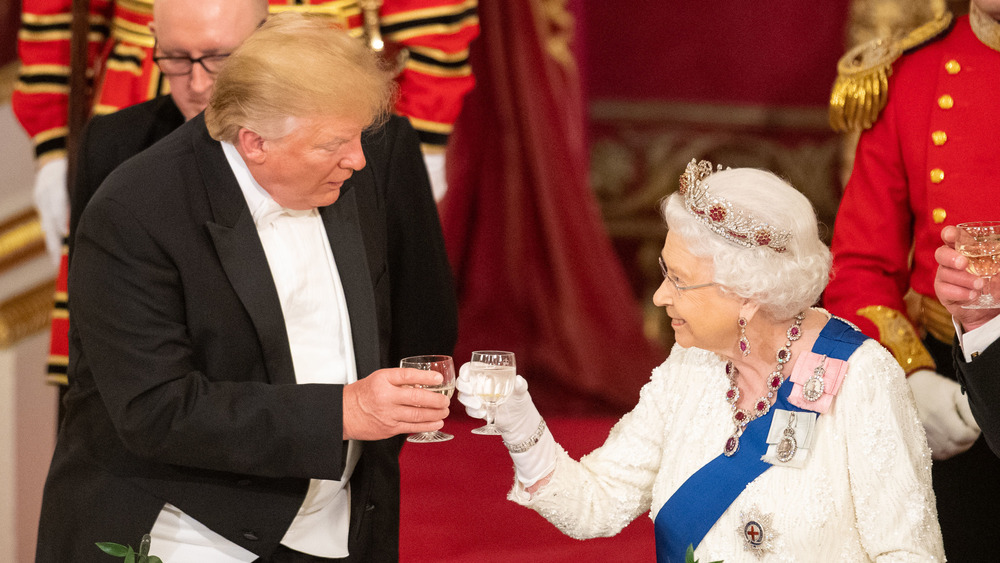 Wpa Pool/Getty Images
Former President Donald Trump had nothing but positive things to say about the late Duke of Edinburgh (via The Guardian). "This is an irreplaceable loss for Great Britain, and for all who hold dear our civilization," Trump wrote. "Prince Philip defined British dignity and grace. He personified the quiet reserve, stern fortitude, and unbending integrity of the United Kingdom ... We saw firsthand how the Monarchy epitomizes and carries on the virtues of the British People—and no one did so more than Prince Philip."
Prince Philip famously did not meet Donald Trump when Trump traveled to the UK and met his wife, Queen Elizabeth. At the time, the duke was already in the process of retiring from royal duties (via Express). But while the two men never met face to face, according to Town and Country, Trump did gift Prince Philip a personalized Air Force One jacket, in recognition of the prince's service during World War II.