Here's What Celebrities Had To Say About The Death Of Prince Philip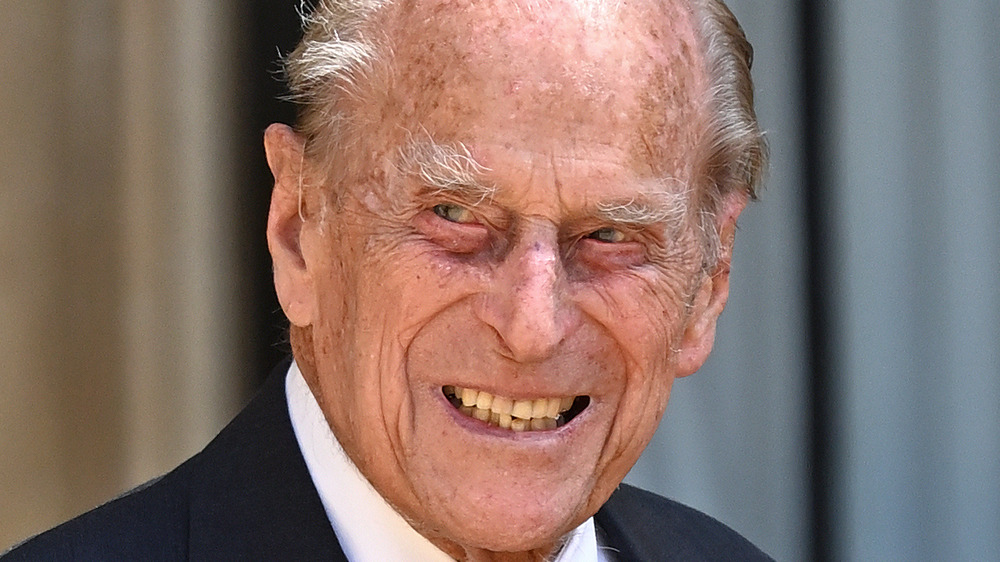 Pool/max Mumby/Getty Images
The world is heartbroken for the royal family in light of Prince Philip's death at 99, who leaves a legacy of wildlife conservation, unwavering support for his wife Queen Elizabeth, and his service to the monarchy (via Vogue). Known for his love of sports, yachting, painting, and above all his family, the Greek-born prince was married to the Queen for 74 years.
After having heart surgery last month, Philip stayed in the hospital for 4 weeks (via Hello!). While further recovering in Windsor Castle, the palace released news of his saddening death on Friday, April 9. In an emotional statement, the firm wrote, "It is with deep sorrow that Her Majesty The Queen announces the death of her beloved husband." As the world reacted to the prince's passing, the Palace stated that the "Royal Family join with people around the world in mourning his loss" (via BBC).
As the "heartbroken" Queen plans the memorial (via Us Weekly), several celebrities have joined in expressing their grief toward Philip's death. Television personality Piers Morgan wrote on Instagram, "RIP Prince Philip .... A truly great Briton who dedicated his life to selfless public duty & was an absolute rock of devoted support to Her Majesty," referring to the moment as, "A very sad day." President Joe Biden offered the country's "deepest condolences to Her Majesty Queen Elizabeth II" in an official White House statement, referencing Philip's dedication to service, from fighting "during World War II, to his 73 years alongside the Queen."
Celebrity reactions to Philip's passing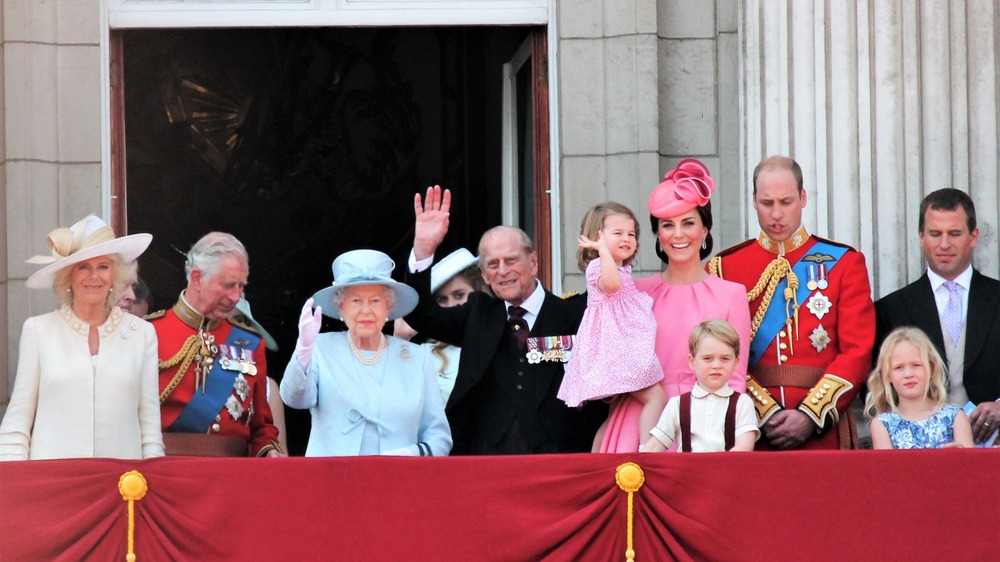 Shutterstock
Various other celebrities expressed their sadness, including former President Obama who Tweeted, "Prince Philip proved that true partnership has room for both ambition and selflessness — all in service of something greater," sending prayers to the Royal Family. UK Prime Minister Boris Johnson spoke about Philip's "extraordinary life" on Twitter, describing Britain as "a kingdom united in both grief and gratitude."
Even the stars of Netflix's The Crown offered their condolences, including Tobias Menzies and Matt Smith, who both played Philip on screen. Menzies wrote, "If I know anything about the Duke of Edinburgh I'm fairly sure he wouldn't want an actor who has portrayed him on television giving their opinion on his life," choosing to include a line from Shakespeare's As You Like It. Meanwhile, Smith (young Philip) wrote: "Prince Philip was the man. And he knew it. 99 and out, but what an innings. And what style. Thank you for your service old chap" (via Fox News).
Reality star Lisa Vanderpump Tweeted, "I am so sad about this, it truly was a love affair," referring to Elizabeth and Philip's romance. In a touching tribute, British media personality, Carol Vorderman, posted on Instagram about going to a lunch at Buckingham Palace. She wrote, "They were both in their 80s and Prince Philip and she were flirting with each other madly and laughing. Theirs was a love and a marriage of more than 73 years. Deepest condolences Ma'am."