Who Is Devin Dawson's Wife?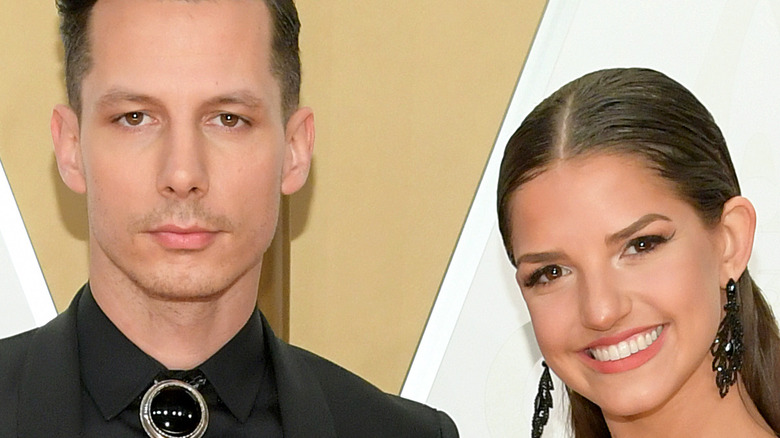 Jason Kempin/Getty Images
The 56th Annual Academy of Country Music Awards airs on April 18 from Nashville, Tennessee, and fans are already looking forward to watching some of their favorite country acts take home a coveted award. While country music fans are excited to see performances by Kane Brown, Carrie Underwood, Blake Shelton, and more (via Taste of Country), all eyes are on stars Maren Morris and Chris Stapleton, as they lead the list of nominees with six nominations each (via Billboard).
And although Devin Dawson, whose debut album skyrocketed him to country fame in 2018, has been nominated for an ACM award before, this year, he received his first nomination for Music Event of the Year for his collaboration with Hardy ft. Laura Alaina, "One Beer."
Through all his success in the industry, though, Dawson's wife, Leah Sykes — who is also a singer/songwriter (via theBoot) — has stood by his side since day one. At just 18 years old, the Jacksonville, Florida, native moved to Nashville, and it was there she met the love of her life, Devin Dawson, while they both attended Belmont University (via People).
Devin Dawson and Leah Sykes started dating in March of 2017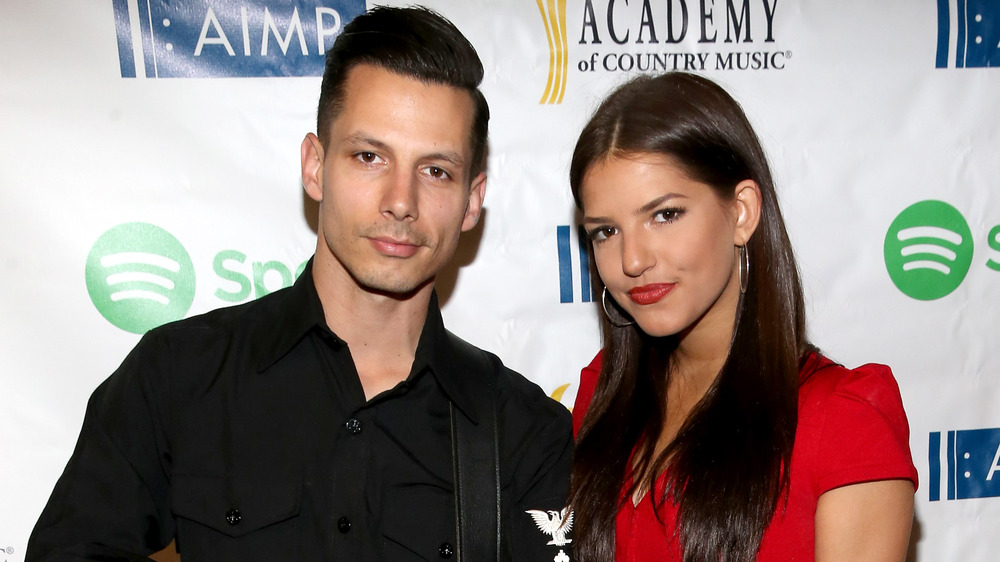 Terry Wyatt/Getty Images
And he's been smitten ever since! "If you told me five years ago that this is the girl I'm going to spend the rest of my life with, I would've probably been like, 'I don't know about that,'" Dawson revealed to Pop Culture. "But, again, until you experience it, you don't really know what it's like. And, she is an old soul. She graduated when she was 20; she is just always ahead of her time, and she's such a hustler."
"I was not good at love before her. I would just would always mess it up, but I think when you find something that you have that feeling like I don't want to let this go. You find a way to hold on," he told the outlet in 2019 after he popped the question to Sykes. "And so, we're both really happy. I'm still trying to figure out why she said yes, and why she's with me, but I'm not questioning it."
"We understand each other," Dawson told Taste of Country. "It's nice to have somebody that understands how crazy this life is, the support I need, and how much support she needs from me. And we do that for each other."
Dawson and Sykes tied the knot in a beautiful ceremony held just outside of Nashville in 2019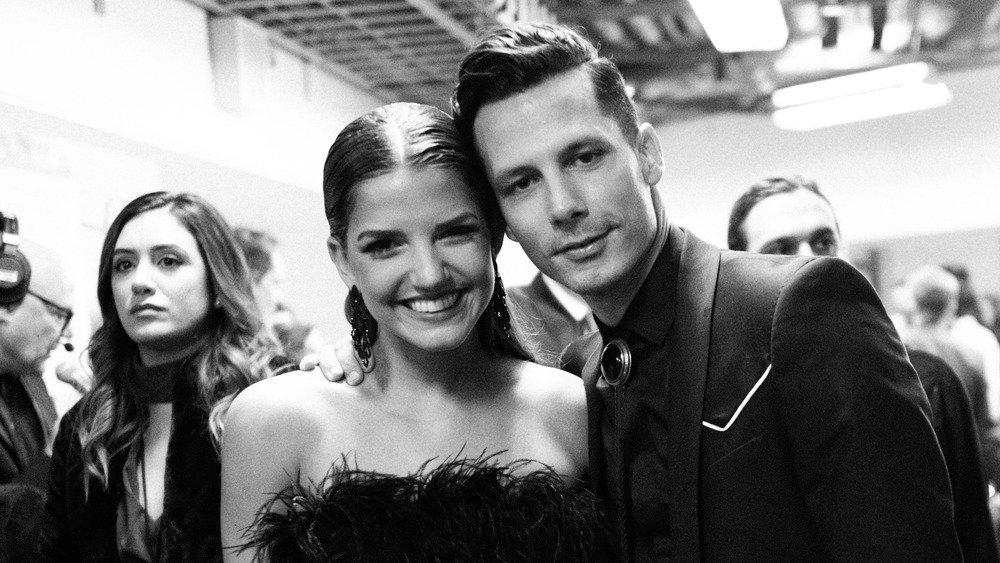 Robby Klein/Getty Images
Per People, the couple said "I do" in a gorgeous ceremony at the Carnton Plantation House and Museum in Franklin, TN, on Oct. 27, 2019. "The property has a perfect set up for a fall wedding with the garden, foliage and a 250-year-old oak tree serving as an incredibly gorgeous and natural altar," the couple told the outlet ahead of their big day.
Leah Sykes also opened up about their engagement in a lengthy Instagram post in March 2019, writing, "We're getting married!!!!! Yesterday we celebrated 2 years together and I said YES to giving him the rest of them. Devin, I've known for a really long time that you were my forever. From calling my dad after 9 days to treating my family like your own, there has never been a doubt in my mind. I'm under no delusion that forever is going to be easy, but I wouldn't want to spend it and grow through it with anyone else by my side. I love you, for the rest of my life and beyond."