Was This Prince Philip's Final Wish?
Wpa Pool/Getty Images
Prince Philip died Friday morning on April 9, 2021, at the age of 99. According to CNN, Philip passed away at Windsor Castle. The New York Post reported that Windsor Castle is what Queen Elizabeth considered home, and dying at home instead of at a hospital was Philip's final wish. A source close to the royal family told the outlet, "Philip didn't want any fuss. He wanted to do things his way until the end." His funeral will also take place in Windsor Castle, at St. George's Chapel.
Due to the pandemic, the public is refrained from taking part in any funeral events. In lieu of this, BBC News reported that the royal family is kindly asking for members of the public to "make a donation to a charity instead of leaving floral tributes in memory of The Duke of Edinburgh." According to the International Business Times, Philip once said, "Everyone has to have a sense of duty. A duty to society, to their family. I mean you name it."
Prince Philip and his 'sense of duty'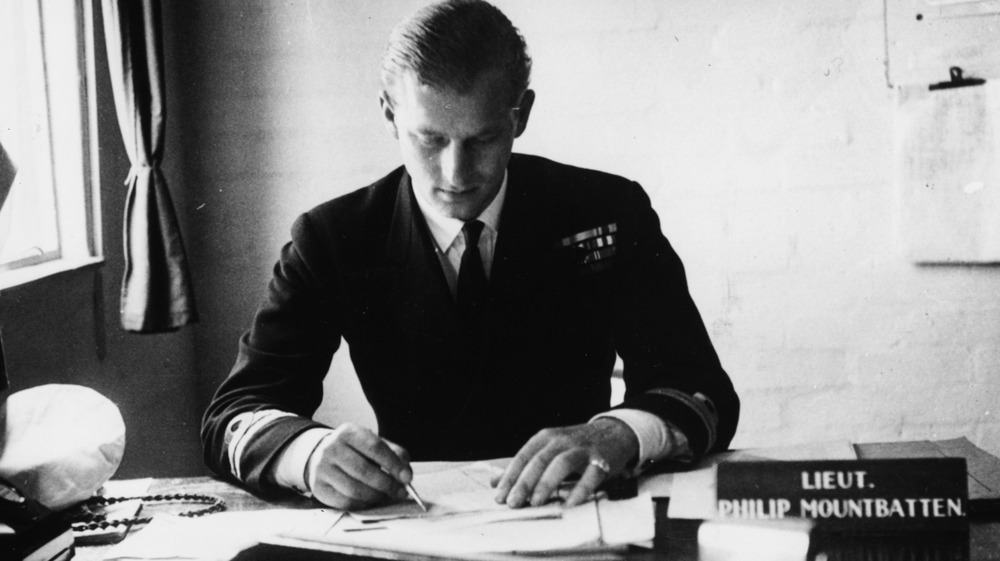 Douglas Miller/Getty Images
Prince Philip believed in duty, and he lived his life as an ideal example, serving in the military and then as a lifelong public servant beside Queen Elizabeth. His dying wish to die at home instead of away from his loved ones at a hospital — and to not want "any fuss" made over him — was further evidence of him putting his family and his country first.
Per ABC News, Prince Philip's service to his country began at age 18. A World War II veteran, Philip served with the British Navy from 1939 until 1952, leaving his post only after Queen Elizabeth II ascended to the throne. In 1953, he received his Royal Air Force wings and later in 1959, he received his private pilot's license.
As a member of the royal family, Philip is credited with helping to modernize it. One way was by advocating for televised royal events. He was the first British royal family member to be interviewed on TV in 1961, and the coronation of Queen Elizabeth in 1953 was the first televised coronation for the British monarchy (via BBC News). "We have got to make this monarchy thing work," the duke was reported to have once said (via The New York Times).
His death on April 9 was met with an outpouring of tributes from around the world, in honor of Prince Philip's life and in how he carried out his "sense of duty," through "decades of devoted public service."