A Secret Way To Save More Money At Hobby Lobby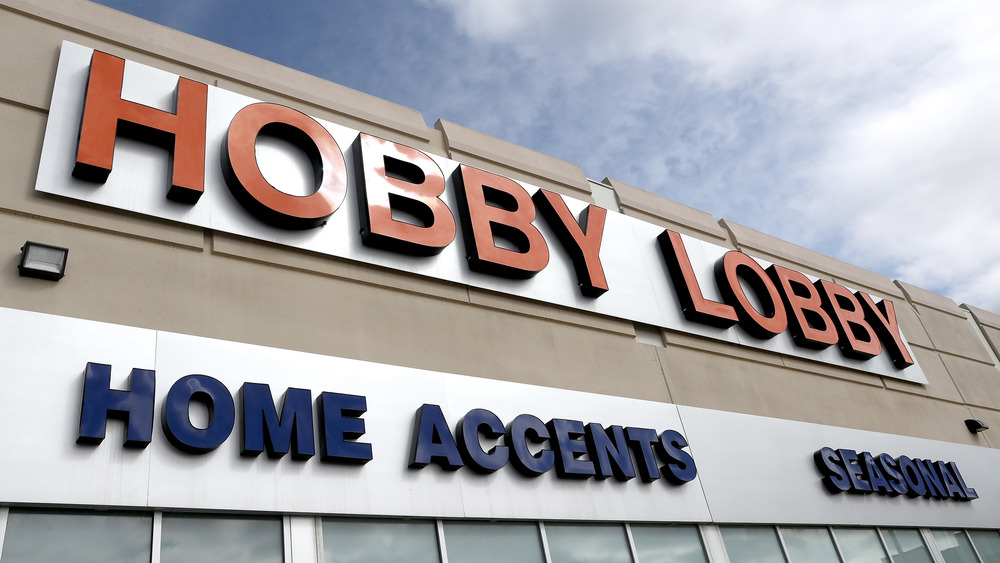 Matthew Stockman/Getty Images
Hobby Lobby is a crafter's heaven; aisles and aisles of everything you could ever need to make a scrapbook, sew a costume, or create your own jewelry. Even folks who aren't necessarily crafters love Hobby Lobby for its seasonal home decor and gift ideas. Because it's so popular, tips and tricks on how to get the best deals at the store abound online. Advice covers everything from how to learn and track the sale schedule to how to score 50 percent off things you were going to buy anyway to where to find weekly coupons for 40-percent savings (via The Krazy Coupon Lady). 
But there is one thing that Hobby Lobby shoppers might be doing that, according to the store's employees, may actually be misguided. While many larger stores offer incentives to encourage their shoppers to buy online rather than heading to a brick-and-mortar store, the secret to shopping Hobby Lobby is that if you are shopping online to save money, you may want to rethink your strategy.
How to shop to save money at Hobby Lobby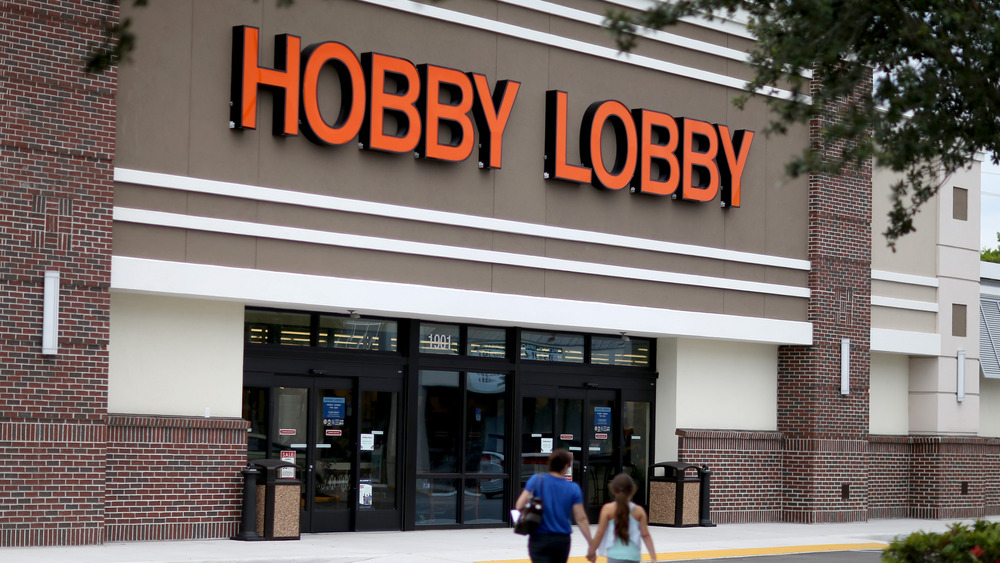 Joe Raedle/Getty Images
While there are plenty of legitimate reasons for preferring to shop online and we would never encourage you to head to an in-person store if you're more comfortable shopping at home, when it comes to saving money at Hobby Lobby, the secret is your best bet is actually to go in person.
Hobby Lobby offers the same sales and discounts online as they do in the store, and coupons can be used the same way at both (via Home Hacks). There aren't extra perks or better sales online, which means if you shop the same sale online that is happening in the store, you will get the same price but also likely need to pay shipping costs and wait to receive your items. There is also sometimes a more limited selection of certain things online, which might make it harder to find exactly what you're looking for. 
So while there's nothing wrong with shopping online at Hobby Lobby, unlike some stores that give customers incentives and better deals for shopping from home, you may actually save more if you feel comfortable heading to the brick-and-mortar Hobby Lobby store.