Prince Charles Is Helping The Queen Mourn Prince Philip. Here's How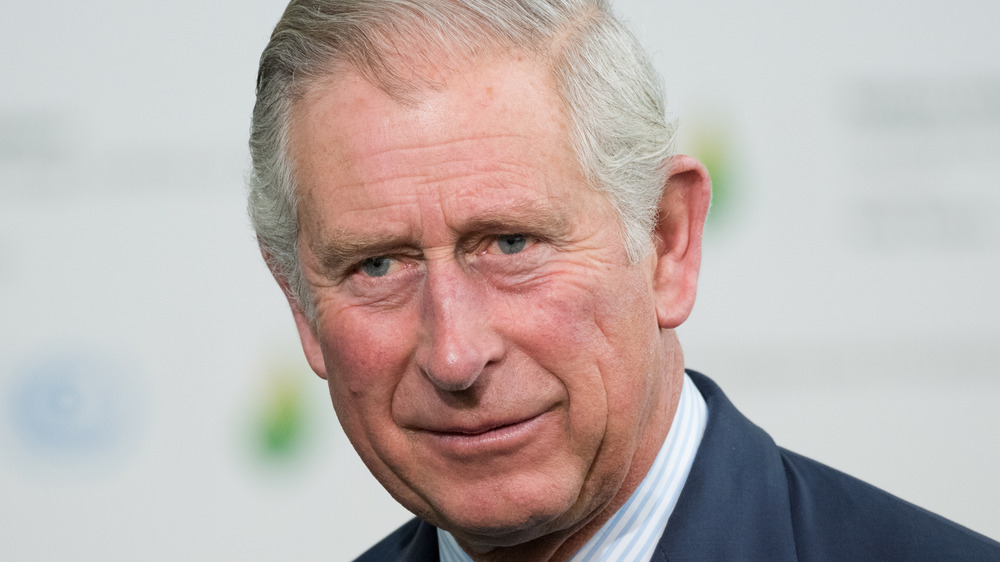 Shutterstock
Queen Elizabeth II is mourning the death of her husband, Prince Philip. The couple was married for over 70 years before Philip's death at the age of 99. Now, the Queen will have to lean on her family members in the days following her husband's passing, including her oldest son Prince Charles (via Harper's Bazaar). However, the mother and son haven't always had the easiest of relationships. According to Good Housekeeping, the monarch was often away from Charles when he was a child, and after she was crowned Queen in 1953 she only became busier. Royal biographer Sally Bedell Smith says that the Queen often "depended on the nannies to supervise the daily lives" of her children. 
The relationship between Charles and his mother reportedly got even rockier when the Queen allegedly learned that her son was having an affair with Camilla Parker Bowles while he was married to Princess Diana. However, the duo has seemed to repair their relationship, and Elizabeth even gave her full public support to Charles as the future King of England during a government meeting in 2018 (via Yahoo!). Now, Charles appears to be lending his support to his mother following the death of his father.
Prince Charles offers his support to Queen Elizabeth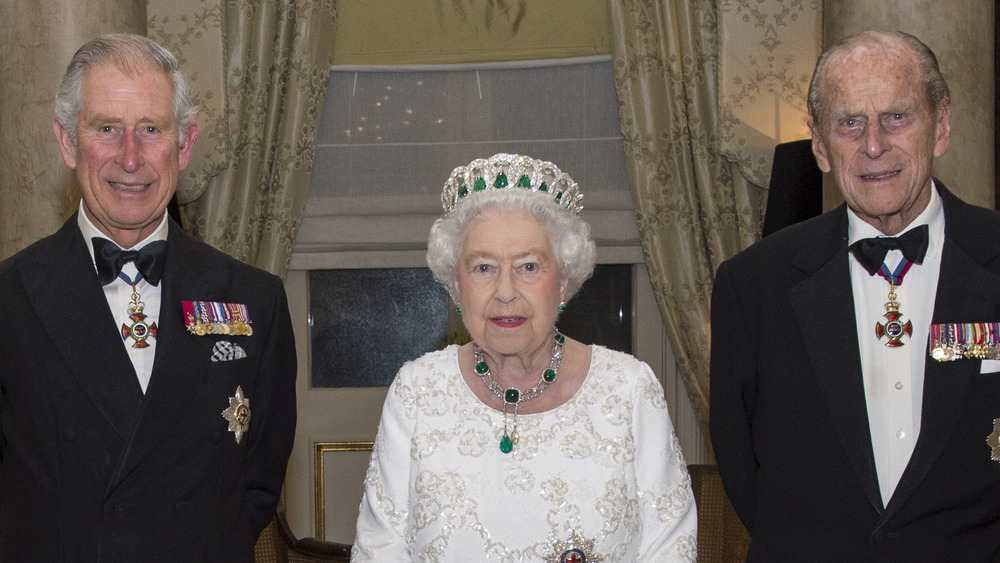 Pool/Getty Images
People reports that Prince Charles lent support to his mother by simply being there for her in the hours following Prince Philip's death. Charles went to visit Queen Elizabeth at Windsor Castle, where she and her husband had been living Windsor Castle since the start of the COVID-19 pandemic (via The Guardian). It was there that Philip died on April 9. In the weeks before his death, Philip spent a month in the hospital where he was treated for an infection and had a procedure on his heart. Charles was said to support the Queen and royal family then as well when he went to the hospital to see Philip. The Prince of Wales traveled from his home in Gloucestershire to spend time with his father in the England hospital where he received treatment. 
Previously, Charles had expressed his unhappiness about spending time apart from his loved ones due to the pandemic. "Well, I haven't seen my father for a long time ... or my grandchildren or anything. I've been doing the FaceTime ... It's terribly sad, let alone one's friends. But, fortunately, at least you can speak to them on the telephones and occasionally do this sort of thing. But it isn't the same, is it? You really just want to give people a hug," Charles told Sky News in June 2020. Due to the pandemic, the royal family has also asked that people not gather outside of Philip's funeral for safety reasons.