Inside Khloe Kardashian's Life After The Photo Controversy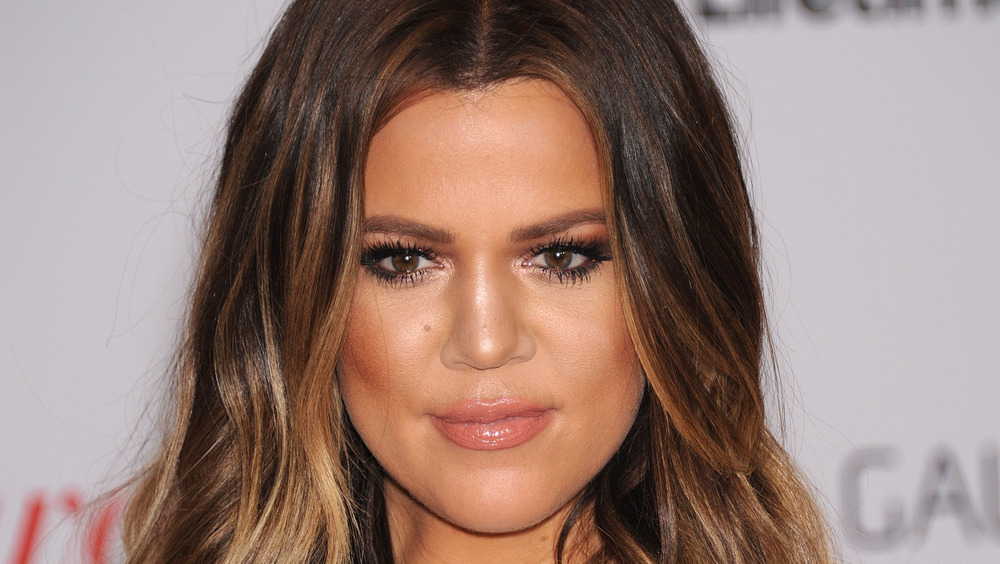 Shutterstock
Khloe Kardashian often makes headlines for her looks. Whether she's dealing with plastic surgery rumors or comments about her body, it seems that fans love to talk about her appearance (via Us Weekly). This week, the chatter went to a new level when an unedited photo of Kardashian in a bikini began making the rounds online. The snap featured the Good American founder in a two-piece during a private family gathering. The photo was snapped by one of Kardashian's assistants and posted to social media without permission by mistake (via Page Six). Kardashian's team then tried to have it scrubbed from the internet. "Khloe looks beautiful but it is within the right of the copyright owner to not want an image not intended to be published taken down," Tracy Romulus, chief marketing officer for KKW Brands stated.
Kardashian later took to Instagram to speak about the controversy, admitting that she's struggled with body image issues for most of her life. "The photo that was posted this week was beautiful. But as someone who has struggled with body image her whole life, when someone takes a photo of you that isn't flattering in bad lighting or doesn't capture your body the way it is after working so hard to get it to this point – and then shares it to the world – you should have every right to ask for it not to be shared," she wrote. Of course, Kardashian isn't about to let the photo get her down.
How is Khloe Kardashian feeling after the photo controversy?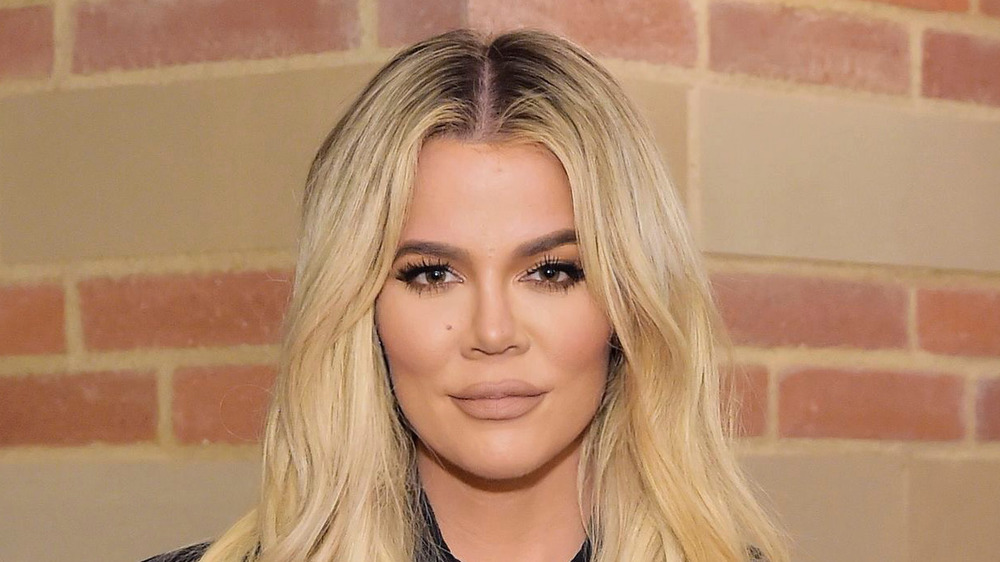 Stefanie Keenan/Getty Images
Following the unedited photo controversy, Khloe Kardashian shared photos and videos of her unaltered body displayed proudly (via CNN) and people took notice. Page Six reports that Kardashian's fans, friends, and even her business contacts are supporting the message she's sending out about body confidence. "There's been an outpouring of support from friends, family and business partners. It's truly been amazing – everyone applauding her for opening up about her struggles that they all know have been weighing on her for many years. It was a huge release for her to be able to speak her truth finally and she is feeling strong and happy," a source stated.
While Kardashian is reportedly happy that she's gaining positive support on the issue, she's said to want to move past the drama and focus on what's really important in her life, her daughter True, whom she shares with NBA player Tristan Thompson. True will celebrate her third birthday next week, and Kardashian is looking to make it a happy one. "She won't be doing a big party due to COVID, but she wants to make the day as special as possible. [True] will be with her cousins. Khloe is planning a slime station, tie-dye station, cookie and cake decorating. There will be a moon bounce and a kids-themed lunch with True's favorite foods," the source said. It seems that Kardashian is taking the controversy in stride, and is ready to put it in the past.