Kelly Clarkson's TMI Story Has People Cracking Up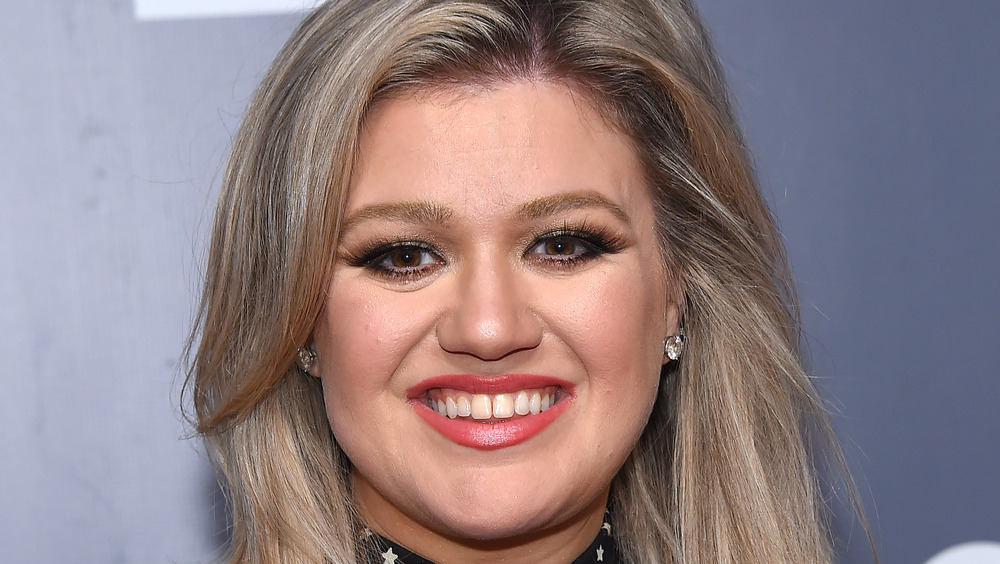 Shutterstock
Kelly Clarkson has millions of fans across the globe, and it's easy to see why. The former American Idol winner has won hearts with her sassy personality and willingness to be open, even when it comes to the tough stuff, per Showbiz Cheat Sheet. In the past, Clarkson has been brutally honest about an array of topics, including her own personal life. She's been unafraid to talk about the pain that has come with her divorce from husband Brandon Blackstock (via USA Today), and she's even gotten candid about parenting issues, including breastfeeding. 
Clarkson previously shared her thoughts about how she doesn't buy into the celebrity culture and wants to be thought of as a regular person. The Voice coach also admitted that one of the reasons she created her own daytime TV series is to show people that she's just like everyone else (via E! Online). "The whole show is for everyone. I am a celebrity but I'm not. I'm very normal. I have normal friends. I don't hang out with celebrities—not that there's anything wrong with them. I want a show like that, to bridge that gap. I feel like there's a huge gap between whatever celebrity means or status or level and then everyday people. I'm that person. I want the show to be super inclusive. I want everybody." Now Clarkson is relating to her audience yet again by sharing one of her most embarrassing moments with the world.
Kelly Clarkson shares hilarious TMI story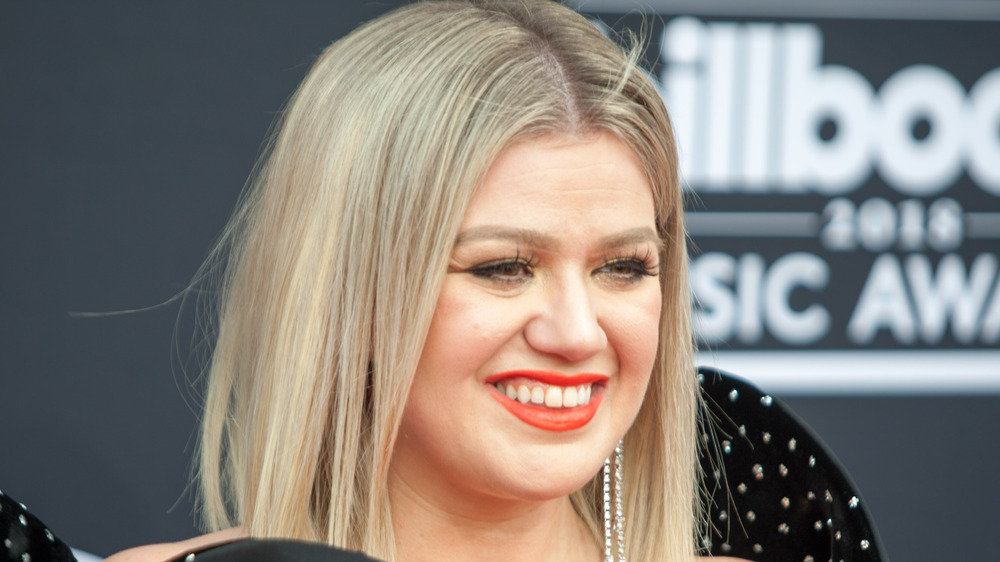 Shutterstock
The New York Post reposted a story first published by The Sun in which Kelly Clarkson admits that she has no filter and often shares too much information. However, that's just her personality. This week on The Kelly Clarkson Show she interviewed country music icon Clint Black. The duo got on the topic of having to go to the bathroom while on stage. Black joked about performers peeing while on stage at times, and Clarkson added to the conversation with a hilarious anecdote of her own.
"Well, I'll tell you right now, there was one time – it wasn't pee, my friend," Clarkson told Black. "I got some kind of wrecked up from some kind of food. We were in an arena – and I shouldn't tell this story, but like I said, my man, I don't have a filter. I had to run backstage to my quick-change. I grabbed this poor trash can, and boy, I destroyed it. It was bad. It was bad, Clint!" she said as the virtual audience laughed. "We might have to edit this out, but I'm just saying, it happens. What are you supposed to do?" Clarkson added. "I'm just trying to visualize – hang on," Black jokingly responded. Fans can see this interview and more of Clarkson's hilarious moments by watching her daily talk show, which airs on NBC.