Taraji P. Henson's Most Dramatic Hair Transformation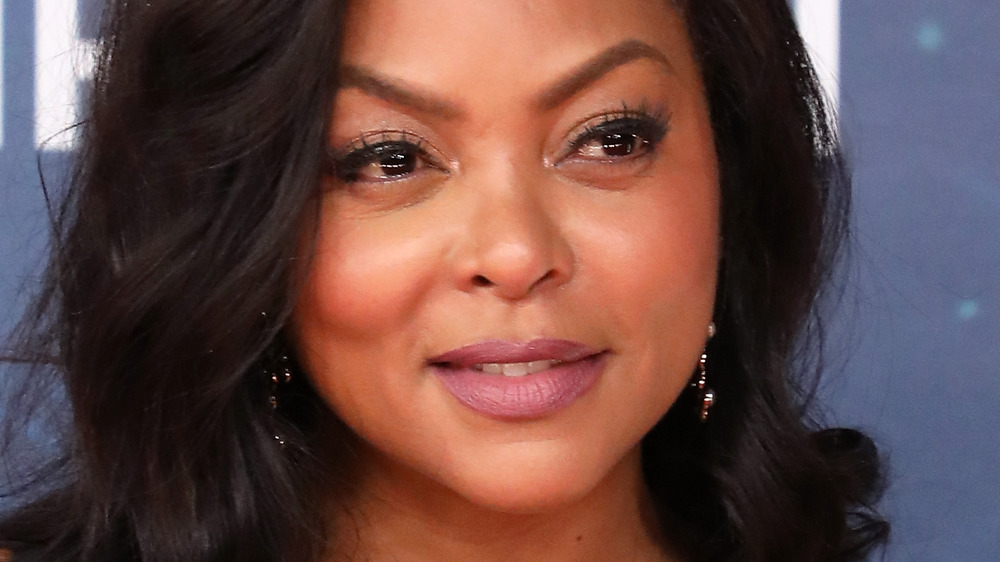 Taylor Hill/Getty Images
We've seen actress Taraji P. Henson wear some flawless hairstyles, but her hairdo to kick off 2021 might just be her best one yet. The actor went for a dramatic curly updo and dark purple hair (via Glamour). Yes, you read that correctly: purple hair!
She posted her purple hair transformation on Instagram on Jan. 2, with the caption, "New Year New Color 💜💜💜," adding, "#2021 the year of royalty." She capped off her comment with the hashtag #hairchameleon, which perfectly describes what Henson has been doing with her hair as of late, from red to blonde to pink to purple.
As Essence pointed out, Henson began experimenting with hair transformations back in April 2020, citing the pandemic as giving her an opportunity to learn how to style her hair in more ways. "COVID 19 got me doing my own glam from head to toe!!!" Henson told her followers on Instagram. "If this acting thing don't work out I have another plan!"
Henson has always struggled with her natural hair
While Taraji P. Henson may love experimenting with her hair, learning how to take care of it wasn't easy. In a 2021 interview with Harper's Bazaar, she revealed that transitioning into natural hair was a challenge. "My hair texture is very different from my mother's and she really had an issue working with it," Henson explained. "So my mom started perming my hair when I was at the ripe old age of 6. I had my hair permed until I was 26." It wasn't until she moved to Hollywood that Henson began learning how to work with her hair texture. As Henson told the magazine, she gets easily bored with her natural hair, so trying a new cut, color, or protective style is a must.
And, whenever she changes her look, Henson makes sure her hair and scalp are healthy, per Essence. In fact, she created her own vegan, cruelty-free, and paraben-free hair-care brand called TPH to ensure just that. "Just because you're doing protective styles, and maybe even have long hair because of it, doesn't mean your hair is necessarily healthy," she said to Vogue. "Healthy hair truly starts at the scalp, and that's what TPH is all about."