Why You Won't See Bachelors Offering Their Jackets To Contestants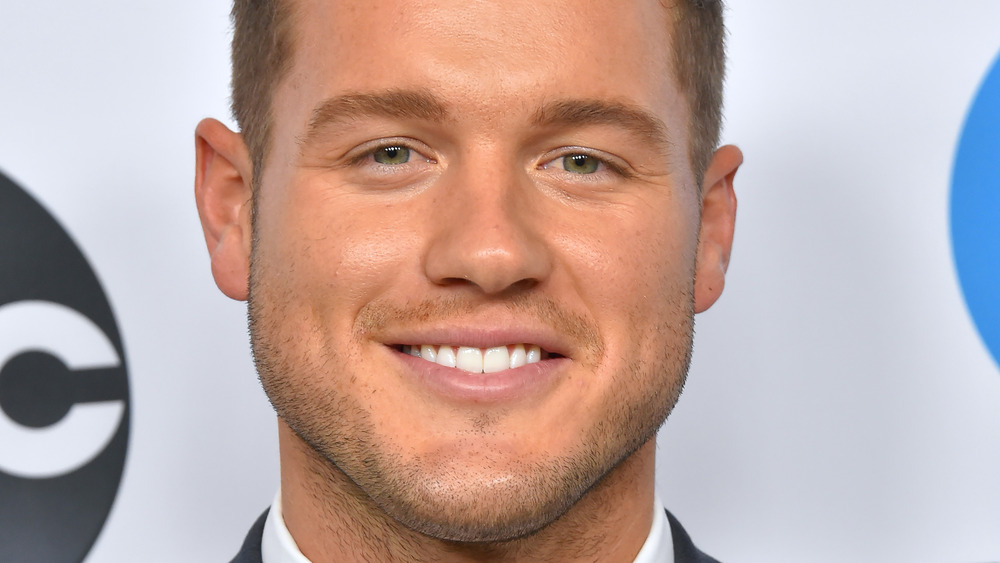 Shutterstock
Do you ever watch The Bachelor or Bachelorette and see women shivering in their often-strapless gowns while trying to get to know the man they may end up marrying? And you are wondering, um, why doesn't he just give her his jacket? Well, it turns out that he does offer, according to StyleCaster. But the reason you won't see a woman donning a guy's jacket is actually kinda shocking.
But first, the good news is that at least we now know that Bachelor leads like Peter Weber, who ended up dating Kelley Flanagan for a stretch of time post-show, only to later end things — are not just about to watch a woman like Madison Prewett freeze without doing anything about it (via Glamour). It turns out even if, in this case Peter, says Madison should take his jacket, he is not allowed to give it to her! That's right — producers on the show won't let the chilly lady accept the chivalrous gesture.
"The Bachelor nearly always offers his jacket to every shivering woman sitting in front of him, but [we] tell him not to, because it looks so damn silly," a producer told Entertainment Weekly in 2020. Silly? Um, what about a woman wearing a men's blazer looks silly? You know you're asking the same question!
Bachelor producers are known to be super-involved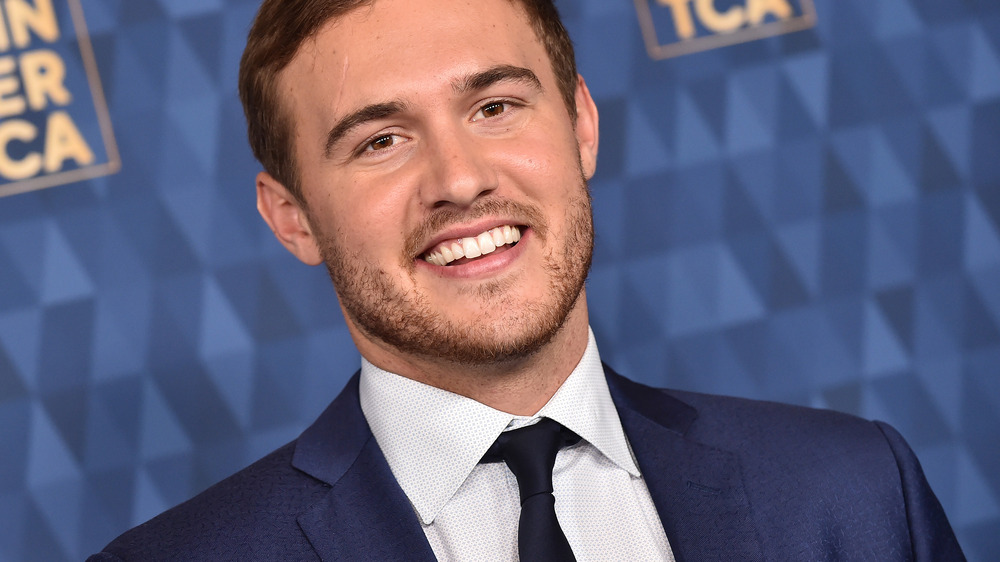 Shutterstock
The Bachelor producer noted that it's "a small woman draped in an enormous blazer" that looks silly on camera. Okay. Apparently this is the reason leads like Peter are made to look like, well, jerks, for not offering up their coats on brisk late-night dates.
In fact, you may recall watching a similar encounter between Colton Underwood and one of his potential wives during his season of The Bachelor. According to EW, he even began to remove his jacket to end the suffering, but a producer nixed the notion. Good thing the contestant had a good sense of humor, joking, "I love freezing. Freezing's great."
Meanwhile, this is far from the first time that producers have controlled a situation playing out on The Bachelor or Bachelorette. Consider that they have been accused of manipulating contestants and encouraging them to cry. 
And Dylan Barbour, who appeared on season 15 of The Bachelorette, noted about producers, "It's easy to make a bad person look worse, it's hard to make a good person look bad." And yet, according to him, this is exactly what producers do in various situations (via Us Weekly). We're pretty sure Peter Weber and Colton Underwood could attest to that — at least when it comes to the jacket situation.