Bob Newhart's Stunning Net Worth Revealed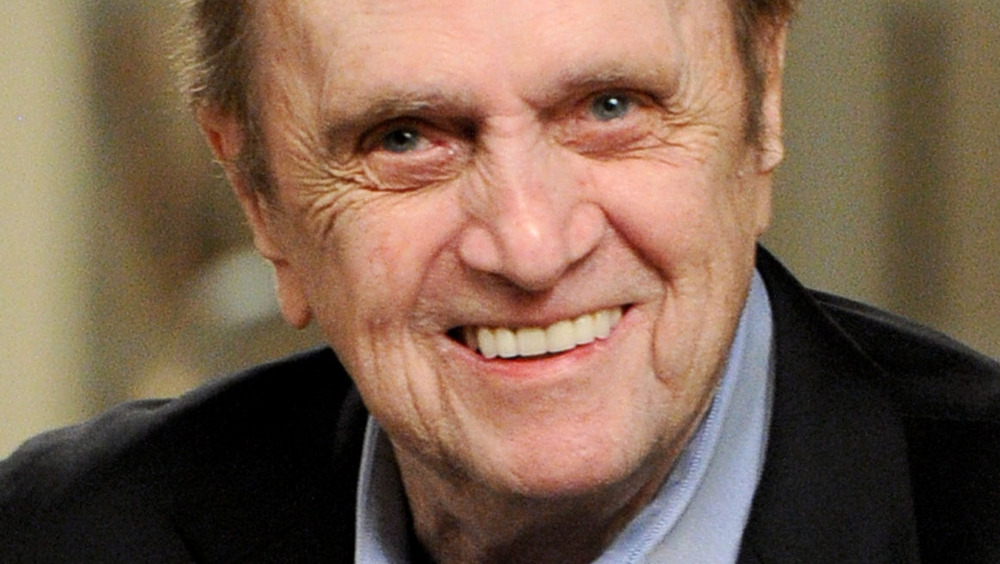 Kevin Winter/Getty Images
Bob Newhart is an American icon: The stand-up comedian and actor has been beloved by generations for decades. And it all started by writing copy. After getting his start as an advertising copywriter for a film and television producer in Chicago, Newhart and a friend began recording improvised comedy routines and sending them to radio stations, which ended up working (via The A.V. Club). He was signed to Warner Bros Records in 1959 and began performing at nightclubs (via SN&R).
From there, the comedian's career was well on its way, though it would take another decade or so before he would truly get to make his mark — on TV, that is. He would already find success in vinyl. During the '60s, he would release a number of successful comedy albums (via Pioneers of Television), like The Button-Down Mind of Bob Newhart in 1960 and The Windmills Are Weakening in 1965.
Newhart, of course, would build a legendary career in TV, the creative mind behind two classic sitcoms in The Bob Newhart Show from 1972-78 and Newhart from 1982-90 (via IMDb). He once said, "There's gratification in making somebody laugh. It's a wonderful sound. I find myself, to this day, doing it, wanting to make people laugh" (via Parade). And in doing so, he built an amazing legacy, not to mention quite an impressive fortune.
So, just how much is comic genius Bob Newhart worth today?
Bob Newhart credits comedy for a lot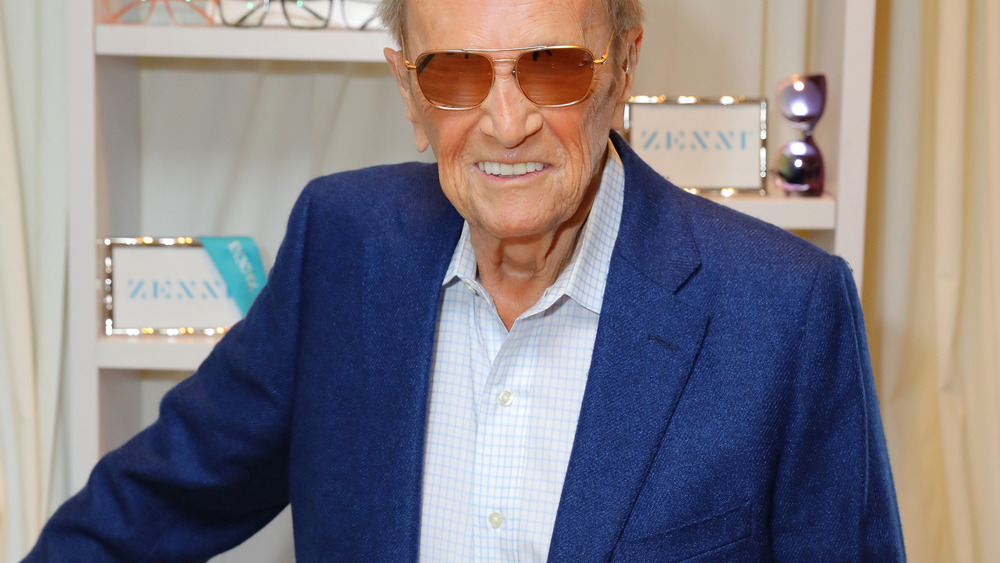 Alison Buck/Getty Images
Celebrity Net Worth puts Bob Newhart's total net worth at an impressive $65 million.
While his choice of career has clearly served him well financially, Newhart told American Masters that it also blessed him personally. It turns out that without comedy, he never would have met his wife: "Well, my career choice made a difference because I never would have met my wife, Ginny. I met her through comedian Buddy Hackett. He set us up on a blind date and then we got married." Newhart and Ginny married in 1963.
Newhart credits comedy and laughter for his successful marriage. "I think laughter gets you through the rough moments in a marriage. If you look at Jack Benny, George Burns, or Don Rickles, they've all had long, successful marriages. So, I think there's something about laughter and the durability of a marriage" (via American Masters).
As Bob Newhart said, he wanted to make people laugh ("It's a wonderful sound."). And he certainly did, from stand-up to sitcoms to life with Ginny. Bob Newhart's marriage, his career, and his net worth are all evidence of his success.