Why Grimes' New Tattoo Has People Talking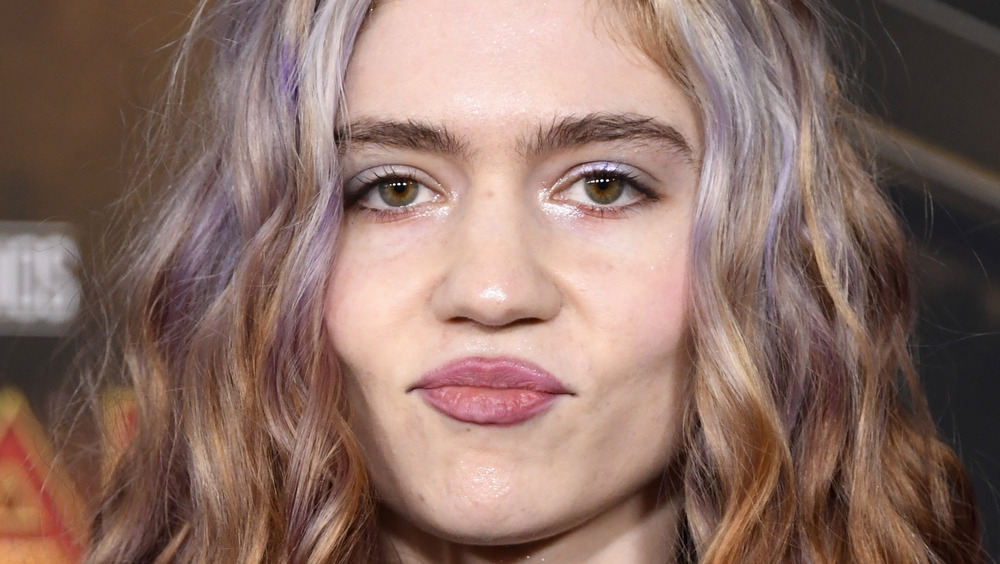 Frazer Harrison/Getty Images
Claire Elise Boucher, better known as Grimes, is a singer, songwriter, producer, and visual artist. She's also known as the girlfriend of Elon Musk, and is a mom to one: the pair's baby, X Æ A-12.
Grimes has been fairly quiet since giving birth in May 2020, but she recently shared that she's added a giant tattoo to her body. The tattoo, which The Daily Mail reports is meant to represent "beautiful alien scars" takes up her entire back, and is causing a bit of a stir online.
Grimes went on to share that the tattoo was done in white ink, and that it will take several weeks to heal. The Mail went on to explain that unlike tattoos done with black or colored ink, white tattoos typically cause the skin that has been tattooed to be raised above the skin around it. "White tattoos will often cause a raised appearance as the thick ink causes scars underneath the skin."
Grimes probably knew the tattoo would have people talking
It's likely that Grimes knew people would be curious about why she got the tattoo, and what the healing process will be like. She offered an explanation in the caption on Instagram. "Full back in white ink by @tweakt w sum help from the alien computer brain of @nusi_quero. Don't have a good pic cuz it hurts too much and I need to sleep haha, and it'll be red for a few wks , but gna be beautiful alien scars." 
Grimes has been vocal about her interest in aliens, and recently said that she wants to move to Mars after she turns 50. While participating in a YouTube Live Chat to promote Endel x Grimes, she explained that she would make the move even though she knows it would mean "manual labor until death" (via Consequence of Sound). Given her boyfriend's longtime interest in colonizing the planet, it's entirely possible she'll get her wish.