What We Know About Henry Cavill's New Relationship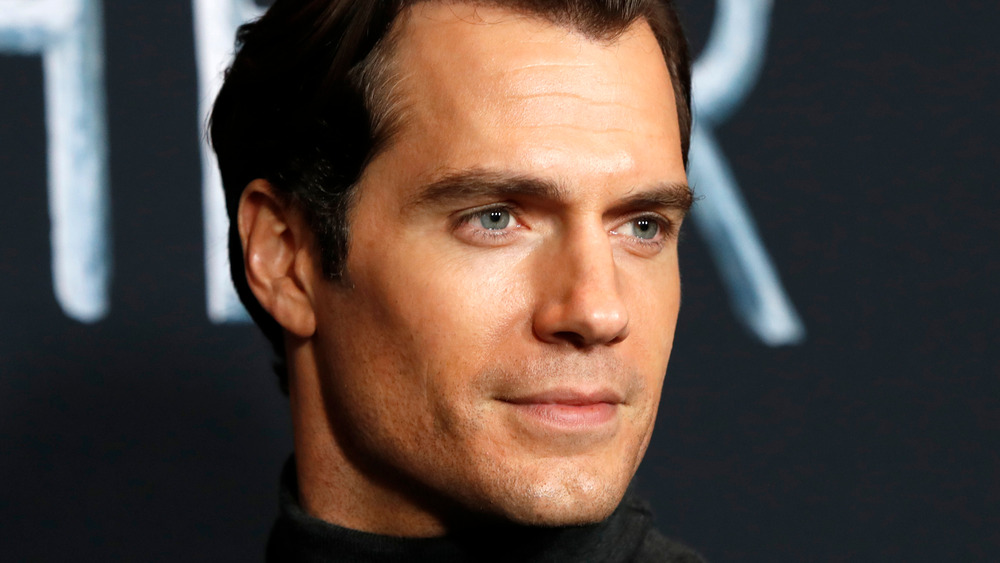 Shutterstock
He's one of the most eligible bachelors in the world, having taken on the role of Superman himself in 2013's Man of Steel, but Henry Cavill is officially off the market. As E! News notes, the hunky actor was previously linked to Big Bang Theory actress Kaley Cuoco, as well as stunt performer Lucy Cork, but he typically keeps his romantic life private. Even in the case of his current girlfriend, Cavill hasn't really given too much away since the actor was spotted with her in London (via Daily Mail).
Describing the couple — who were braving the cold to walk Cavill's dog, Kal — as "loved up," the publication noted only that the actor's new lady was blonde and dressed all in black. Thankfully, the Justice League star has since taken to Instagram to introduce her to the world properly, and Henry Cavill's new girlfriend did likewise. Although the relationship is fairly new, the woman in question isn't a complete unknown. If you're wondering where you know her from, just look back to a classic time on MTV. 
Henry Cavill appears to have found his Lois Lane
Henry Cavill's new lady is Natalie Viscuso, whom you may recognize from season 1 of My Super Sweet 16. Dedicated fans of the show will remember her as the Roswell native looking to prove herself in the fancy California community of which she'd recently become a part, with Video Detective noting the episode detailed how, "At 15 years old, Natalie is now living in a $5 million house and cruising around town in her dad's Bentleys and Ferraris." She currently works in a somewhat Hollywood-adjacent role as the VP of Television and Digital Studios at Legendary Entertainment, who handled her man's 2020 Netflix movie Enola Holmes (via E! News). 
Cavill made it official on Instagram with a sweet shot of them playing chess, describing Viscuso as "my beautiful and brilliant love Natalie." The MTV alum shared the shame shot to her own account, quipping, "Just teaching my dear Henry how to play some chess ... or ... maybe he let me win?" (via Instagram). Cavill admitted in a 2017 interview with The Rake that he's not completely comfortable dating in the public eye, noting, "As soon as I get into a relationship, [there's] a slew of hate, directed at me as well as the girl." The actor argued that he's simply living his life. He doesn't mind too much, however, "As soon as it starts to affect people in my life, that's when I draw back."