What Does Hallelujah By Carrie Underwood Mean?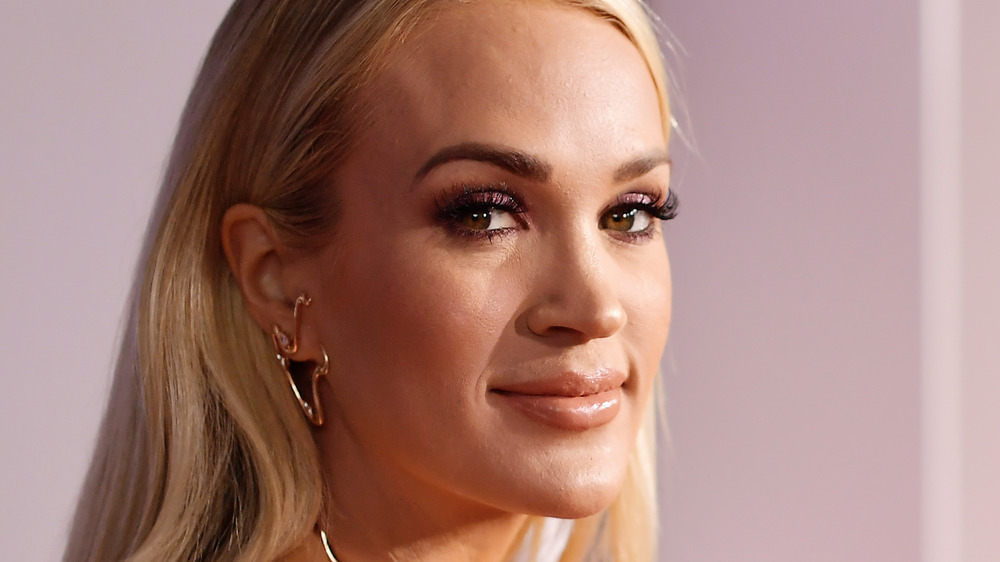 Matt Winkelmeyer/Getty Images
It's no surprise that Carrie Underwood was using her music to spread love and peace into the world with the 2020 release of her first Christmas album, My Gift.
The American Idol winner has enjoyed a successful music career for over 15 years with no signs of slowing down. According to the official Carrie Underwood website, the songstress has sold more than 65 million records worldwide, has had 27 No. 1 singles and has won more than 100 awards, including seven Grammy Awards and a record-breaking 22 CMT Music Awards. 
Underwood also launched her own fitness clothing line and a makeup brand, and recently wrote a New York Times best-selling book, Find Your Path: Honor Your Body, Fuel Your Soul, and Get Strong with the Fit52 Life. She juggles a busy career along with her family life as well. Underwood has been married to husband Mike Fisher since 2010, and the couple share two sons, Isaiah and Jacob.
Despite her already jam-packed schedule, Underwood still managed to release a Christmas album last year. My Gift boasts 11 traditional and original songs, debuting at No. 1 on Billboard's Top Country Albums chart and becoming two of the top five streaming holiday songs of the year, according to Billboard.
At the time, Underwood told Billboard, "I'm just really proud of the album and the special and the people that I've gotten to work with along the way this year."
Hallelujah has special meaning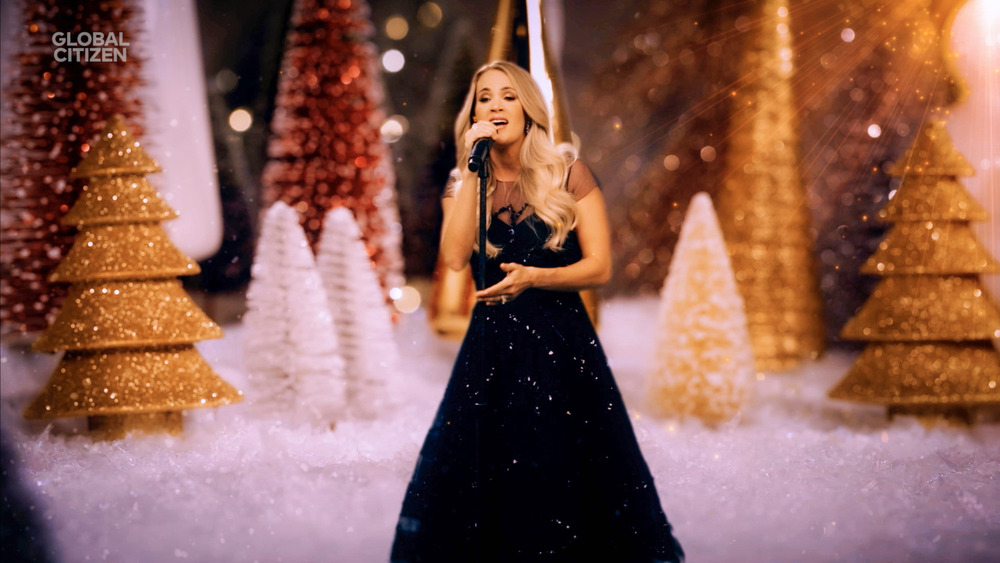 Getty Images/Getty Images
One of the most meaningful tracks off My Gift is Carrie's duet with John Legend, "Hallelujah," which was written by Legend and Toby Gad. 
In an interview with Today's Country Radio With Kelleigh Bannen on Apple Music Country, Underwood explained that while the song was sent late in the recording process, there was never any doubt it was going to make the album. "This is a puzzle piece I didn't know was missing," she explained, "but now that I've heard it, I have to have it." She later added that the touching track is about "their hope that the spirit of love and Christmas lasts throughout the year."
"You never know how people are going to react when you record something or write something or whatever it is," she said to Billboard. "You just kind of throw it all out there and just see. But I think with 'Hallelujah,' it's just a beautiful song. It covers a lot of ground in Christmas song land. It's got some spiritual aspects to it, it's got kind of this love story thing to it, it's got all of the tactile [elements] ... winter's chill, candles. It paints the scene really well, so it kind of puts you into that time of year. And I'm glad to see people are digging what we're doing."