What Does "Nobody But You" By Blake Shelton And Gwen Stefani Mean?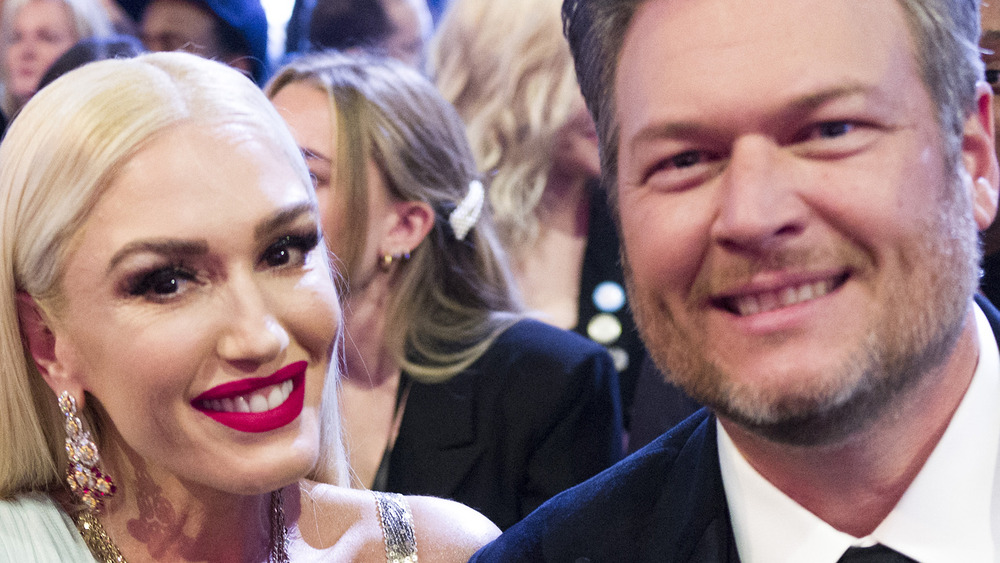 John Shearer/Getty Images
Country star Blake Shelton and pop icon Gwen Stefani are a powerhouse couple. Both musicians frequently soar to the top of the charts of their respective genres when they release new music and have won many awards for their talents. The pair first began dating in 2015, after working together as judges on the NBC hit series The Voice. In addition to lending their musical acumen to aspiring artists, Shelton and Stefani have also blended their talents to create their own music. Since they started dating, Shelton and Stefani have already released four songs together.
Their powerful duet "Nobody But You" was released in December of 2019 on Shelton's album Fully Loaded: God's Country. The track peaked at No.1 on the Billboard Country Airplay Chart and won the 2020 CMT Music Award for Collaborative Video of the Year for their sweet music video. "Nobody But You" earned Stefani her first-ever country music award.
"Nobody But You" wasn't intended to be a duet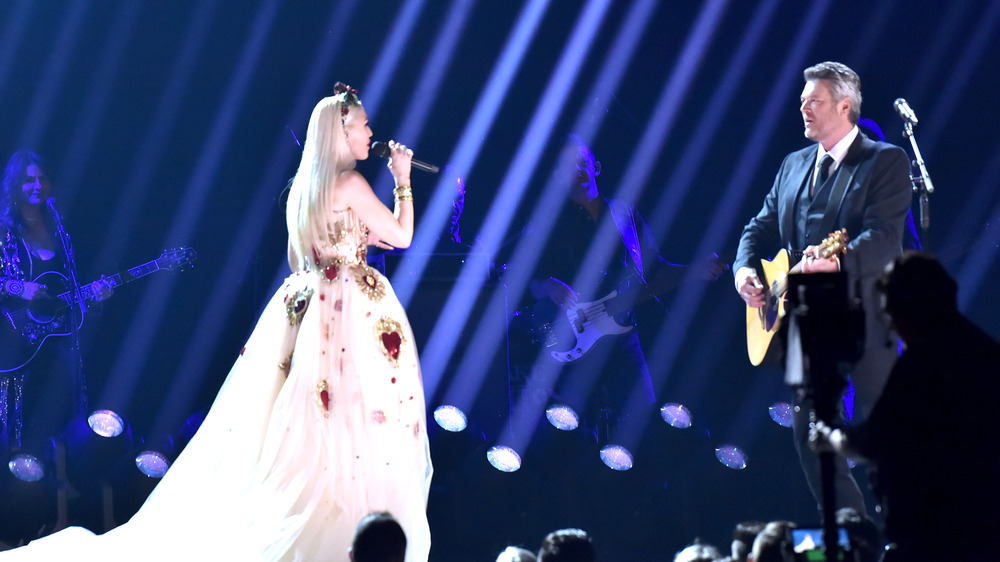 Jeff Kravitz/Getty Images
Blake Shelton revealed to Billboard that this love song was originally supposed to be just for him. He said, "I have to thank [the song's writers] Shane McAnally, Ross Copperman, Josh Osborne, and Tommy Lee James for trusting us with this incredible song that captures exactly how I feel about Gwen, and I can connect with every lyric."
"Nobody But You" is about knowing that the person you are with is your soulmate. On this track, the couple sings that they can't live without one another and that they don't want to love anybody else. The acclaimed music video for the track stars Shelton and Stefani. The video features clips of the couple showcasing their love interspersed with shots of Stefani running through a forest and the duo singing together on a a stage.
Shelton told Entertainment Tonight that recording this track has brought him closer to Gwen Stefani than ever before. He said, 'Nobody But You' is literally like our two worlds colliding musically. From a work standpoint, we knew we could work together on The Voice, and obviously that's where we met, and now to be able to make music together and work together and go perform that stuff. That clearly has brought us closer together."