Prince Harry Chose A Familiar Place To Quarantine While In England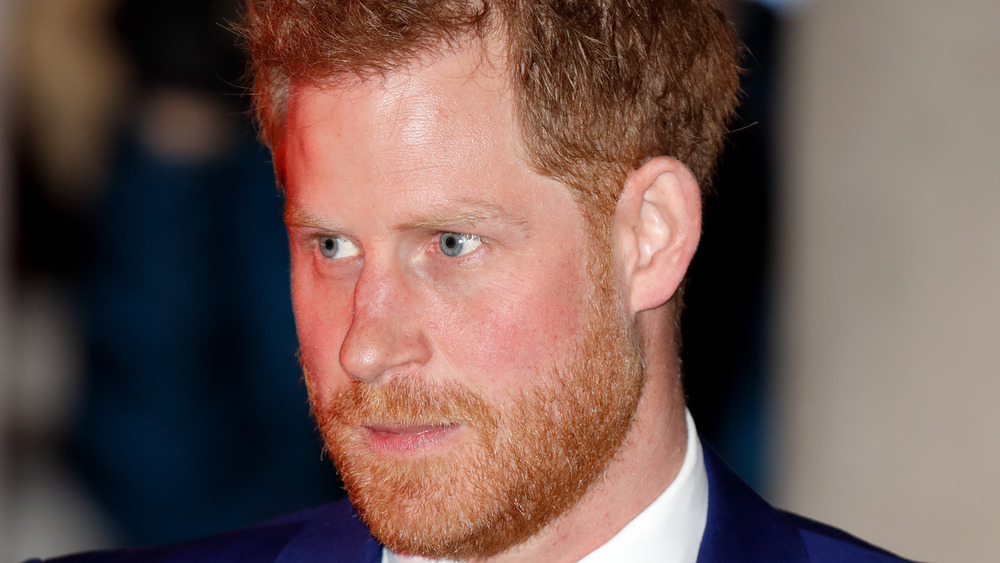 Max Mumby/indigo/Getty Images
Following the death of Prince Phillip, Prince Harry has returned to the United Kingdom to attend his grandfather's upcoming funeral (Via People). The royal funeral will take place at St George's Chapel at Windsor Castle on Saturday, April 17th.
Prince Harry's recent arrival in England marks his first time in his home country in over a year. Ever since the United States entered into lockdown back in March of 2020, the Duke and Duchess of Sussex have been living in California with their son Archie.
Meghan Markle and Prince Archie will not be able to attend the funeral because Markle's physician advised her to stay in California because she is quite far along in her pregnancy.
Though Prince Harry flew to the UK alone, he is staying with his cousin Princess Eugenie and her husband, Jack Brooksbank. In preparation for the upcoming funeral, Prince Harry is following pandemic protocols and quarantining at his UK home, Frogmore Cottage.
Prince Harry is back at Frogmore Cottage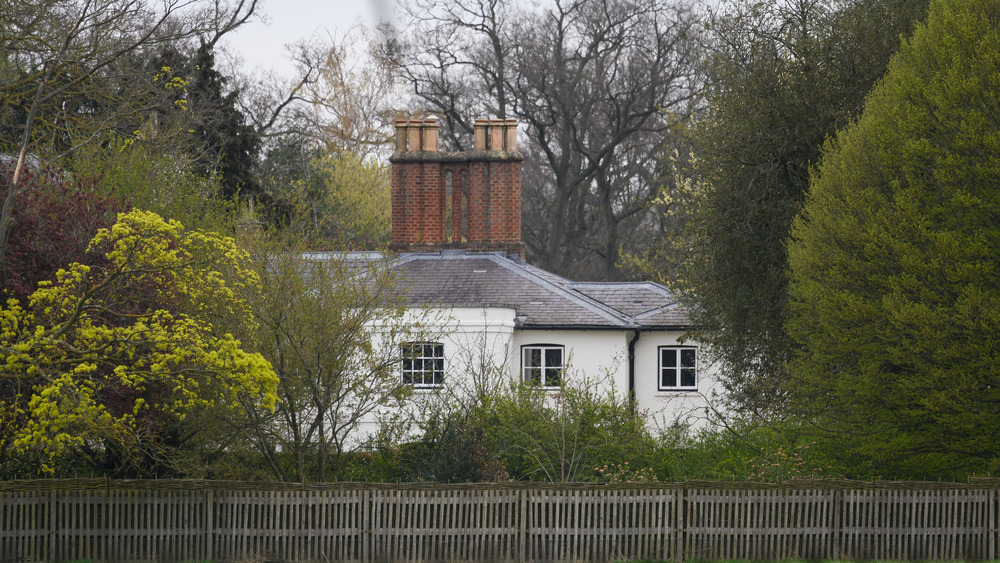 Leon Neal/Getty Images
Prince Harry and Meghan Markle first moved into Frogmore Cottage in Windsor in 2019, just a few weeks before their first child Archie was born. Their UK home sits on the same grounds of Frogmore House, which is where the couple held their wedding reception just a year earlier.
The Duke and Duchess of Sussex had extensive renovations done to the property ahead of their move-in date. Frogmore Cottage is only about half a mile south of Windsor Castle and has been in the royal family since 1792. Although Prince Harry and Meghan Markle are currently based out of California, they still maintain residence of Frogmore Cottage and plan to split their time between the UK and U.S.
On the royal pair's official website there is a statement that reads, "Frogmore Cottage will continue to be the property of Her Majesty the Queen. The Duke and Duchess of Sussex will continue to use Frogmore Cottage — with the permission of Her Majesty The Queen — as their official residence as they continue to support the Monarchy, and so that their family will always have a place to call home in the United Kingdom."