Inside Donald Trump And Sylvester Stallone's Relationship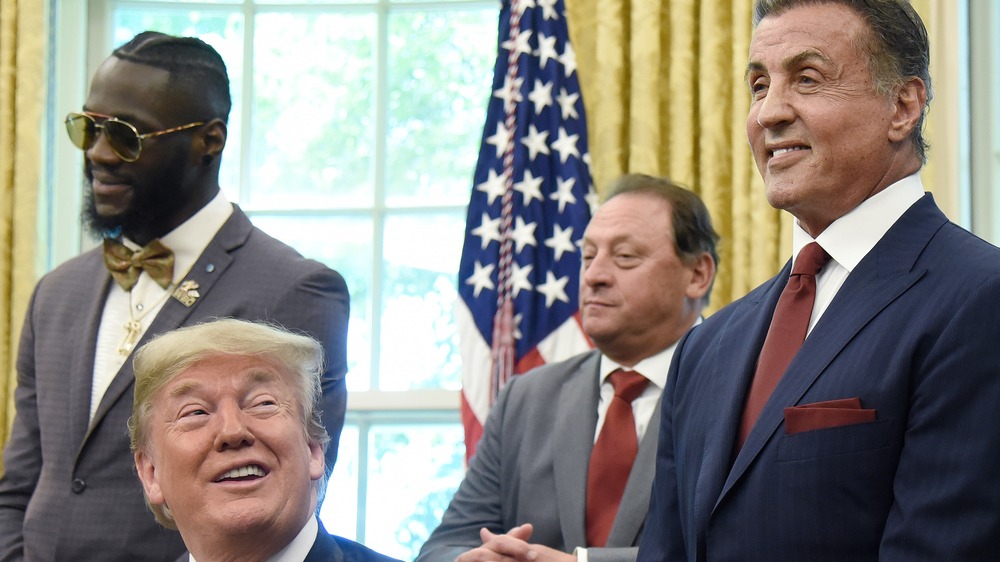 Pool/Getty Images
Sylvester Stallone is an actor known for his roles in the Rocky movies and in The Expendables films, as seen on his IMDb page. Former President Donald Trump was known for his hotels and his work on reality television fame before becoming the 45th president of the United States, as stated on the White House website.
So what really is the relationship between the two?
Well, in 2016, the former POTUS gave the Hollywood star the chance to be chairman of the National Endowment of the Arts. The Daily Mail reported that Stallone was flattered but refused. In an interview with Variety that same year, Stallone said, "I love Donald Trump. He's a great Dickensian character. You know what I mean? There are certain people like Arnold, Babe Ruth, that are bigger than life. But I don't know how that translates to running the world."
And in 2021, another interesting link grew between the two famous men.
Sylvester Stallone has joined the Mar-a-Lago Club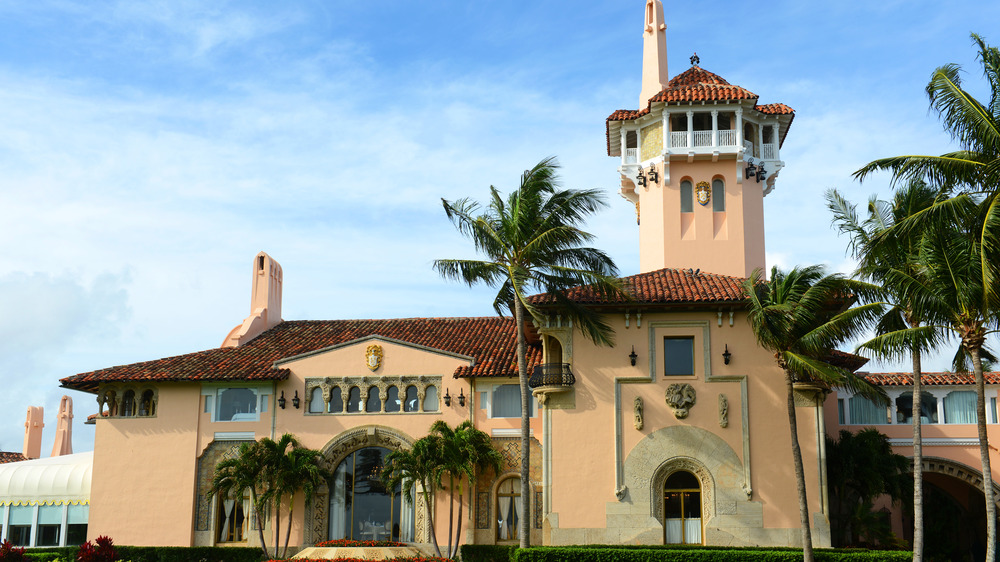 Shutterstock
After Donald Trump left the White House, he and his family moved in to Mar-A-Lago Club, a private club he owns in Palm Beach, Florida (via NPR).
In April 2021, The Daily Mail revealed that Stallone has become a member of the club. According to the publication, there is a $200,000 initiation fee. Earlier this year, Stallone bought a house in Palm Beach. He reportedly paid over $35 million for over 13,200-square-feet and for a one-and-a-half acre property that includes seven bedrooms, two guesthouses, a master suite with a sauna, a steam room, and an office with a terrace.
The Mar-a-Lago Club, which opened its doors in 1927, features 20 acres of lawns, gardens, and vistas and is the only private club in the world that has attained the 6-Star Diamond Award from the American Academy of Hospitality Sciences, according to the club's website. Members have access to dining areas, the spa, the pool, tennis courts, and more. The club is fully open again after having several confirmed cases of coronavirus amongst staff members in March 2021.