What Does More Hearts Than Mine By Ingrid Andress Mean?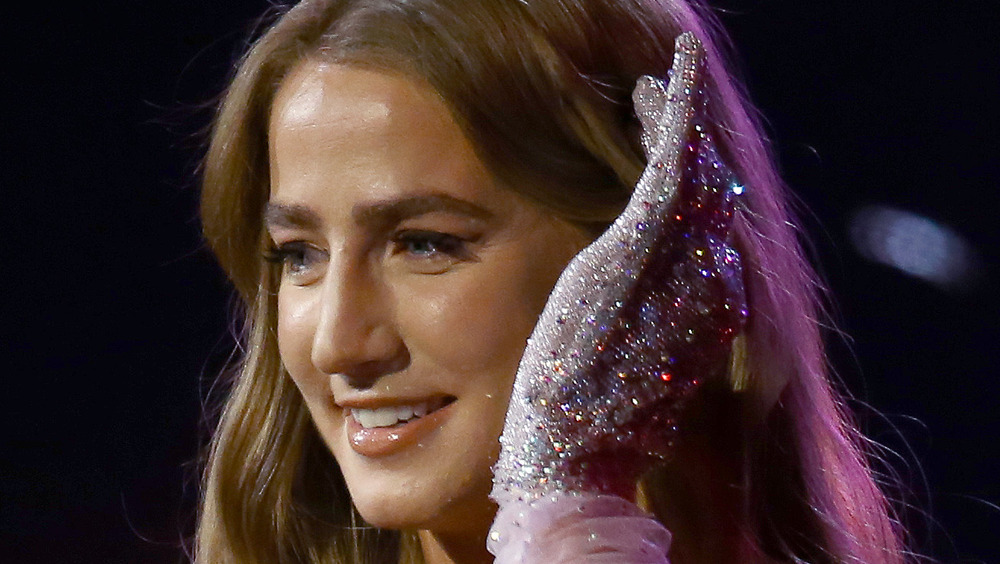 Terry Wyatt/Getty Images
For country music newcomer Ingrid Andress, breaking into tears onstage wasn't part of the plan. And yet, her emotionally raw rendition of "More Hearts than Mine" at the 2020 Country Music Awards, made for an unforgettable moment, and helped cement the song as a bona fide hit (via Billboard). A classically constructed ballad about small town families and the possibilities of new love, "More Hearts than Mine" has struck a chord with listeners.
The song tells the story of a woman preparing to bring her boyfriend home to meet her family and see her hometown, but includes a warning that this is a major step for their relationship. She warns her love that her mother "falls in love a little faster than I do," that her father will "check your tires" and "pretend that he don't like you" while her sister will pester him with blush-worthy questions before high school friends tell their own embarrassing tales about the singer and the "crazy nights" of their youth. As idyllic and loving as this sounds, the chorus reminds her new love that if her family and friends become invested in their relationship, it's not just her that's vulnerable to heartbreak should the relationship fail — other people's hearts could be broken.
This tender sentiment is summed up in the chorus, "Oh, if we break up, I'll be fine/ But you'll be breaking more hearts than mine." It's unsurprising that Andress as well as her fans have been moved by this message.
Ingred Andress Initially didn't want to be as vulnerable as More Hearts than Mine Demands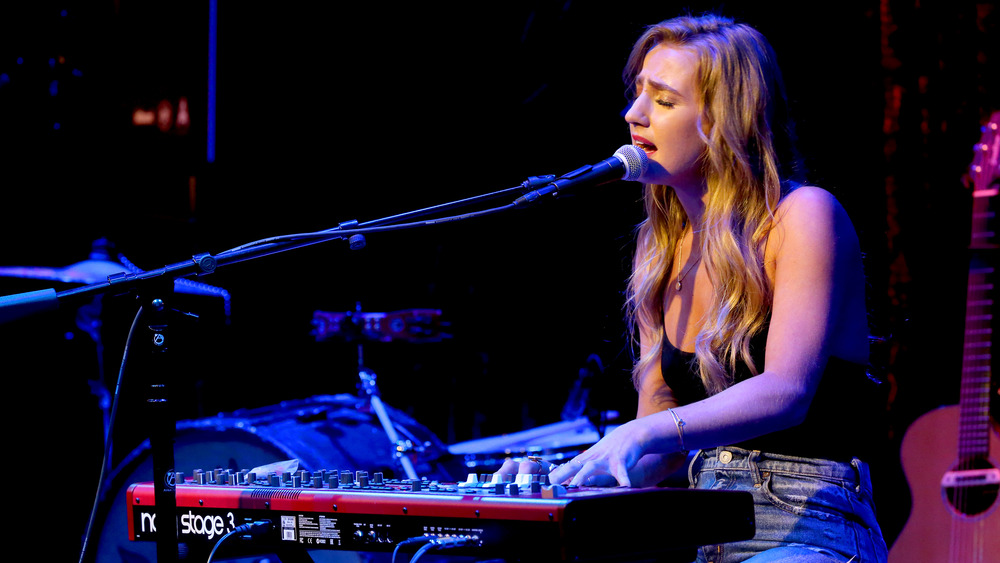 Terry Wyatt/Getty Images
But the vulnerability that makes the song so powerful almost wasn't there. Per The Boot, when Ingrid Andress was working on the song with her co-writers Derrick Southerland and Sam Ellis, she almost chickened out on making her the vulnerable one. Initially, Andress advocated to reverse the perspective on the song — having it be about a woman who doesn't want to visit her boyfriend's hometown for fear of breaking more hearts than his. Thankfully, according to The Boot, Sutherland and Ellis wouldn't let her cast herself as the heartbreaker for this one saying, "Can't you be vulnerable for two seconds?" The answer is, of course, that yes, she can. But that doesn't mean she's not a heartbreaker in real life.
In an interview for Genius with Apple Music, Andress spoke about real experiences of bringing men home to meet her family and how long- lived that investment can be. "There was this one guy I brought home from college and to this day, he is my family's favorite and they will always ask about him, even though I broke his heart and he hates me and he'll never talk to me again," Andress said. "But my family's still like, 'What is he up to these days?' I'm like, 'Ten years ago. He blocked me on all forms of communication so. But thank you, for reminding me over and over again.'"