Here's What Thomas Rhett's Be A Light Really Means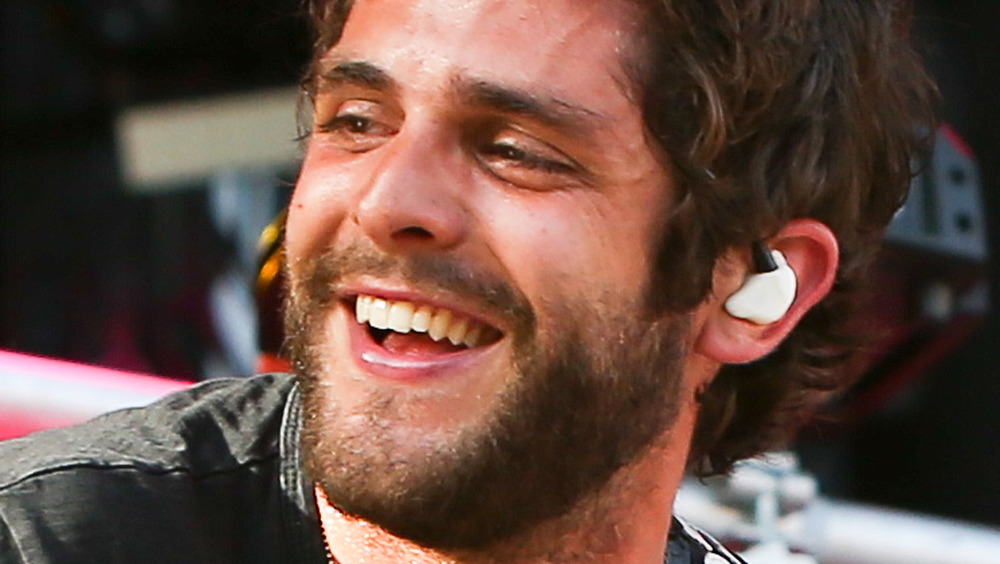 Shutterstock
When the 2021 Academy of Country Music Awards airs April 18, multiple nominee Thomas Rhett has a good chance of walking away with at least one award, thanks in part to his superstar collaboration "Be a Light" (via Gold Derby). According to the ACM website, the song is nominated for Music Event of the Year for bringing together some of country music's biggest stars for the uplifting anthem about being a force for good in the world in times of darkness and despair. Rhett is accompanied on lyrics by singers Keith Urban, Reba McEntire, Hillary Scott, and Chris Tomlin.
Rhett wrote the song in 2019, and he told CMT it seemed fitting to release it in 2020 during the COVID-19 pandemic. "I wrote 'Be a Light' last year as a way to process negativity and sadness I was seeing in the world," he said, adding, "The voices who join me on this track are some of the brightest lights I know. I hope this song serves as a reminder that we are all in this together."
Proceeds from Be a Light benefit the COVID-19 Relief Fund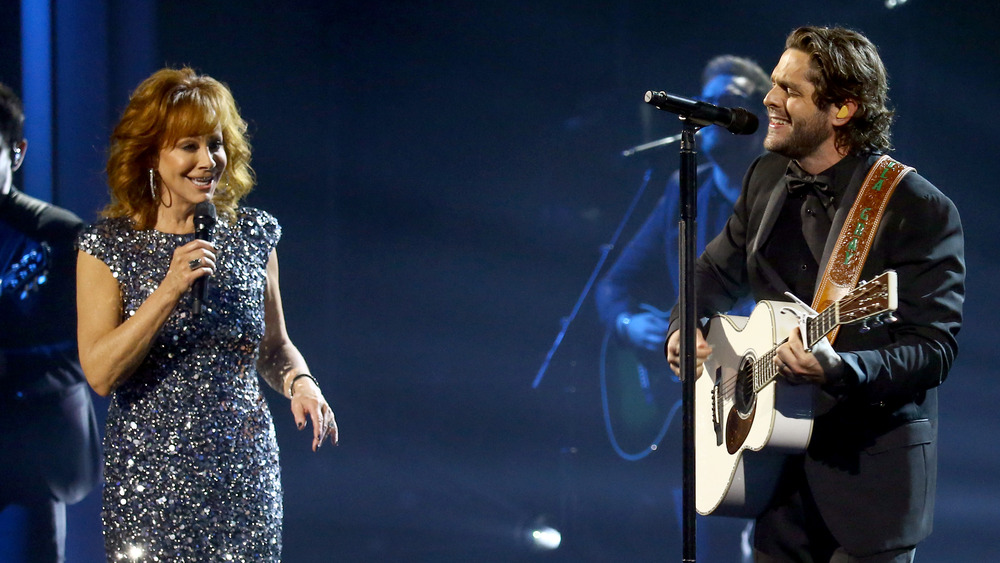 Terry Wyatt/Getty Images
"Be a Light" brings together some of country music's biggest superstars, and proceeds from the single's release go to the MusicCares COVID-19 Relief Fund, which assists workers in the music industry affected by the coronavirus (COVID-19) and the cancellation of music events. Thomas Rhett told Hawaii's KGU he was inspired to write the song based on the negativity he saw on social media. "I think at this point in time, I was like, man instead of like addressing the meanness and the negativity, why don't we just address for people just to be kind," he said.
The song's lyrics are emotional and uplifting, encouraging listeners: "In a world full of hate / be a light / When you do somebody wrong / make it right." According to Billboard, the song first hit the top 10 on Billboard's Hot Country Songs chart on Sept. 12, 2020, helping guest singer Reba McEntire make history in the process. The song marked her 60th Hot Country Songs top 10, the most among female singers.
With each of the song's singers announced to perform during the ACM Awards on Sunday, April 18 (per Outsider), it's likely viewers can expect a group performance of "Be a Light" during the ceremony.