The Truth About Nikki Haley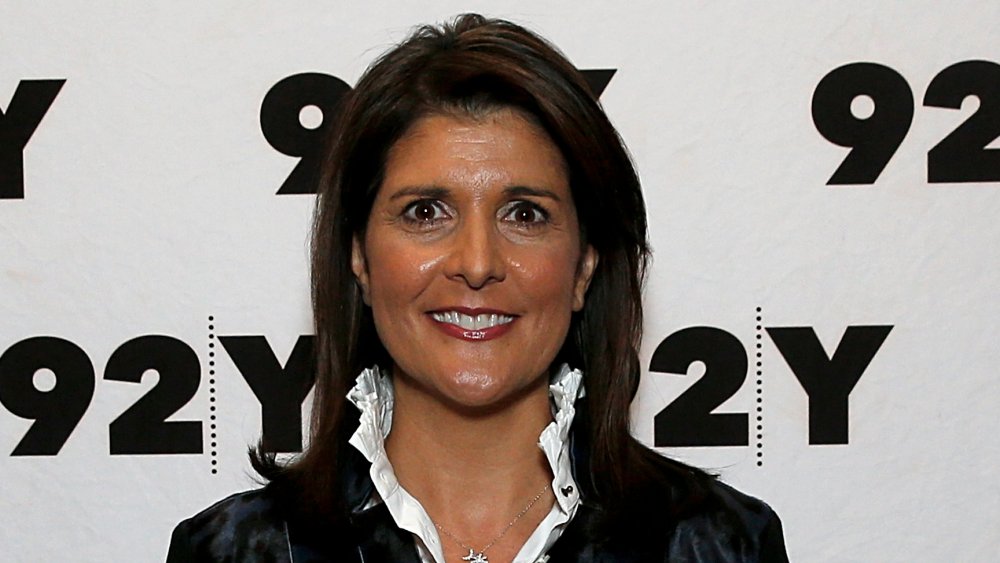 Dominik Bindl/Getty Images
Whether or not you agree with her politics, there's no doubting Nikki Haley is incredibly successful at her job. As Cosmopolitan notes, she was the first woman of color to earn a senior position in President Trump's cabinet, which is no mean feat considering she was openly critical of him during the campaign run, even supporting Marco Rubio over Trump's candidacy.
One of her secrets to success? The former US ambassador to the United Nations noted in a speech in 2016 that you don't have to be the loudest voice in the room to be heard. "Often, the best thing we can do is turn down the volume," Haley said at the time (via The New York Times). She's certainly made a habit of proving her worth without resorting to pointless name-calling or other dirty tactics. In fact, the former governor of South Carolina may even be considering a presidential run in the future.
Nikki Haley emerged from the Trump White House unscathed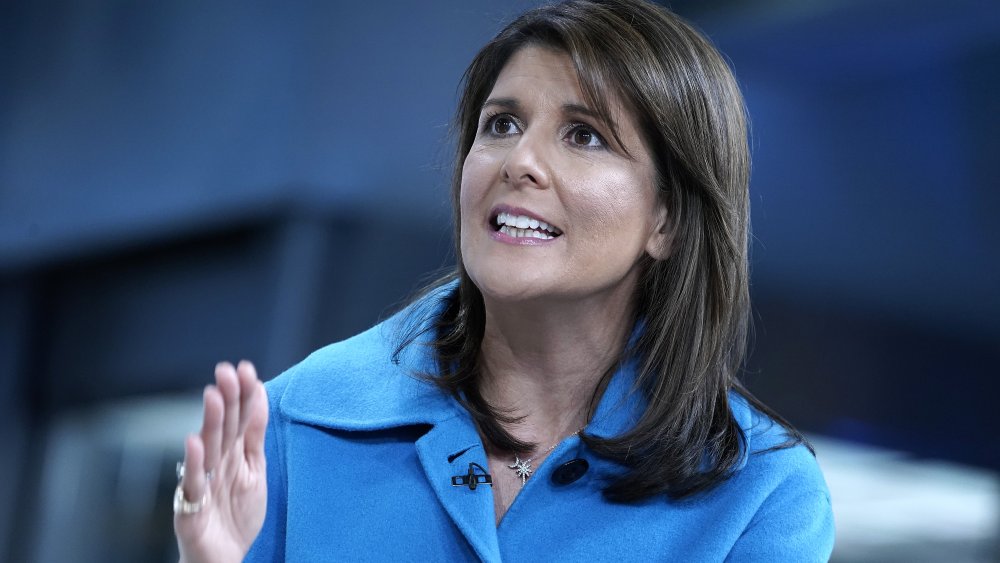 John Lamparski/Getty Images
Unlike countless other colleagues, Haley didn't leave the Trump White House on bad terms. As The Guardian notes, since vacating her position, the savvy politician has become a national leader within the Republican party, fundraising for congressional candidates, setting up a non-profit, writing editorials on foreign policy, and retaining a close group of advisors to continue to steer her on the right path. 

Haley intends to campaign aggressively for Trump's re-election and has agreed with him publicly on many topics. Where several other aides to the president have taken a step back from public life after leaving his administration, Haley has transitioned into her new role, while staying involved in the most pressing issues for Republicans. "When she left the administration she told the president that she wanted to stay engaged and promote good public policy," advised Tim Chapman, the executive director of Haley's non-profit group.
It seems nothing can stop Nikki Haley's political rise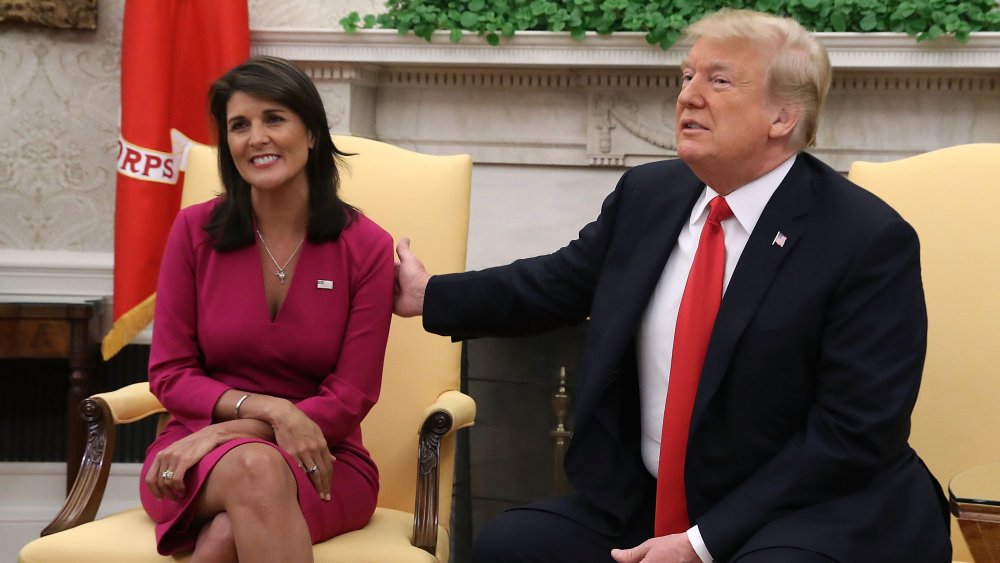 Mark Wilson/Getty Images
Haley's parents were the first Indian immigrants in their small town of Bamberg, S.C. (via The New York Times). After studying accounting in college, Haley worked as chief financial officer of her parents' small clothing business, turning it into a multi-million dollar earner in the process. She didn't enter politics until 2004, making Haley's incredible rise even more impressive, nabbing her first gubernatorial term in 2010. She was the youngest governor in the country at 43.
Surprisingly, it was staunch Democrat Hillary Clinton who inspired Haley to get into politics. Haley told Vogue, "She said there will be all of these reasons that people tell you you can't do it. She said that there's only one reason for you to do it, and it's because you know it's the right thing." Although they differ on policy, Haley can relate to Clinton's battle to be taken seriously as a woman in politics. When she first ran for a seat in the House of Representatives, her opponent circulated fliers comparing himself, as a "white/male/Christian/business owner" unfavorably to her as an "Indian/female/Buddhist/housekeeper."