How Nikki Haley Just Flip-Flopped On President Trump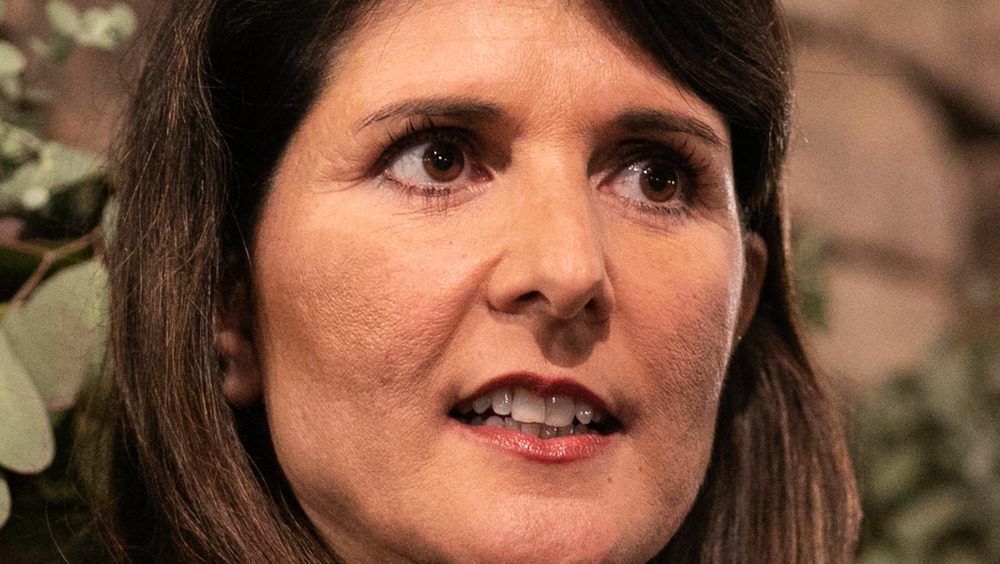 Jessica Mcgowan/Getty Images
Nikki Haley was former President Donald Trump's Ambassador to the United Nations from 2017 to 2018. She's spent most of her time since leaving the office praising the former president. In 2020, she spoke at the Republican National Convention and celebrated Trump, noting her belief that "Joe Biden and the Democrats are still blaming America first. Donald Trump has always put America first. A Biden-Harris administration would be much, much worse" (via YouTube).
She also added that she approved of how Trump approached the United Nations. "Now, the UN is not for the faint of heart. It is a place where dictators, murderers and thieves denounce America... and then put their hands out and demand that we pay their bills. Well, President Trump put an end to all that. With his leadership, we did what Barack Obama and Joe Biden refused to do. We stood up for America... and we stood against our enemies."
Now it seems that Haley has had a change of heart and has turned her back on the twice-impeached former president. Or has she?
Nikki Haley has mixed feelings about Donald Trump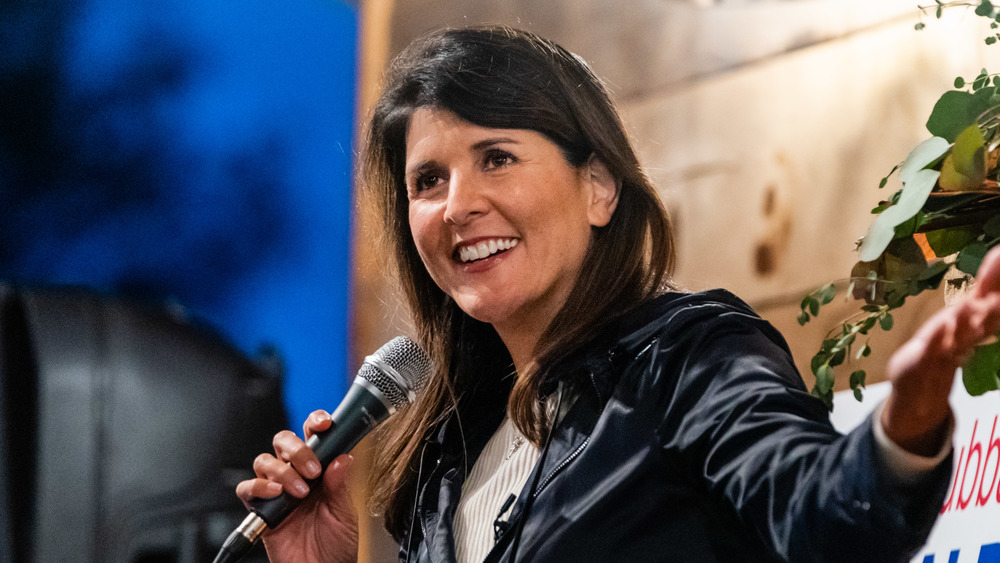 Bloomberg/Getty Images
From accolades to accusations, something seems to have shifted in terms of Nikki Haley's relationship with former President Trump in the last few months. In a recent profile of Haley, Politico notes that the former ambassador called Trump at the end of 2020, saying, "I want to make sure you're okay. You're my president, but you're also my friend."
In the same profile, however, Haley revealed that she's turned on Trump since the January 6 attack on the U.S. Capitol. She asserted her belief that, "He's not going to run for federal office again. I don't think he's going to be in the picture. I don't think he can. He's fallen so far." She went on to say ,"We need to acknowledge he let us down. He went down a path he shouldn't have, and we shouldn't have followed him, and we shouldn't have listened to him. And we can't let that ever happen again." 
Got whiplash yet? Hold on, because she's changed her tune, yet again! After his CPAC speech on February 28, Haley took to Twitter to show the former president her support. Addressing Trump as "President," a direct dig at President Biden and his administration, she shared, "Strong speech by President Trump about the winning policies of his administration and what the party needs to unite behind moving forward. The liberal media wants a GOP civil war. Not gonna happen."
It sure seems like Haley doesn't know what side of the political stage she actually stands on, or maybe she's just keeping all her options open.