Why Princess Anne Might Not Look The Same As The Other Royal Women At Prince Philip's Funeral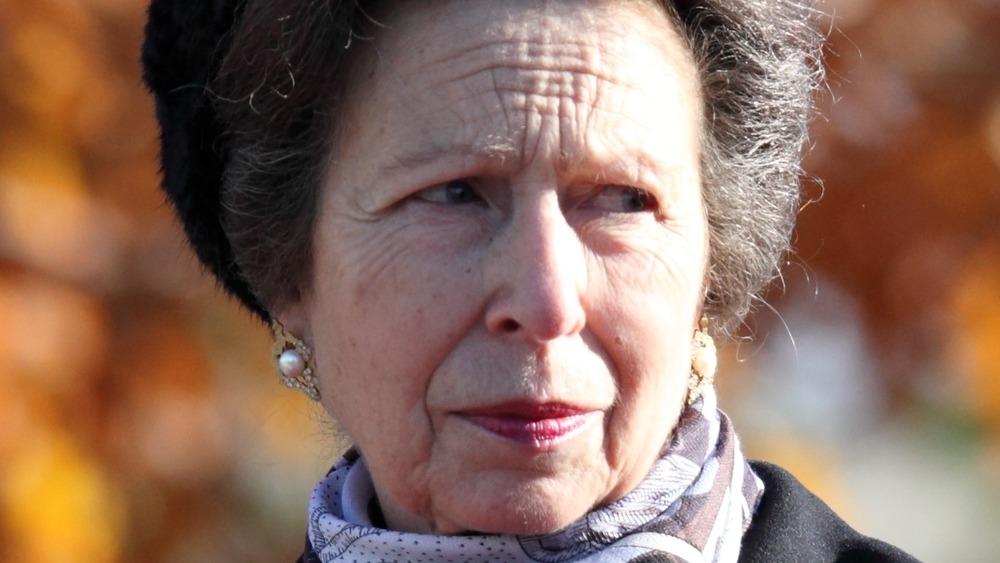 Shutterstock
The royal family lost its most long-lived serving member, Prince Philip, two months shy of turning 100 years old. The Greek-born royal was Queen Elizabeth II's husband and father of their four children: Prince Charles, Princess Anne, Prince Andrew, and Prince Edward. Prince Philip, whose official title was Duke of Edinburgh, was recognized for his charity work in the realms of technological innovation, youth development, and environmental conservation (via The Independent). 
"My father has been my teacher, my supporter and my critic, but mostly it is his example of a life well lived and service freely given that I most wanted to emulate," reads a statement by The Princess Royal, Anne, posted on the royal family's official Instagram account. "We will miss him but he leaves a legacy which can inspire us all." According to the BBC, his funeral is scheduled for April 17th at St. George's Chapel and will have a reduced number of attendees because of coronavirus-related restrictions. While the guest list isn't public, it's presumed that Princess Anne will stand out due to her special attire, different from other female attendees.
Princess Anne will pay tribute to her father with military attire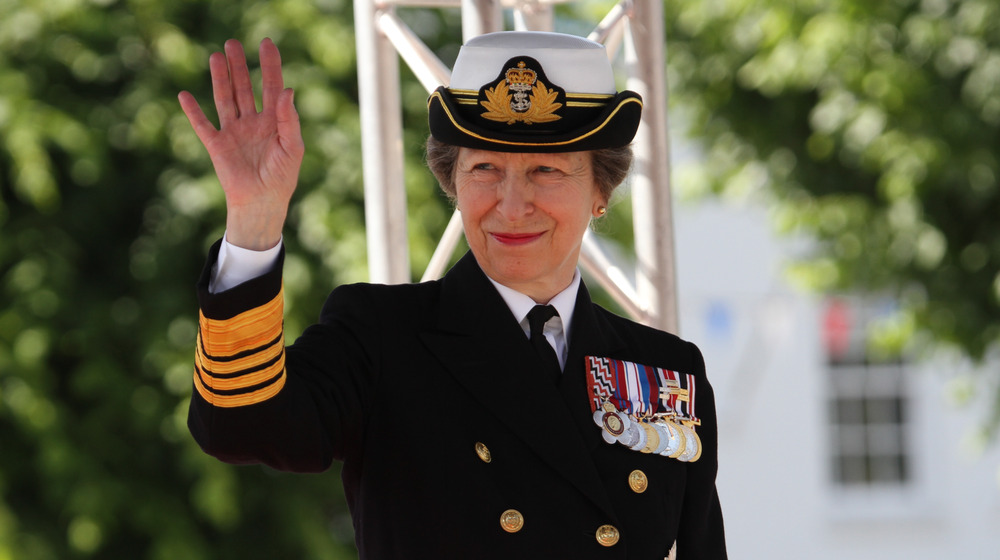 Shutterstock
Royal funerals and mourning periods dictate many protocols, from the activities royals can perform to the clothes they can wear. As a sign of mourning, the royal family will be wearing all black attire for the next two weeks, while they will also wear mourning armbands with their military uniforms (via DW). According to Hello! Magazine, Princess Anne is expected to wear a military uniform to the function, which has been a tradition since the 19th century. 
While she hasn't served in the army, she currently holds the role of general and air chief marshal because all senior royals are due an honorary military title (via BBC). This wouldn't be the first time that Princess Anne is wearing military attire for a funeral. Back in 2002, when Queen Elizabeth II's mother died, the Princess Royal became the first female royal to wear full military attire in public since 1588, per Slate.