Here's How Much Elle King Is Really Worth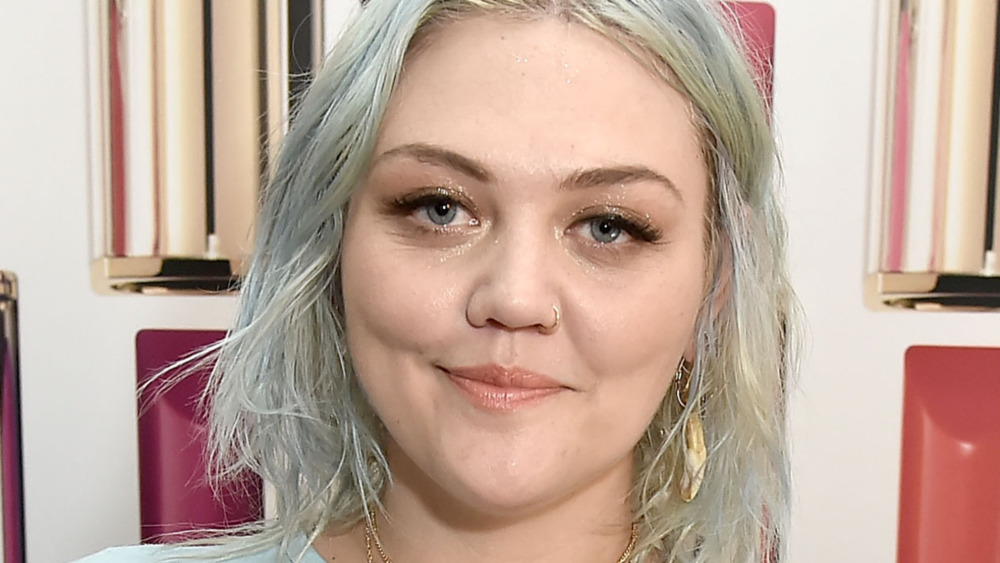 David Crotty/Getty Images
Singer-songwriter Elle King burst onto the scene back in 2015 with her ubiquitous single "Ex's and Oh's." As Billboard notes, the track stormed the charts, making King only the second woman in 20 years, following New Zealand native Lorde, to top the Alternative Songs chart, not to mention the only woman to hit no. 1 on the Hot Rock Songs list in 2015. Debut album Love Stuff enjoyed a similarly stratospheric trajectory, catapulting the raspy-voiced newcomer to the A-list. 
Self-confessed wild child King has some surprisingly famous parents. Her father is actor and comedian Rob Schneider, while her mother, who was briefly married to him, is model London King. She admitted to being kicked out of school, noting the place was full of "rich kids being bad." As King explained, "When you grow up in New York with famous parents, you kind of end up running into other kids with famous parents." Since then, however, she's assuredly made her own way. 
Elle King is sitting on a considerable fortune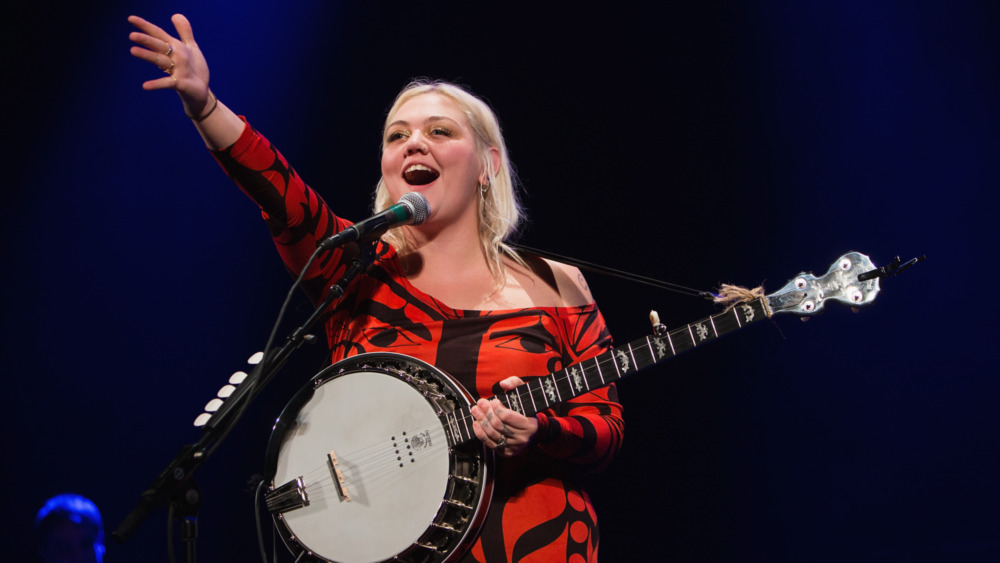 Mat Hayward/Getty Images
Elle King knew she was destined for stardom, telling Global News about playing shows in bars before she was even of age. King explained, "I was too big for my britches and wanted to feel like I was growing. I didn't feel a connection with the kids at school. I was very different and I didn't care to deal with them. I just wanted to do my thang." The self-confessed workaholic learned how to hustle from her father, admitting to People, "This business is hard. It's hard to find any balance in it. My dad just put everything into him — his success and trying to be successful. And I'm a lot like that. So my work, work has always come first. But my family life is where I want it to be." 
Although she's not one to flash the cash, following her devastating breakup from ex-husband Andrew Ferguson, King bought three pianos to help ease the pain, as Rolling Stone notes. She also covered her walls in blue and pink shag carpeting, which likely didn't come cheap (though it might have looked it). As Variety reported at the time, in 2020, King sold her four-bedroom Hollywood Hills mansion for $1.8 million, after purchasing it for $1.72 million in 2018. Elle King moved to New Mexico in search of a simpler lifestyle, which she shouldn't have too much trouble finding, considering Celebrity Net Worth estimates she's sitting on a $4 million personal fortune.