Inside Charles Kelley's Marriage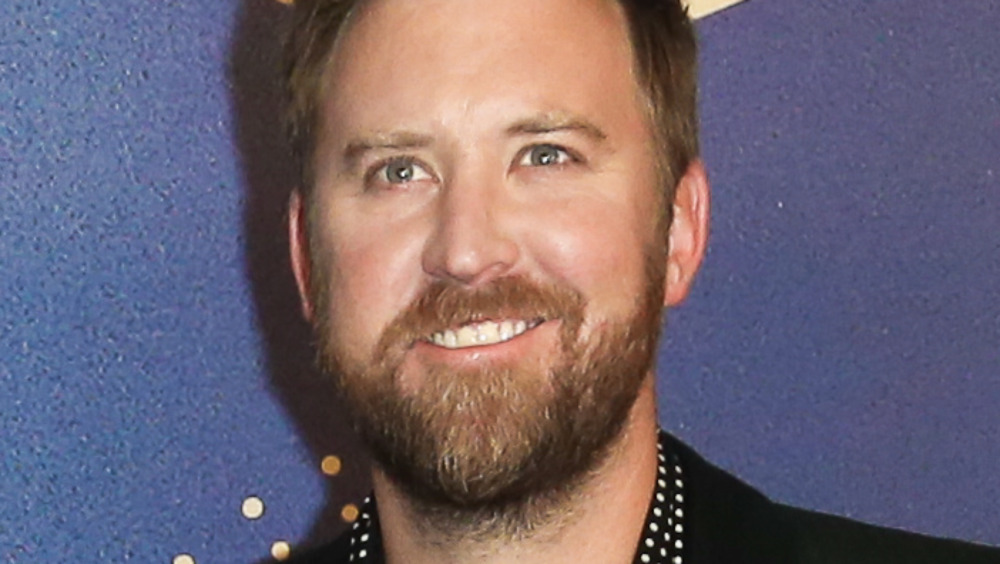 Shutterstock
Charles Kelley is best known for being part of the country trio Lady A, which over the past decade has won several Grammy Awards and released the highest-certified song by a country group, the nine-time platinum hit "Need You Now" (via ladyamusic.com). According to Red Light Management, he also pursued a solo career, after putting out a debut solo album titled The Driver.
How did Kelley meet his wife, then Cassie McConnell, and what are all of the details of their romantic, movie-like love story? According to Kelley, when discussing first meeting his wife, it was love at first sight. "I'm not gonna say it was like a movie, but it was like a movie," he told Country Now. Hillary Scott, who is also in Lady A, wanted to set Kelley up with McConnell, as McConnell's sister was dating Lady A's keyboard player. Therefore, a group of them went out to dinner together, including this future couple. "She's the prettiest girl that had ever paid me any attention," Kelley said of McConnell. "It was one of those things where we just started all as a big group going bar-hopping, and we never left each other's side."
The next day, Charles Kelley called her and asked her out on an official date. He proposed in December 2008, and they tied the knot on July 6, 2009.
It was love at first sight for Charles Kelley
Charles Kelley and wife Cassie had a big and exciting moment in 2015, when they found out they were expecting their first child after two years of fertility issues. Per The Boot, back in 2015, Cassie talked about their exciting news, but also how she appreciated having time with just her husband for several years. "I'm grateful for the adventures that we've been on, the places we've visited, the lazy days we've lounged away on the couch together," she said, citing the bond they built as a couple before becoming parents. Their son, Ward Charles Kelley, was born on Feb. 11, 2016.
Ever since expanding from a couple to a family of three, it seems Charles Kelley and his wife have only grown closer. She gushed to The Boot, "His love, support, passion for our marriage and our future children has never, EVER waivered, even when the frustration seemed insurmountable. I am so lucky to have a best friend and partner in life like him, and our child couldn't have scored a better dad!"