Here's Where You Can Buy Dolly Parton's Ice Cream Collab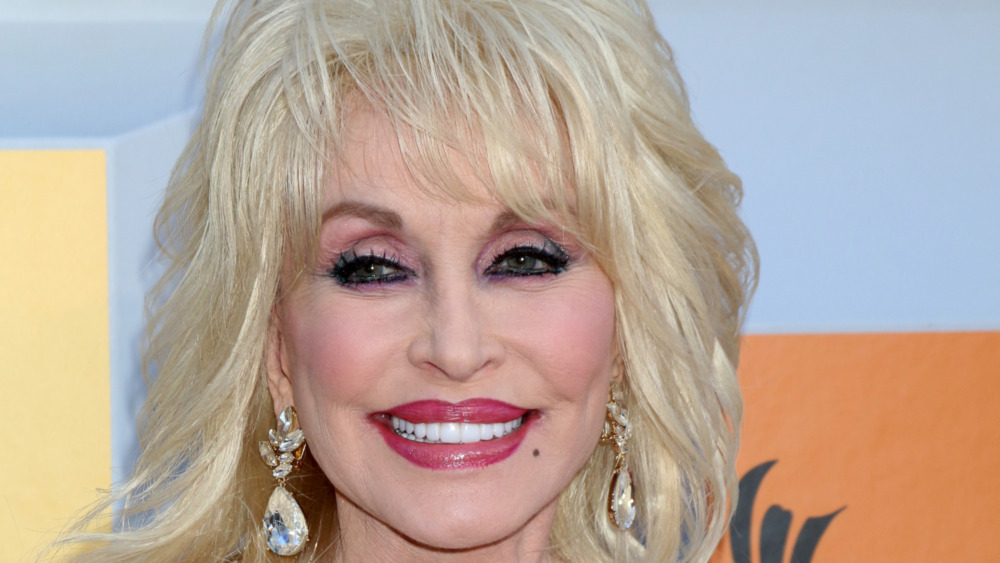 Shutterstock
Country Icon Dolly Parton has remained a topic of conversation since she first debuted her hit album Hello, I'm Dolly in 1967. 
Over the decades, Parton has released classics such as "Jolene", "9 To 5" and "I Will Always Love You". In addition to topping the music charts, Parton has made over 500 television appearances and even has her own theme park, appropriately dubbed Dollywood. Parton's newest business venture is a collaboration with popular ice cream retailer Jeni's Splendid Ice Cream.
The duo teamed up to create a "Strawberry Pretzel Pie" flavored pint that is made of cream cheese ice cream, pretzel streusel, and strawberry sauce. Jeni's website describes the flavor as, "Sweet and salty, with timeless appeal, deep American roots, and makes you feel darn good. It's a throwback to the triple-decker pie from the potlucks of our youths." The sales from the collaboration benefit Parton's Imagination Library, which is a program that gifts books to children from birth to age five. Strawberry Pretzel Pie went on sale on April 8 and is available for purchase both online and at Jeni's locations.
Dolly Parton's Strawberry Pretzel Pie is available right now
Initially, Jeni's Splendid Ice Creams only made 10,000 units of the Dolly Parton ice cream, as mentioned on their official Twitter. Most of the pints were sold online and the remainder was split across their shop locations. When the ice cream went live on the website, its high demand caused the entire Jeni's website to crash. 
On their Instagram, the company explained that their website experienced 50 times more users than it typically does, which most likely caused the crash. The demand was equally seen offline as many hopeful customers waited in long lines to get the exclusive flavor.
Since Jeni's was only able to sell about 5,000 pints of ice cream on April 8, the remainder of its inventory will be sold exclusively online until April 15. According to their Instagram, once the remaining inventory is gone, the company will begin offering pre-orders for a second batch of Strawberry Pretzel Pie that will begin shipping in August.
If you feel a little desperate to try and don't want to wait, you could also buy a pint of eBay from an intial launch date purchaser, for $1,000 – yes, that's happening. The prices are quite steep and so far re-sellers haven't been able to unload their product but if you're interested you can always make an offer on one of the listings.