The Home Design Trends That Chip And Joanna Gaines Aren't Using Anymore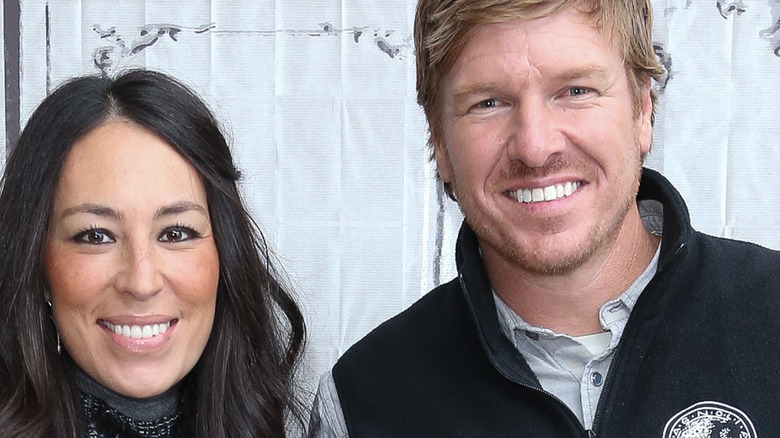 Rob Kim/Getty Images
Chip and Joanna Gaines have become synonymous with reality TV home renovation. The Texas-based couple started their journey in home decoration with their Little Shop on Bosque, the original home to Magnolia Market. After closing the store to raise their kids, the Gaineses dove into the business of home remodeling and struck a deal with HGTV for a reality TV show called Fixer Upper. After six years with HGTV, the couple parted ways to develop personal projects, including their own TV network, Magnolia Network, in partnership with Discovery (via Deadline). 
Their time as iconic figures for HGTV was really challenging for Chip, who opened up about fame in a recent interview with Oprah. "Really what happened — and was the truth for Jo and I — was it was no big deal for her, but for me to become famous, I lost a part of myself that was really ... it was sad," he said (via People).
Most recently, they bought the former office building of the Waco Tribune-Herald to install the new headquarters of Magnolia, per KRON4. Throughout their years in home design, the two have become trend-setters — and trend-destroyers — for their thousands of followers looking to them for home renovation inspiration. So, what are the design trends Chip and Joanna aren't using anymore?
No more farmhouse style for Joanna Gaines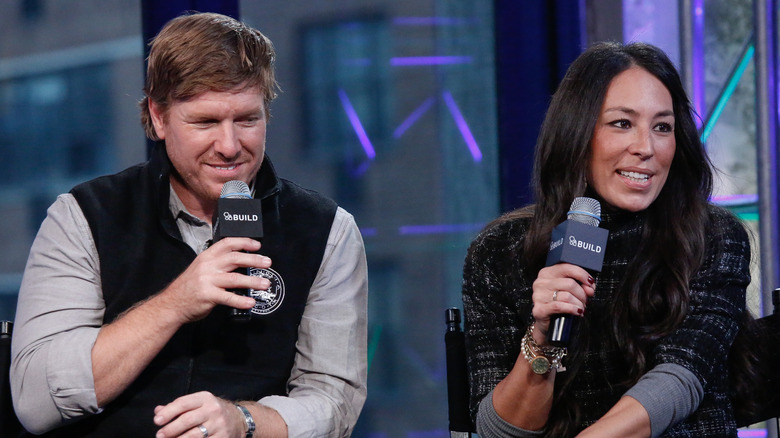 Rob Kim/Getty Images
As part of the first shows offered by Magnolia Network (available on discovery+), Chip and Joanna will star in Fixer Upper: Welcome Home. In one of the show clips, Joanna does a home tour of her recently renovated farmhouse. She showed her green kitchen cabinets, going against the previous year's trend of neutral colors (via YouTube). Indeed, deep green is one of the trending colors of 2021 for kitchen cabinets, alongside blue, pink blush and black (via MyDomaine). 
The new version of Fixer Upper comes with new design choices that deviate from the original style that made the couple famous. The most shocking one: leaving behind the modern farmhouse style. Wooden floors, neutral paint, and farmhouse-inspired accessories were a staple in all the Fixer Upper episodes, but eventually the public grew tired of this vibe — because it was everywhere. However, in the first episode of Fixer Upper: Welcome Home, Joanna seems more open to industrial-looking elements and materials, which give a more modern look that aligns better with current design trends (via Apartment Therapy).