Here's How Kevin Kreider Really Met His Bling Empire Costars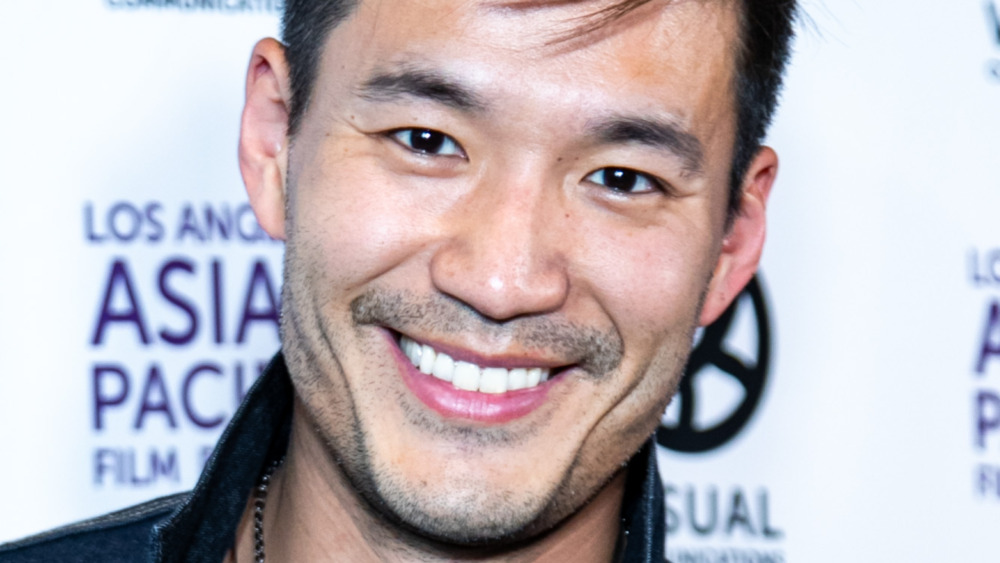 John Wolfsohn/Getty Images
Netflix's Bling Empire was the irresistible guilty pleasure that dropped right when everybody was losing their minds in the midst of COVID-19-mandated quarantine. It was the perfect salve, a reason to stay glued to your couch rather than risk facing another day of having nothing to do and nowhere to go. The show combined the very best elements of Selling Sunset and Vanderpump Rules and was loaded with interpersonal drama, fights, and beautiful things we could never dream of affording. 
The biggest pull of Bling Empire, however, was its cast of lovable, and often lovably nuts, Asian-American stars. The standout was Kevin Kreider, an audience insert who provided the kind of "aw shucks" commentary to the glamour and excess on show that had those of us at home salivating too. The model and motivational speaker also defended the show against accusations the drama was faked (via E! News). But how did this sweet Pennsylvania man end up kicking it with this lot?
Kevin Kreider was discovered by the Bling Empire gang
Funnily enough, none other than Kelly Mi Li — who endured a dodgy onscreen romance with Andrew Gray on the hit show (the two have since parted ways) — discovered Kreider on social media. As he explained to Entertainment Weekly, Kreider had "been doing videos about Asian masculinity and my life as a model." Li sent him a message, suggesting they meet in person if he was ever in L.A., and, as he shared wit the publication, "I was like, 'I'm moving to L.A. actually at the end of the month!' Then, when I moved there, I met her right away." She subsequently introduced Kreider to his now BFF, Kane Lim, whom the model initially wasn't sure he'd find common ground with due to his extravagant shoes. 
Thankfully, the two ended up clicking right away, and when Bling Empire came calling, Kreider's new buddies encouraged him to take part with them. As the reality star admitted to Bustle, he protested, "But I'm not rich!" With their encouragement, Kreider found the confidence to do the series, and the show has changed his life. Of course, it also enamored him to millions of fans worldwide thanks to his sweet, outsized reactions to the various displays of wealth on display. 
"I feel like they accept me," Kreider said of his friend group. Likewise, he told EW that the show is "really about identity and finding your place in the world." The reality star opined, "I think that's very relatable, not just with Asians, but anybody."