Jax Taylor Just Shared Exciting Family News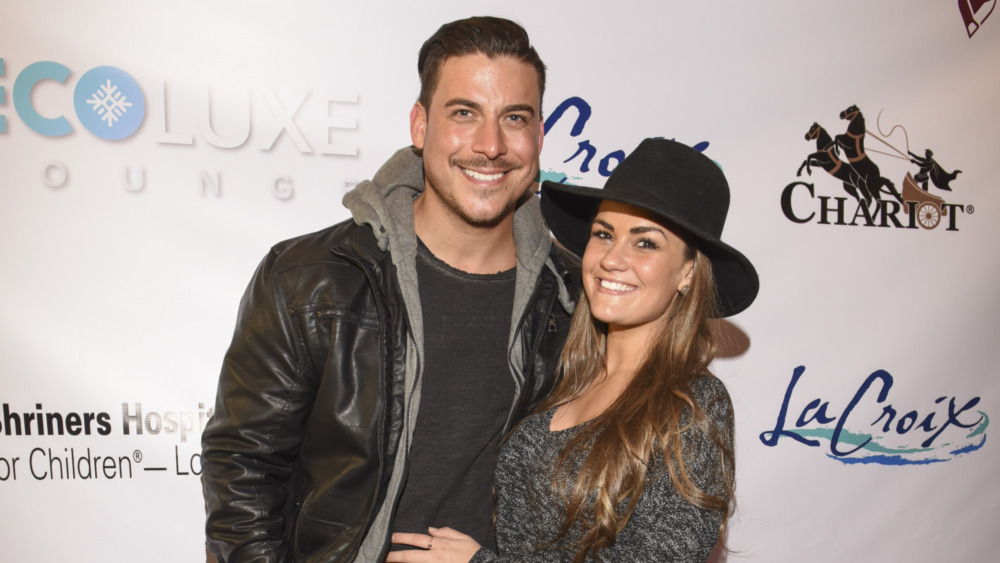 Vivien Killilea/Getty Images
After years of watching Jax Taylor break hearts and skirt morality on Vanderpump Rules, fans have learned that he just became a father. The reality star welcomed a son with his wife, Brittany Cartwright, on April 12 in Los Angeles, People reports. The 32-year-old new mom took to Instagram to share the news, writing, "Yesterday, April 12th at 1:51pm, our lives changed forever in the absolute best way possible. Our beautiful son Cruz Michael Cauchi was born and we have never been more in love."
The photo shows both Taylor and Cartwright embracing their newborn son who dons a white onesie with his back to the camera. She finished her caption with, "He is the most precious gift and I am so blessed to be his Mommy. We are soooooo so happy, he is a dream come true!! Both Mommy & Baby are doing great!"
Taylor, 42, shared his thoughts on social media as well with the same photo. "I've never in my life thought it was going to be like this," he wrote. "It's 10000 times better. Dad mode just kicks in. I don't think I have ever been as happy as I am right now, everything else in life seems so insignificant now."
"I am crying just writing this message. I have the most beautiful son a man could ask for, he's an absolute blessing from god," the former model added.
Brittany Cartwright was in labor for 27 hours
While their photos together may have looked rosy and relaxed, Cartwright revealed that she went through a 27-hour labor. The new mom spoke with E! News and shared details about her delivery, explaining, "I was in labor for 26, 27 hours! It was one of the hardest things I have ever done, but it was definitely the most beautiful and rewarding thing. It was all so amazing and now having him in my arms I couldn't imagine life without him!"
Her husband, whom she wed in June of 2019, was by her side the whole time. "He was amazing during labor, supporting and encouraging me the entire time," she gushed. "I got to watch the birth through a mirror. It was so amazing and motivating to see."
As for the name, the two had girls' names picked out prior to their gender reveal. Eventually, the couple settled on Cruz for their son. "Cruz means 'cross,' and coming from a religious family I thought that was amazing. I also, of course, think it's super cute and goes with Cauchi so perfectly," Cartwright said. 
Last year, Taylor shared that he and his wife were exiting Bravo's Vanderpump Rules and would focus on growing their family, People reports. Fans speculated over the reason for their departure and the new father recently revealed that his exit came as a "huge relief." He said on the Daddy Issues podcast that being on the show "didn't make sense anymore" and that he had been "battling [the producers] the last two years [because] I didn't want to shoot things," according to Screen Rant.