The Unexpected Career Vanderpump Rules' Jax Taylor Nearly Pursued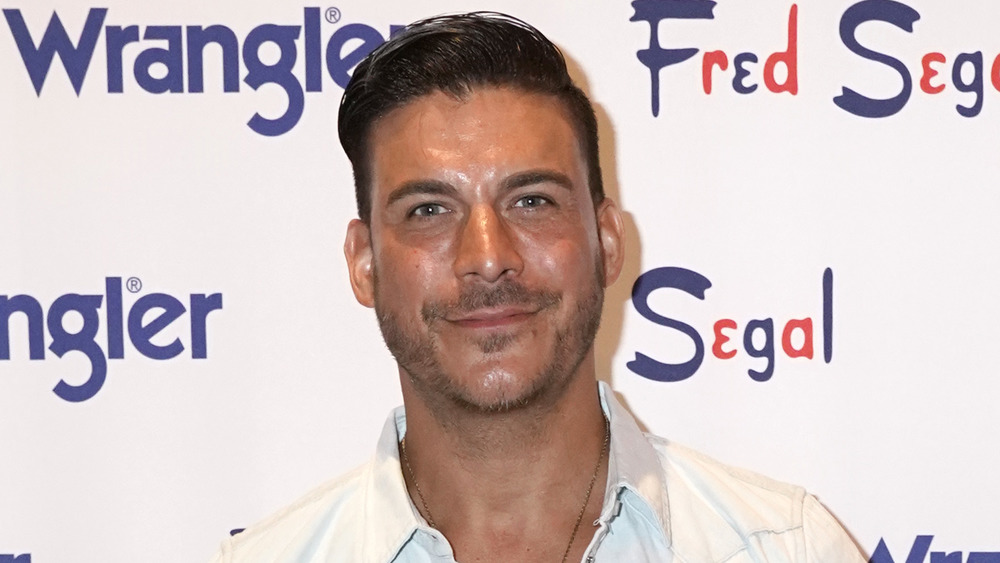 Erik Voake/Getty Images
Jax Taylor was practically made to be a reality TV star. Or, more accurately, a reality TV villain. The longtime SUR bartender made a name for himself on Bravo's Vanderpump Rules as a serial liar, cheater, and thief, among other things. Even after getting married to the sweet-natured Brittany Cartwright, Taylor didn't exactly mend his controversial ways. During Season 8, for example, boss Lisa Vanderpump was enraged when Taylor referred to Vanderpump Rules as "his" show, as opposed to hers.
In December 2020, Taylor announced on Instagram that he and his wife were leaving Vanderpump Rules, writing in part that his eight years on the show "have been some of the most challenging, rewarding and fulfilling years of [his] life." Shortly after, a source cited by E! claimed that Taylor and Cartwright were pitching "their own show based on their new phase of life becoming parents."
While we wait to hear updates on this project, fans may remember that there was a time, early on, when Taylor was working extensively as a model and actor. By 2018, the bartender was planning to relocate to Florida to do social media for a local hockey team, or so he claimed. Knowing him as long as they have, Taylor's friends found it a bit hard to believe, particularly when the job never materialized. But according to Taylor himself, there was yet another career he might have ended up pursuing if Bravo hadn't come calling when they did.
Jax Taylor planned to pursue a more virtuous career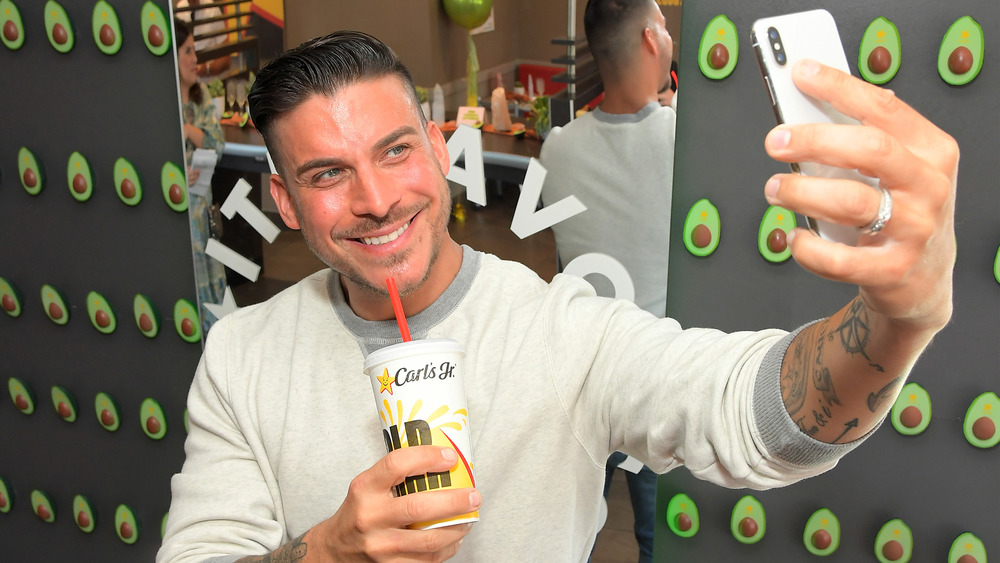 Charley Gallay/Getty Images
During an uncensored special all the way back in Season 1 of Vanderpump Rules, Jax Taylor revealed that he was planning to become a firefighter. "If it wasn't for, I'd have to say Stassi [Schroeder] and Lisa Vanderpump, I'd be in Florida right now fighting fires," he said with a laugh during the special (via Bravo). But let's back up a bit.
Before moving to Hollywood to make his name, Taylor "joined the Navy because he had nothing else," Complex reports. He trained at a Virginian base and was ultimately stationed in Kosovo. After serving for three years, Taylor returned home to Michigan, was scouted in a K-Mart, traveled around the world for modeling gigs, and eventually headed to Los Angeles.
While appearing on Heather McDonald's Juicy Scoop podcast in 2019, the former Vanderpump Rules star revealed that he was at a major crossroads when the show came around. "I was living paycheck to paycheck, I'm just not happy with things," he recalled. "... Maybe I should go back to Florida and be a firefighter." Taylor took the bartending gig at Sur simply because he needed the money. He still wasn't sold, though, admitting to having just $1,000 to his name from his father, and having packed his truck up to leave just days before finally signing on to Vanderpump Rules. 
The rest is history, but if things had gone slightly differently, we might have missed out on one of the greatest reality TV stars of our generation.