Here's What Adam Levine's Tattoos Really Mean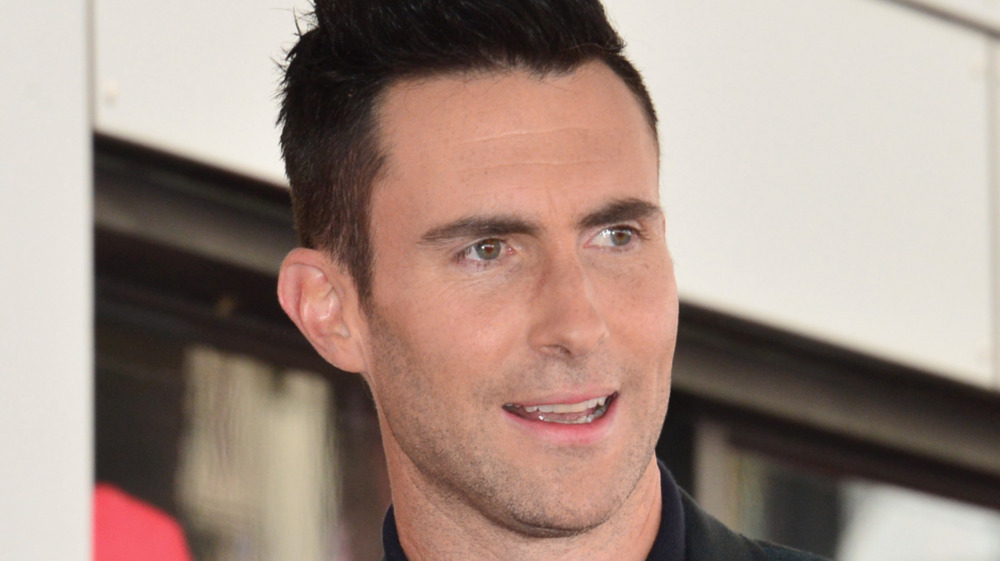 Shutterstock
Maroon 5 lead singer Adam Levine is no stranger to showing off his body. 
Take, for instance, the shirtless workout videos he shares on his Instagram account. Besides his chiseled chest and abs, the "Lost Stars" singer gives fans peeks of his body ink. The former judge of The Voice has tattoos on most of his upper body as well as his legs; you might be surprised to learn not all of them have a special meaning. Levine once told People, "I don't think that you have to necessarily ascribe meaning behind every tattoo." 
While that might be true, some of the star's tattoos – such as the word "mom" inside a heart and a portrait of a guitar – are self-explanatory. Others, such as the mermaid with angel wings holding a skull art on his back, are more mysterious. Levine shared an image of the mermaid body art on his Instagram when it was finished — it took six months to complete — but he never exactly explained the meaning behind the tattoo. All he wrote was, "Thanks @bryanrandolph for absolutely blowing my mind with this one!"
Adam Levine has at least 31 tattoos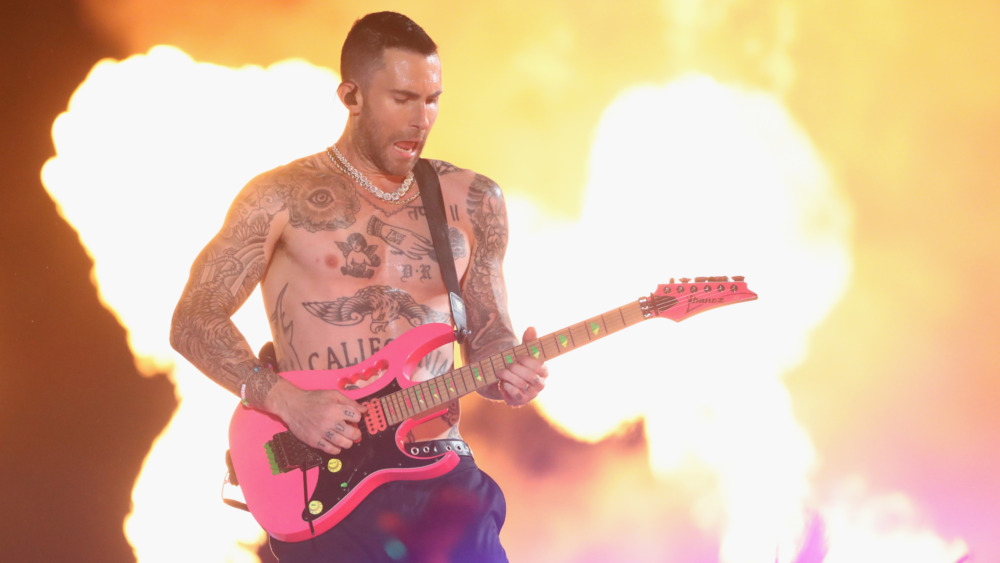 Jamie Squire/Getty Images
According to Body Art Guru, Adam Levine has at least 31 tattoos ranging from small words to large graphics inked on his body. Some of the most noticeable ones include a black beaded necklace, the phrase "true love" across his knuckles, and "California" across his toned abs. Some of the tattoos were inspired by his wife, Behati Prinsloo, including the "true love" piece and the words "you're so cool" in cursive three times on the inside of his right arm. His wife also got the same tattoo. 
The star's love of wildlife is also represented in the many animal tats he has on display. His first tattoo was the dove inked on his left arm. "I was 21," he told People. "It was five days after 9/11. I felt this needed to say something with this peaceful thing on my body." A paw print on his back shows Levine's love and devotion to animals, including his late beloved pooch, Frankie Girl. The singer also has an eagle, lion, tiger, and shark painted on his body.
As of April 2021, Levine's most recent tattoo is a portrait of ocean waves on his left leg created by tattoo artist Nathan Kostechko. He shared a video of the new tattoo to Instagram in March 2021. And while no explanation was offered, it's easy to speculate the body art symbolizes his love for his home state of California.