Adam Levine Shares His Thoughts On Singing At Blake Shelton And Gwen Stefani's Wedding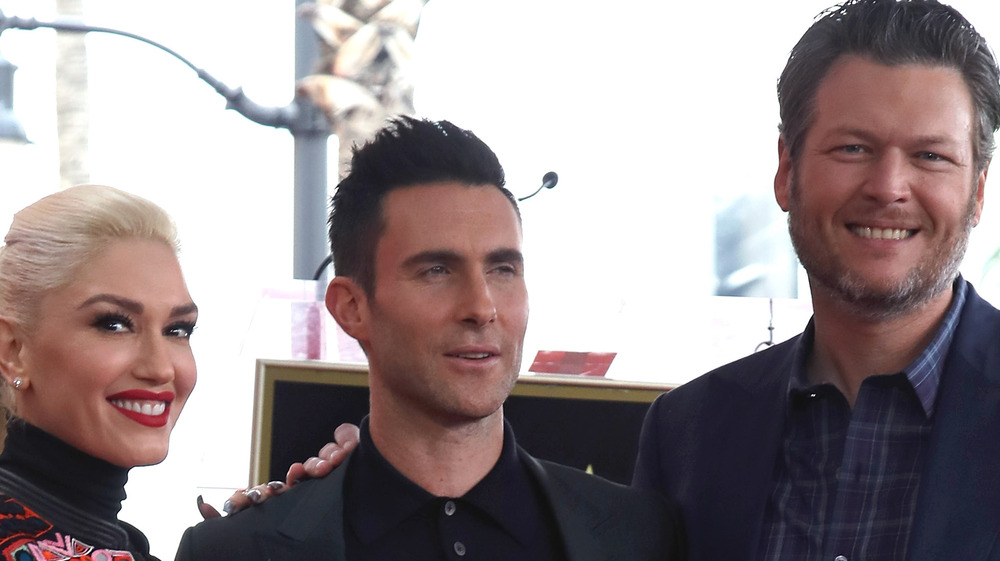 David Livingston/Getty Images
Adam Levine is speaking out about the wedding of his close friend, Blake Shelton to Gwen Stefani. Levine and Shelton became close after they were both tapped to be judges on NBC's hit singing competition series The Voice. The pair quickly established a fun rivalry between them as they battled for the best singers the show had to offer. They also developed a bromance that kept fans tuning in (via Showbiz Cheat Sheet). In the years that have passed, the two singers have made it a habit to publicly joke about their love/hate relationship. Although Levine left The Voice in 2019, he says the two are still good friends. "We keep in touch constantly. We're always keeping tabs with each other — texting or FaceTime or however we can do it," Levine said of his current relationship with Shelton, per People.
In 2020, the friends delighted fans when they co-starred in a funny Super Bowl commercial together alongside Stefani. "They asked me to do it, and it was so funny 'cause I was kinda thinking to myself, 'Are they aware that I'm not on The Voice anymore?' But the second I saw Blake it was as if no time had passed, because we talk all the time," Levine said of the commercial.
Adam Levine weighs in on performing at Blake and Gwen's wedding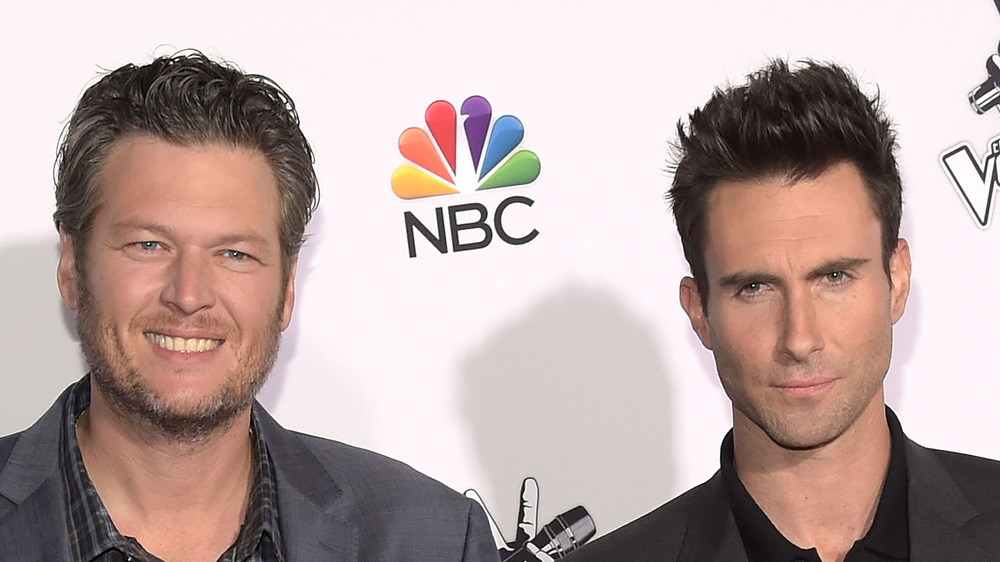 Jason Kempin/Getty Images
According to Fox News, Adam Levine recently shared his opinions about Blake Shelton and Gwen Stefani's upcoming wedding during an interview with The Morning Mash Up. The Maroon 5 singer revealed whether or not he would consider singing at the nuptials. Of course, he made some hilarious jokes about the possibility. "They can't afford me," Levine said of the idea of performing wedding singer duties at the event. He later revealed that he "would love" to sing at the wedding, saying he would "be honored" to be a part of the couple's special day. "They won't ask me though. They'll probably get like Luke Bryan or somebody," the singer added.
Shelton has also broached the idea of having his pal perform at the ceremony, revealing that Levine owes him a favor. "I've kind of decided that I've been doing this a long time now and I've got a lot of favors out there. He may not like it, but Adam Levine's gonna have to get the band together and come and play our wedding," the country music star revealed, per ET.