Why Lil Nas X Fans Don't Need To Panic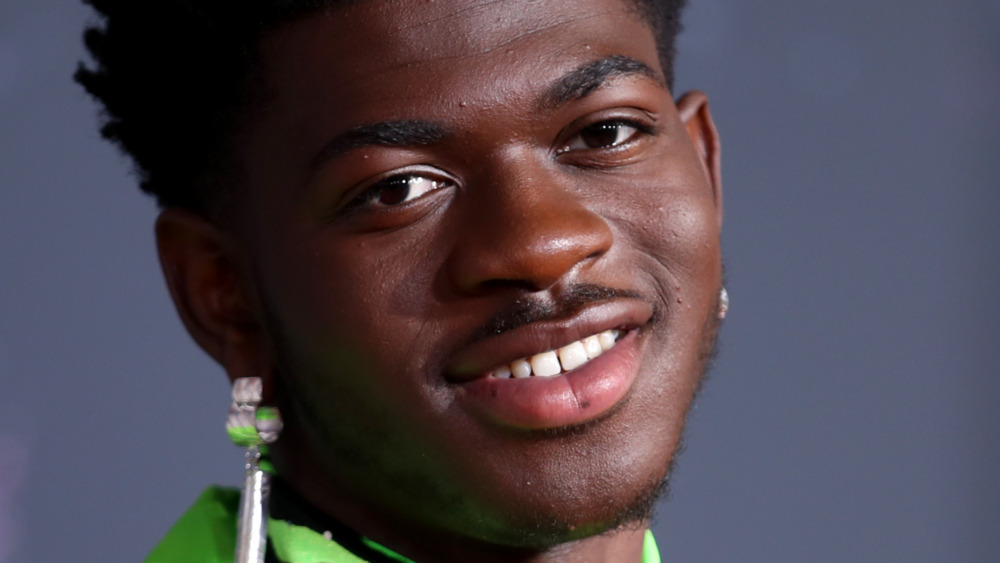 Rich Fury/Getty Images
Lil Nas X is enjoying a major moment right now thanks to his controversial but super catchy new song "Montero (Call Me By Your Name)." As the BBC noted, the track was heavily criticized by conservative groups for allegedly being "depraved" and "evil," which, naturally, led "Montero" to top the charts on both sides of the Atlantic. The song's music video sees the rapper confidently riding a stripper pole down to hell before giving Satan himself a lap dance, killing him and taking his rightful place on the throne.
Lil Nas X further stoked the flames of controversy by simultaneously releasing what were soon dubbed "Satan shoes," a pair of black and red, limited edition sneakers priced at $1,000, which contained a single drop of human blood. On the success of "Montero," the rapper tweeted, "I hope my haters are sad. I hope they are crying. I want your tears to fill my Grammy cup." However, rumors soon circulated that the song had been pulled from streaming services on heel of the controversy, leading fans to cry foul. Luckily, there's no reason to worry.
Lil Nas X's "Montero" isn't going anywhere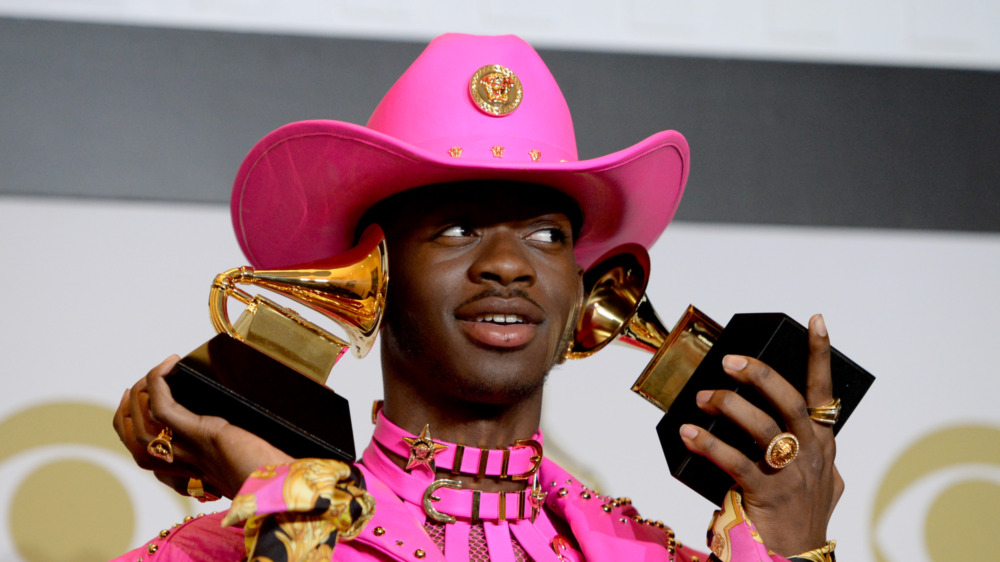 Amanda Edwards/Getty Images
Yesterday, Lil Nas X confused fans with a couple of tweets claiming that "Montero" was "no longer working on many streaming services" and promising to put the audio on an adult entertainment site instead (that service's official account hilariously responded to confirm they'd help in any way they could). He followed up soon after to note, "Not even joking. Everybody stream call me by your name hard today because it may no longer be available tomorrow and there's nothing I can really do about it," while thanking fans for their support. 
The singer was so stressed out he even gave fans clearance to record the song off YouTube. But don't fear, as Billboard confirms the song will not be removed from streaming services. It's unclear where the rumor originated, but it was perpetuated by Lil Nas X fans all over the world, with the Daily Mail capturing many of the most concerned reactions, including one from the rapper's record label, Columbia. The chart-topping single is still available to listen to on Spotify, Apple Music, and more at the time of this writing, so chalk this one up to lockdown-related mania, apparently.