Mick Jagger's New Song Reveals What He Really Thinks Of Anti-Vaxxers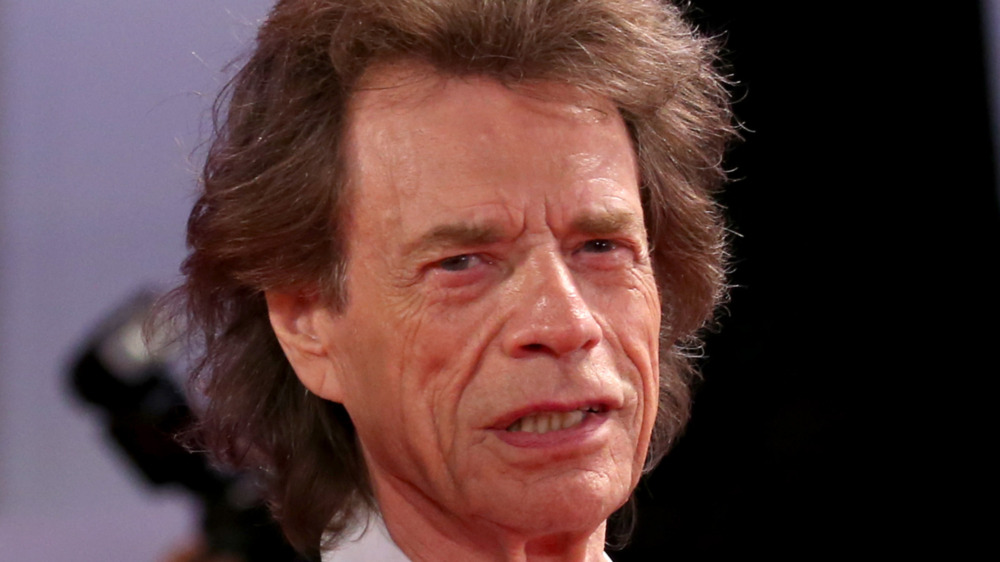 Franco Origlia/Getty Images
Rock & roll legend Mick Jagger has had enough of the ongoing coronavirus pandemic. On April 13, 2021, the former Rolling Stones frontman released a surprise single titled "Easy Sleazy" with Dave Grohl from the band Foo Fighters. 
As of writing, the lyric video has already racked up over 800,000 views and is trending at No. 22 on YouTube. According to Rolling Stone, Jagger wrote the music and lyrics while "ruminating over the past year on both a personal and global level" and sent it over to Grohl who began working on the track the following day. 
Grohl, who played the guitar, drums, and bass on the song, told the outlet, "It's hard to put into words what recording this song with Sir Mick means to me. It's beyond a dream come true." After a month of working back and forth, "Easy Sleazy" was completed.
On his YouTube channel, Jagger wrote that he hopes the new song will provide "some much needed optimism" while we wait for the pandemic to end. The rock star believes that we are slowly inching closer to a post-pandemic life, as he sings, "We escaped from the prison walls / Open the windows and open the doors [...] Alright on the night / It's gonna be a garden of earthly delights." The track also captures a few other, shall we say, interesting ideas.
"Easy Sleazy" has a positive look toward the future
"Easy Sleazy" is a light-hearted song that challenges conspiracy theories and pokes fun at the different ways people were coping with the initial lockdown. Mick Jagger jokes about TikTok dances, Zoom classes, picking up new hobbies, and fake fans at sporting events. However, one of the most striking lines in the song is "Shooting the vaccine / Bill Gates in my bloodstream / It's mind control."
This alludes to the unbacked claim that the pandemic was created as a distraction so Bill Gates's team could implant trackable microchips to the public. Jagger told Rolling Stone, "It just seems to be that even people you know that are relatively sensible about a lot of things have one thing that they just don't kind of get." The musician is reportedly fully vaccinated, but he revealed that he has spoken with anti-vaxxers on the phone. 
Jagger said this experience helped him to realize that while many people are staunchly opposed to taking the COVID-19 vaccine, others simply just don't want to be one of the first people to get vaccinated. With this in mind, as well as the rise in the number of vaccines administered, Jagger is hopeful we can return to pre-pandemic life soon. "I could see that light," he explains, "so I thought I'd write a song about all the things that you've experienced in lockdown and now hopefully this is going to be the beginning of a bit more freedom."